Ocean adventures
Surrounded by tranquil and warm crystal clear waters, Jumby Bay is a playground for water sports enthusiasts of all levels. The expert staff at 22 Knots – Th­e Jumby Bay Water Sports Center is available to offer lessons, weekly guided snorkel tours, and equipment. Guests may request gear for snorkelling as well as sea kayaks, wind surfing, paddle boards, an array of sail boats, or sign on for an exhilarating session of water skiing, wakeboarding or tubing.
Snorkelling trips to nearby Bird Island — a haven for wildlife — are offered weekly. The resort can also arrange private excursions, diving trips and eco-tours further out into Antigua's waters, which are known for their well-preserved coral reefs, teeming with marine life.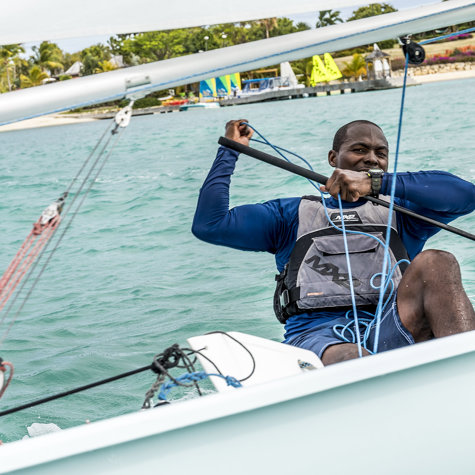 Sailing Academy
The Jumby Bay Sailing Academy is available for beginners on to experienced sailors enabling all participants to enjoy our unique nautical island culture. Expertly equipped with RS Zest, and RS Elite sail boats, the sailing academy will provide accredited instructional training for all ages.
Custom Sailing Adventures
A world-class sailing destination, Antigua is host to the longest-running regatta in the Caribbean. Thanks to Jumby Bay's sailing partners, guests may sail a state-of-the-art yachts right from the resort's dock. Jumby Bay's partner charter companies can tailor a private adventure for you and your family, complete with accomplished crews to instruct guests of all ages on the mechanics of sailing.
Experienced sailors may participate in a real yacht race around Antigua; for those who simply want to enjoy the island's lush scenery aboard a beautiful sailing vessel, a day or sunset excursion may be arranged, complete with champagne.
Activities priced accordingly.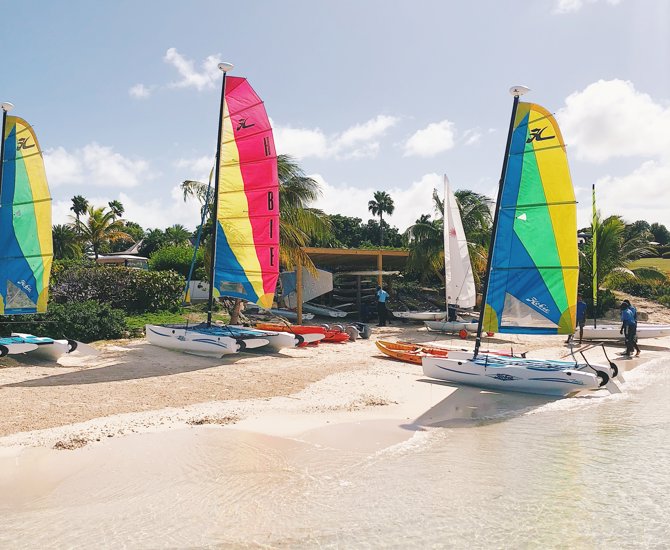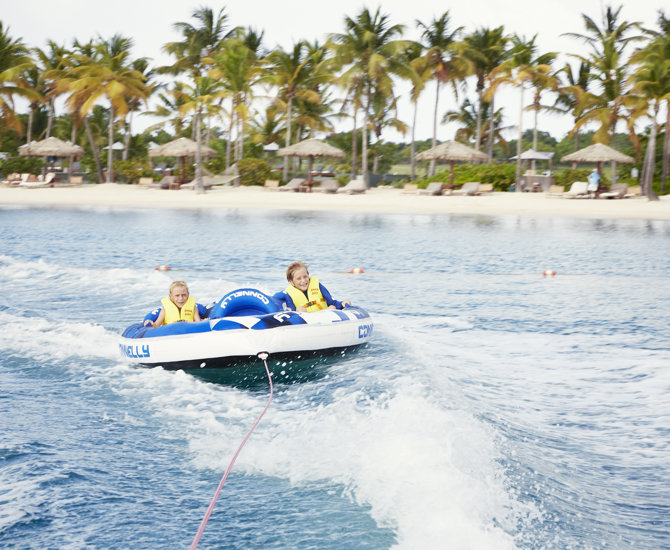 On the water
Jumby Bay's pristine beaches and waters are ideal for complimentary water sports, including water skiing, paddle boarding, snorkeling, windsurfing, sailing and kayaking. Morning snorkeling trips to nearby Bird Island are offered weekly. The water sports staff at 22 Knots is available to assist with water sports lessons.
Ocean excursions
For nature lovers, 22 Knots can arrange a variety of excursions to prime snorkeling sites like Paradise Reef and Bird island, or book interactive eco-tours at Stingray City, where guests can swim and play with Southern stingrays in a safe and controled environment in the calm waters of nearby Mercers Creek Bay. No experience required for exploring, and non-swimmers are welcome.
Activities priced accordingly.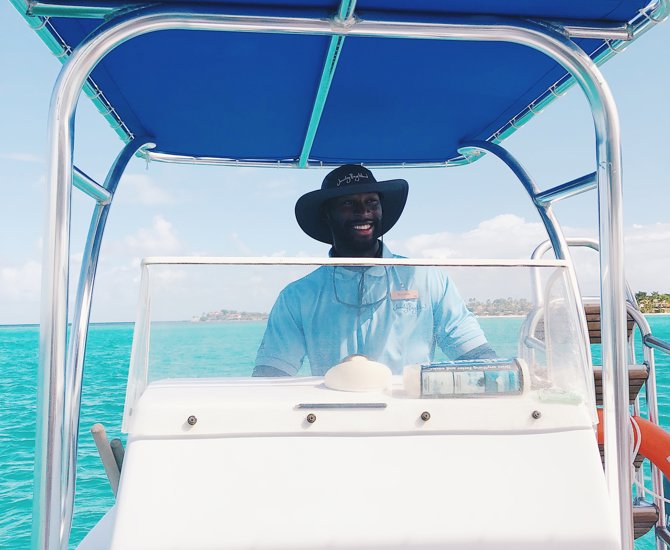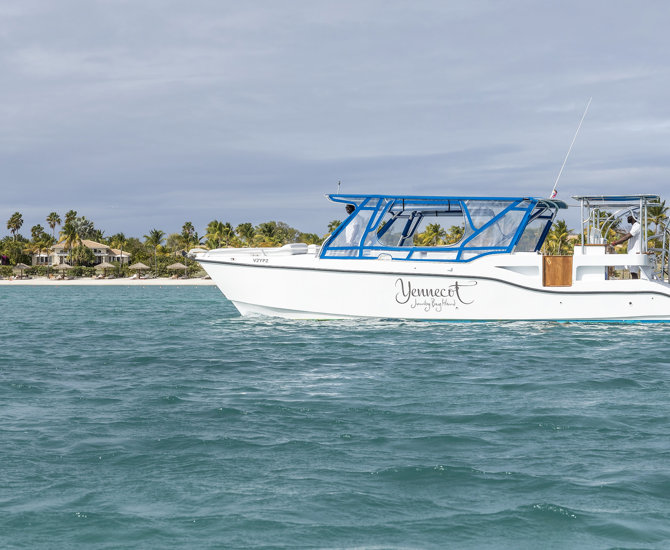 Aboard Yennecot
For the ultimate in private sea excursions, guests can charter the resort's luxury yacht, "Yennecot" a 45-foot custom-built catamaran that comes with Jumby Bay's own certified crew, trained to US Coast Guard safety standards.
Discover our private sea excursions