Delphis
Delphis becomes your private peninsula resort with five suites across 3.2 lush acres, a boat dock, collection of beaches and two infinity pools. Snorkel your own 500 metres of coastline, meander through nature trails, run right into the sea view at the beach gym and there's a yoga pavilion, we can send over gurus to guide you. A mangrove boardwalk leads to the furthest tip of your property, 'The Lookout', with its own funky bar and dining area, and second infinity pool. Lounge late around the fire pit watching sparks fly up into the Caribbean night sky.
Book Delphis
Call us: +1 (268) 462 6000 | US toll free: +1 800 749 1802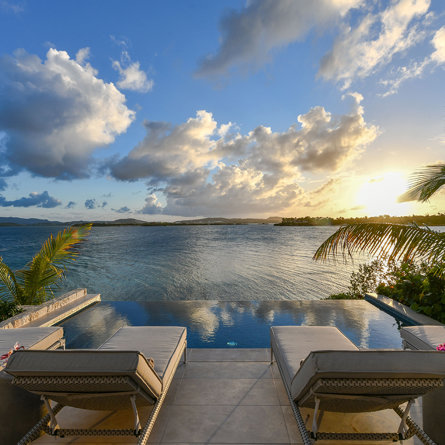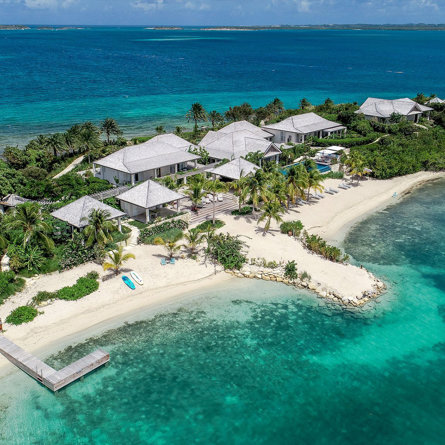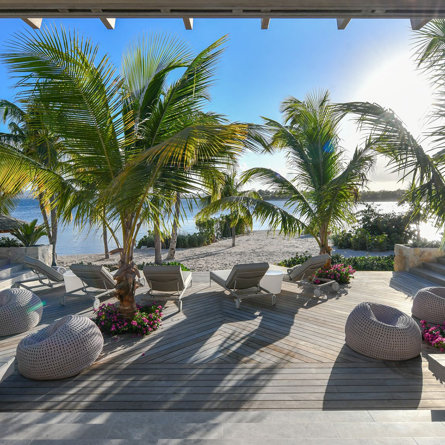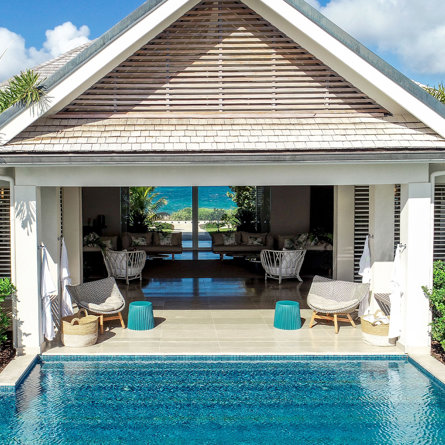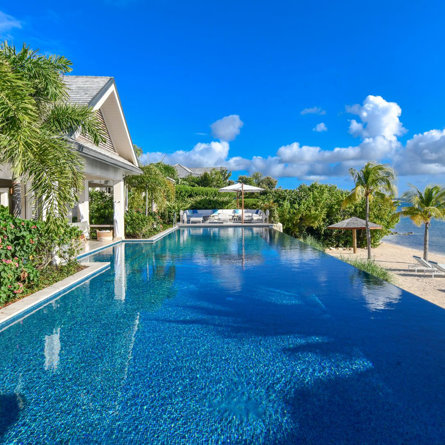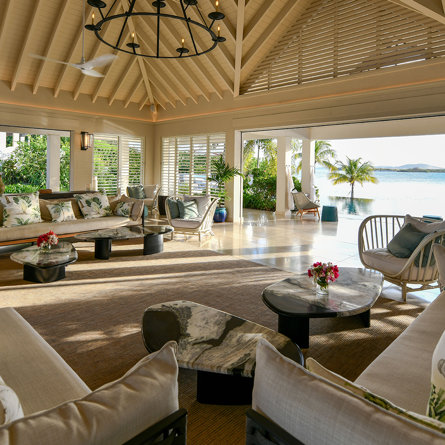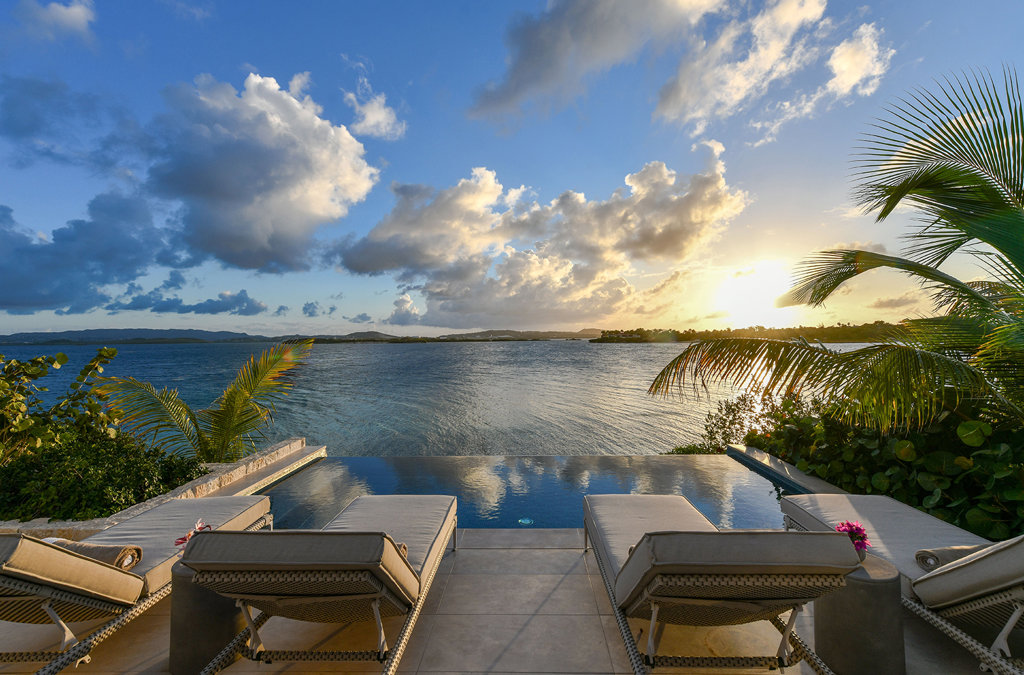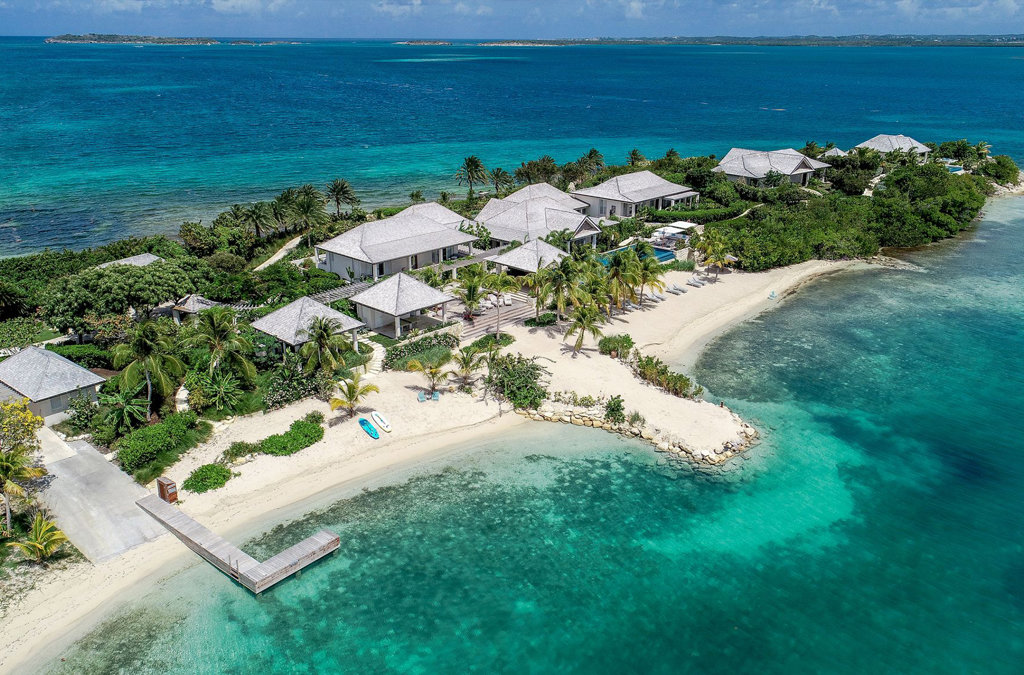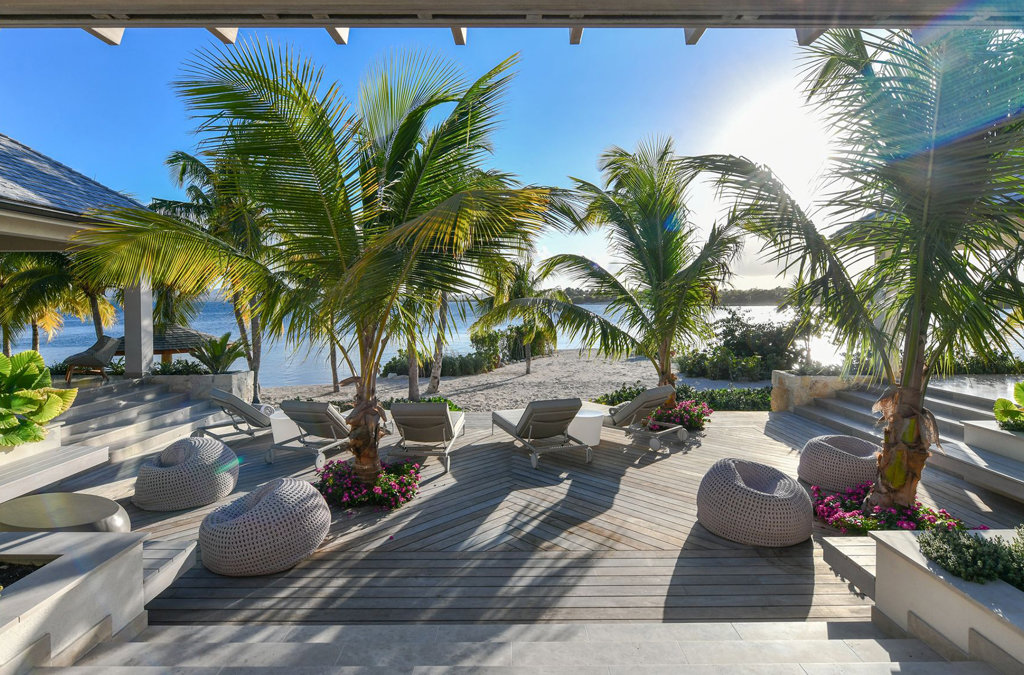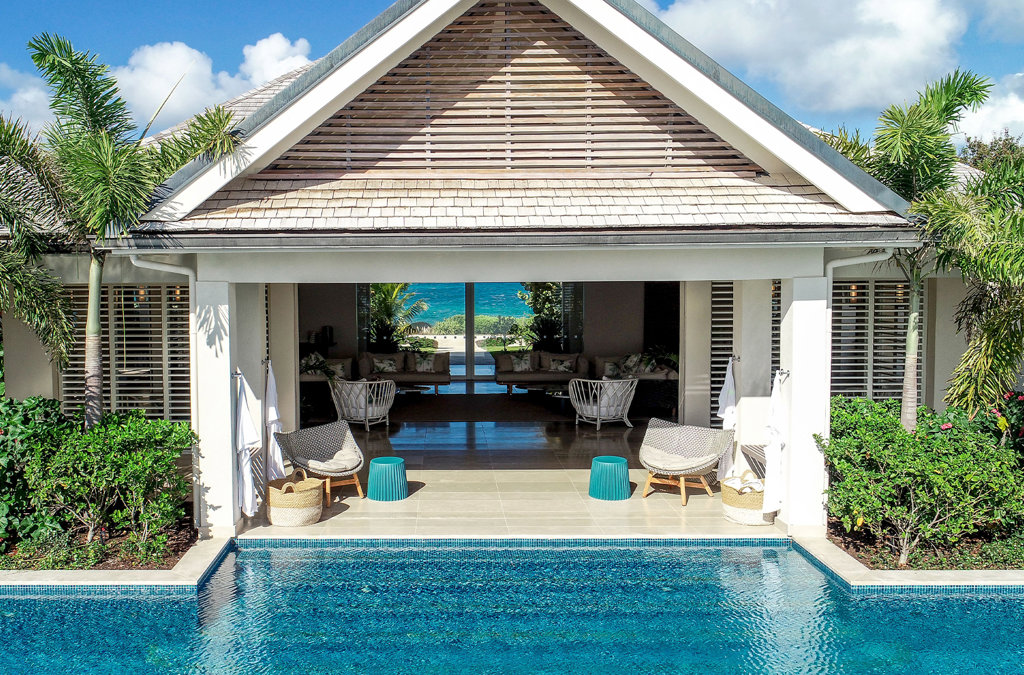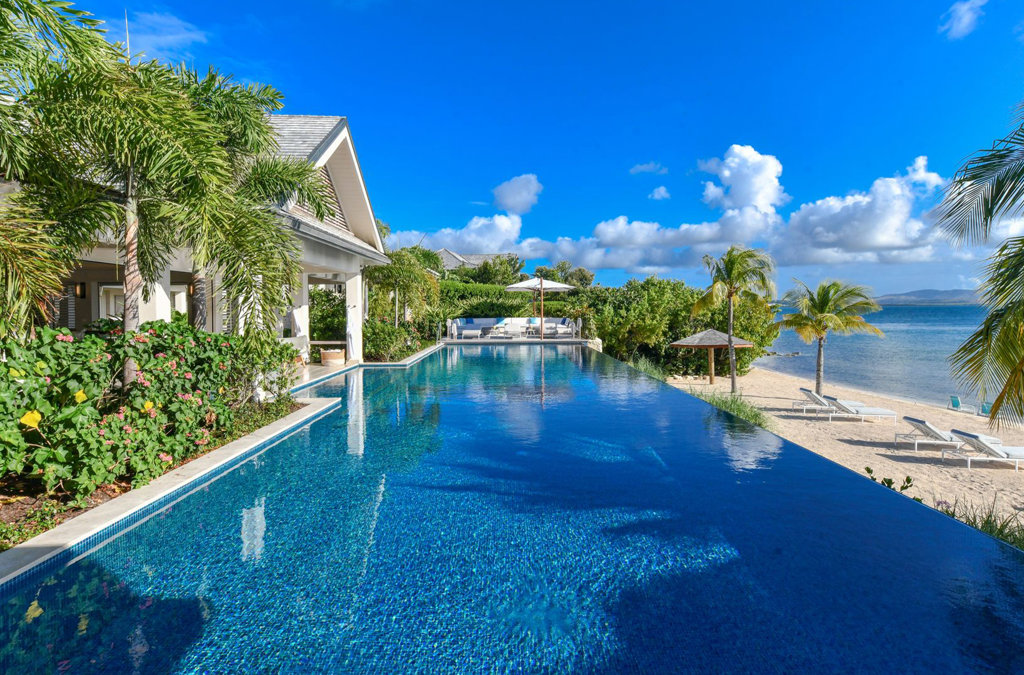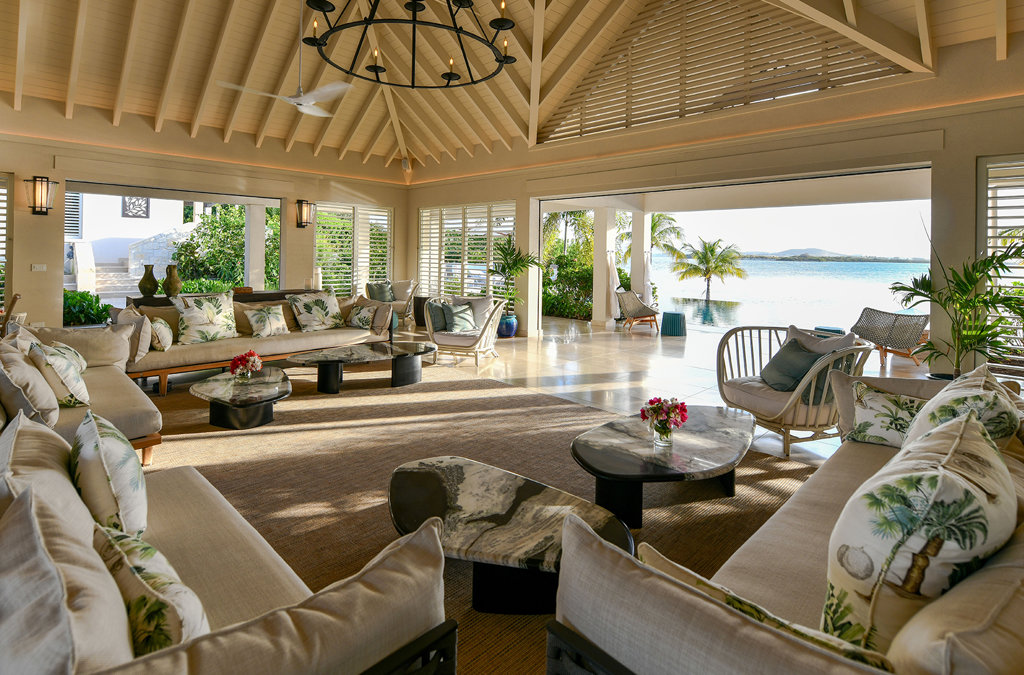 Delphis
Breeze and light flow through the spacious main great room, infusing all with a sense of health and vitality. With a name like 'Delphis' ancient Greek for 'dolphin'  a chic modern take on Greek antiquity is carried throughout the home. Sleeping pavilions are nestled in palm groves so friends and family can find seclusion; the interior of each is uniquely decorated to reflect its name – Apollo, Neptune, Salacia, Venus and Minerva.
Book Delphis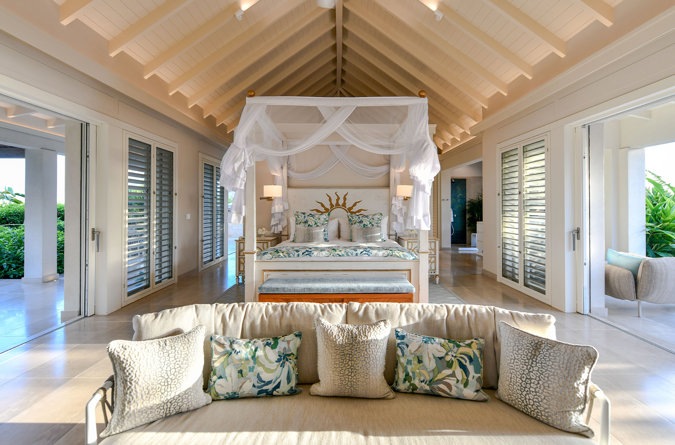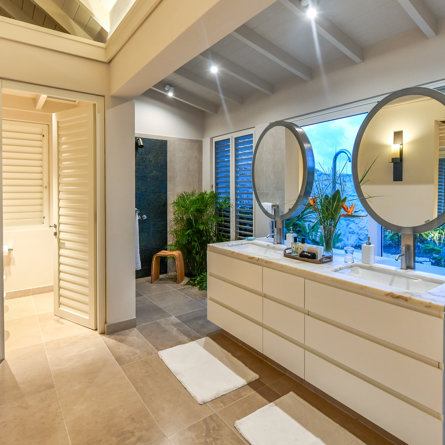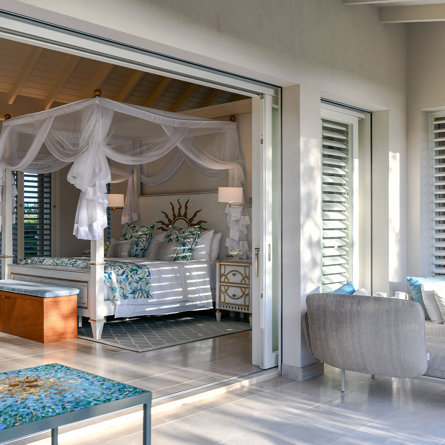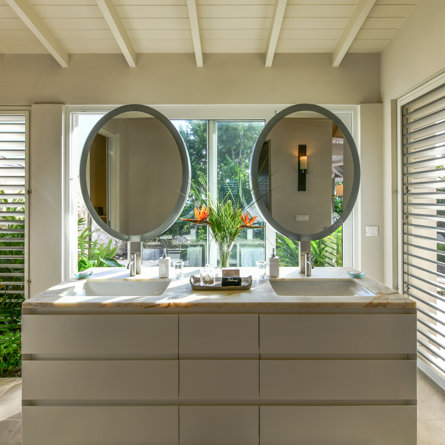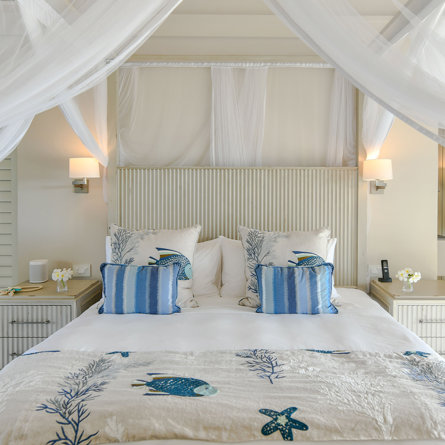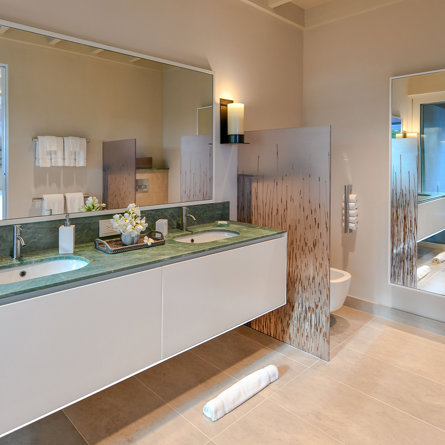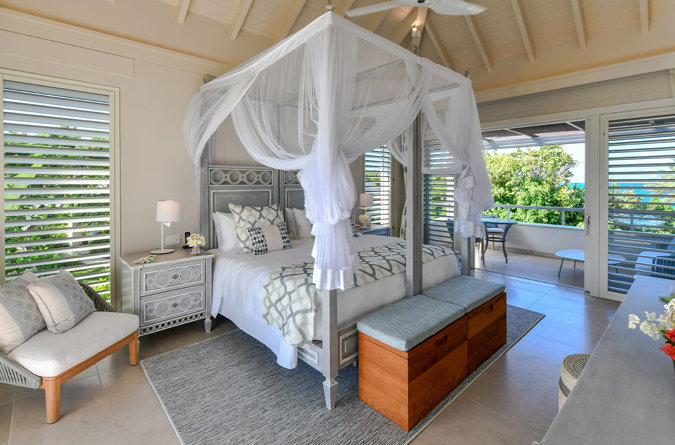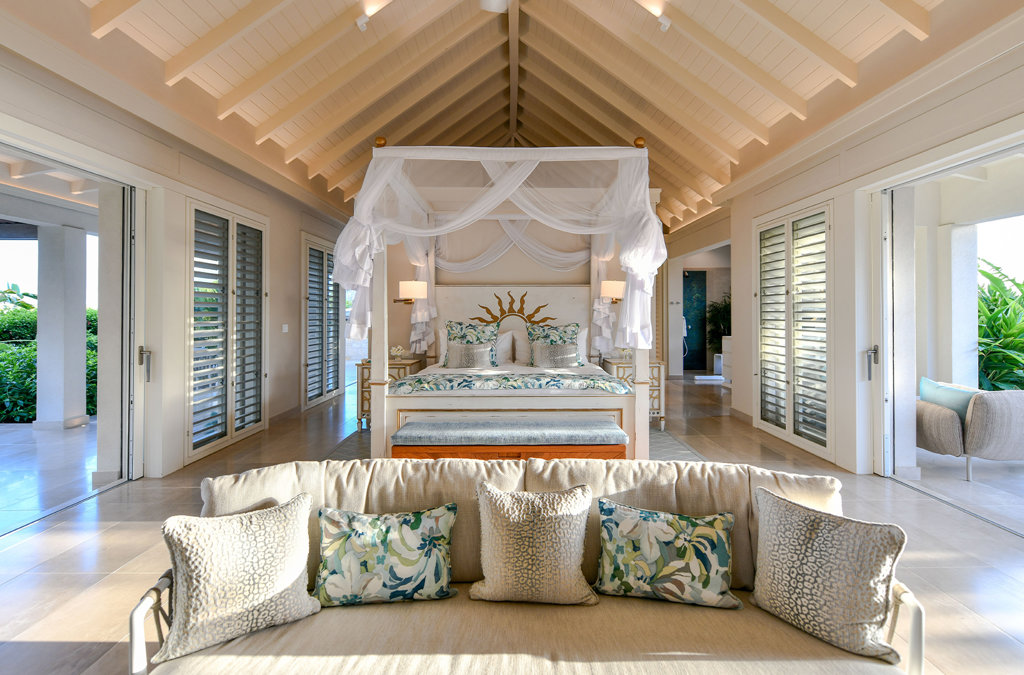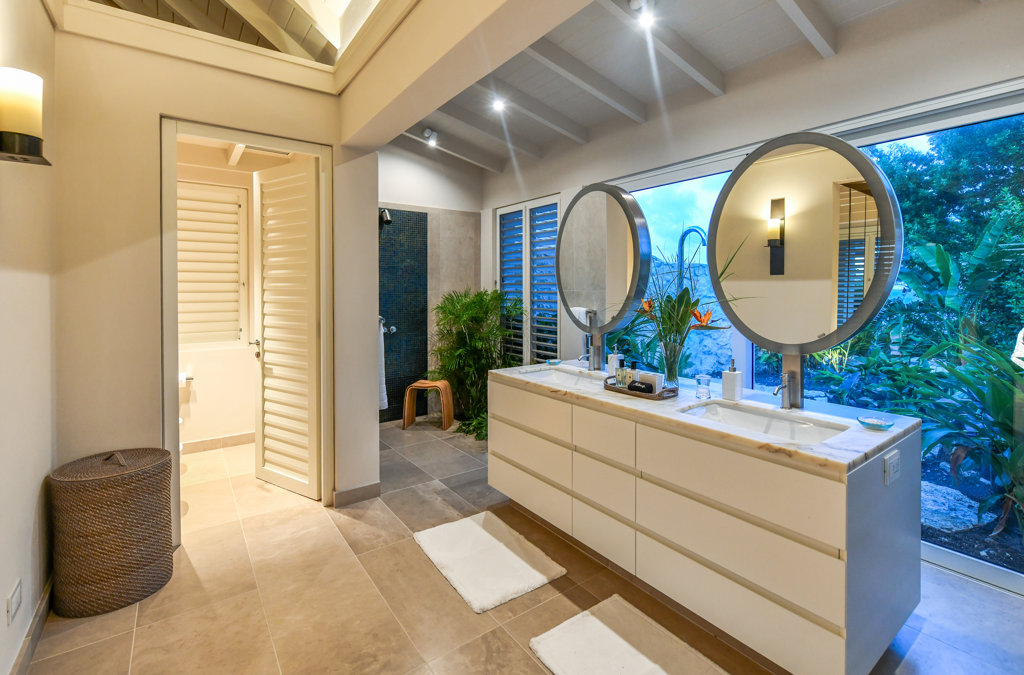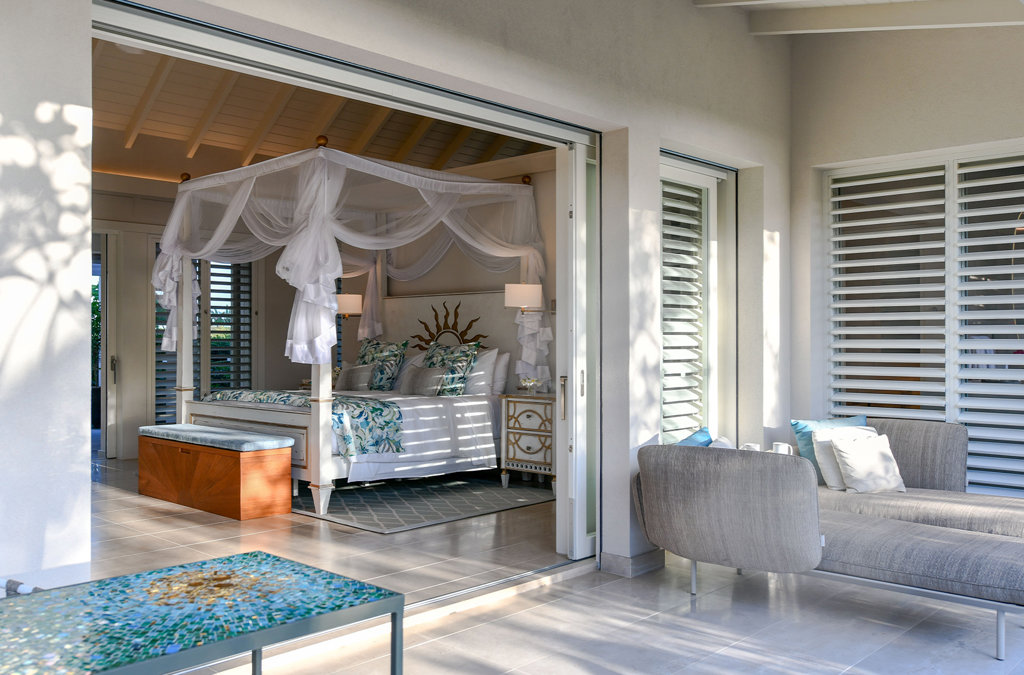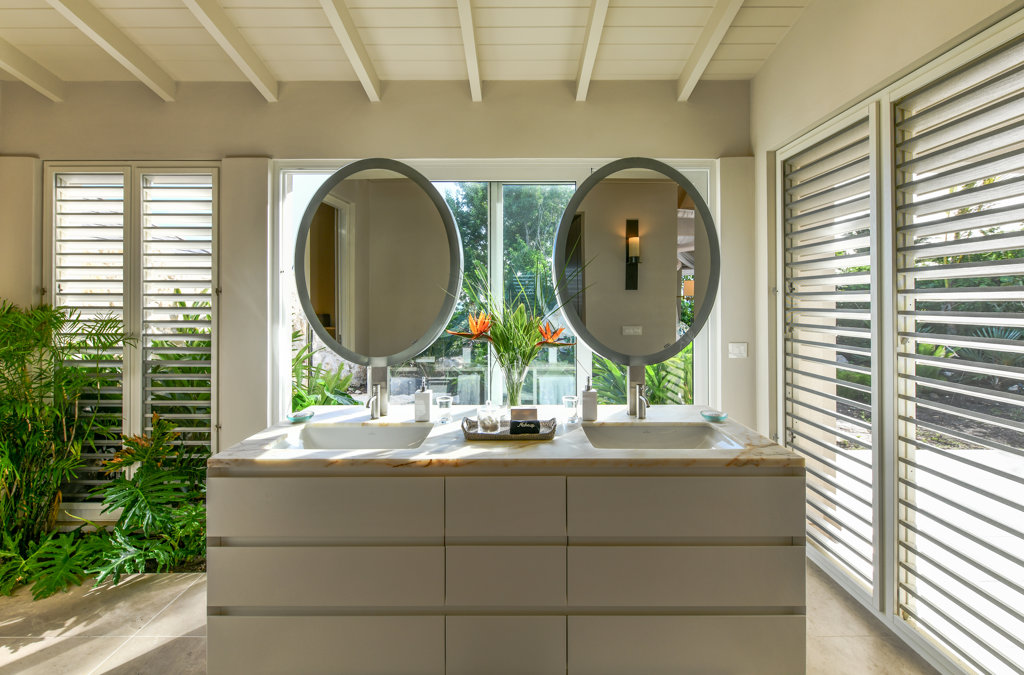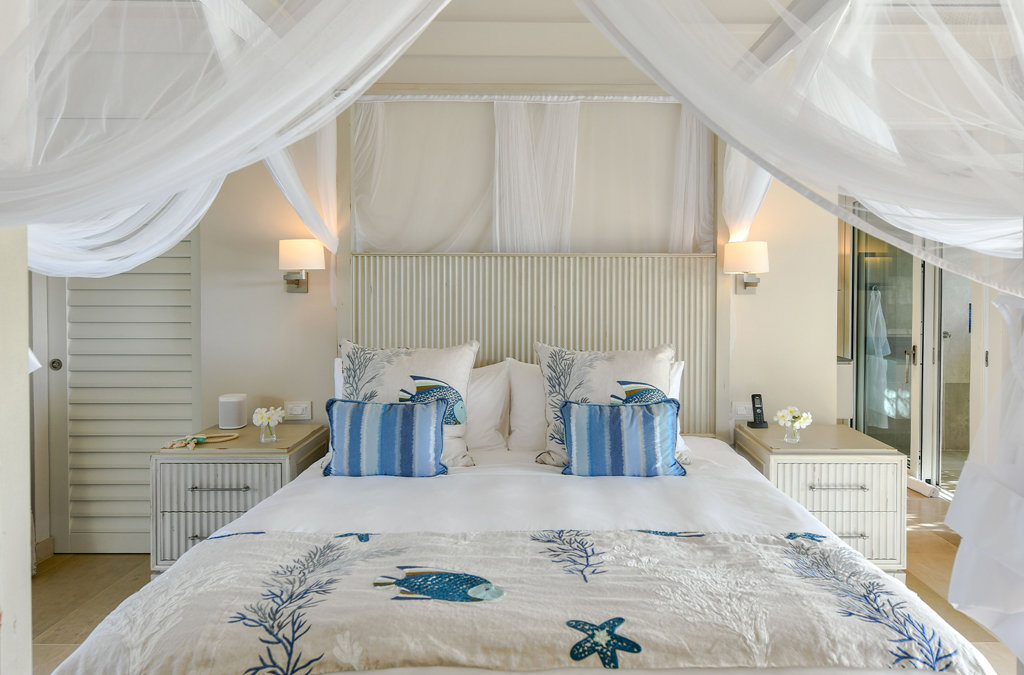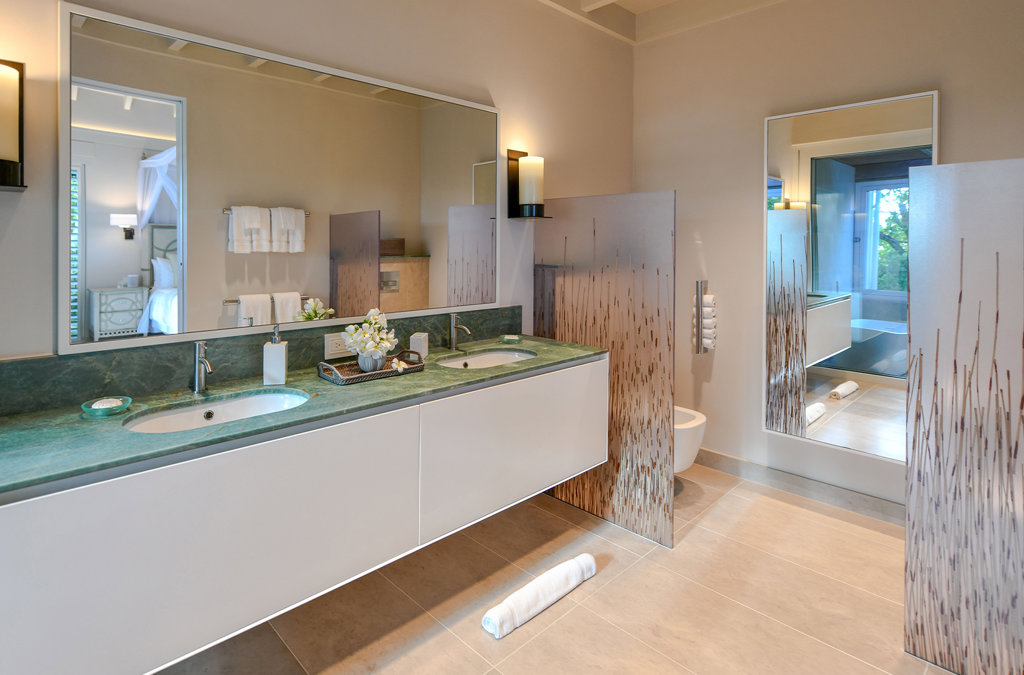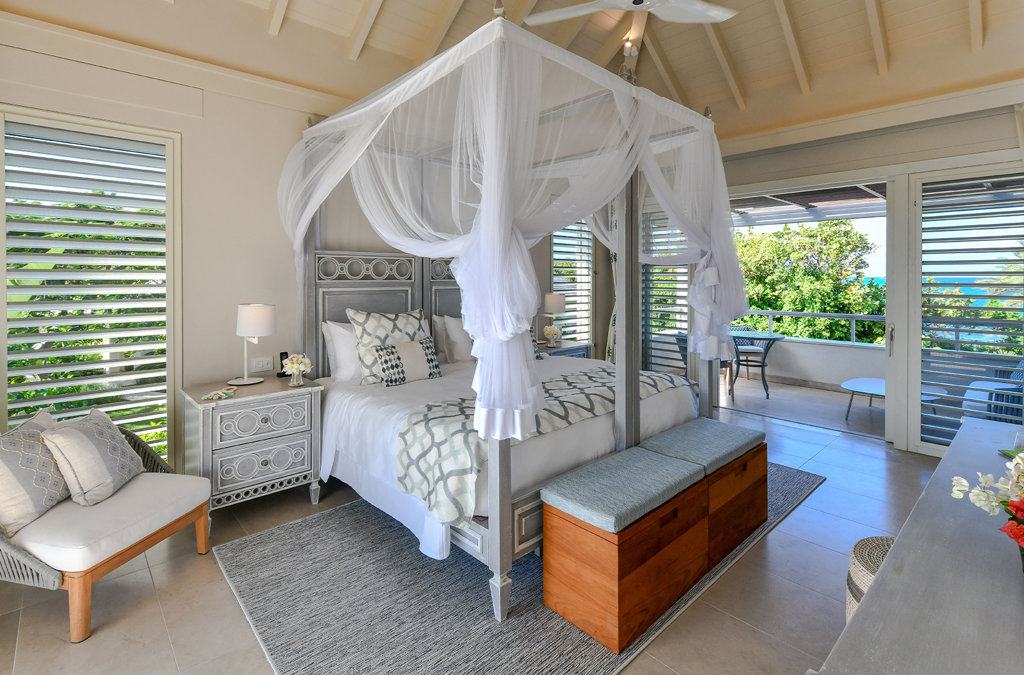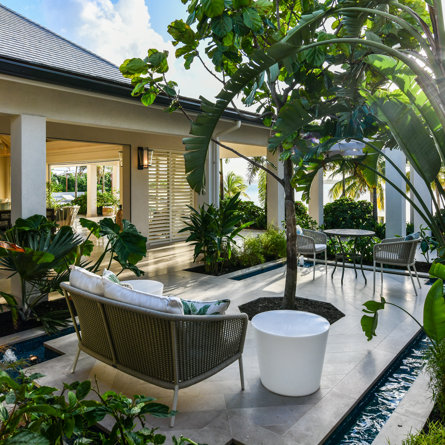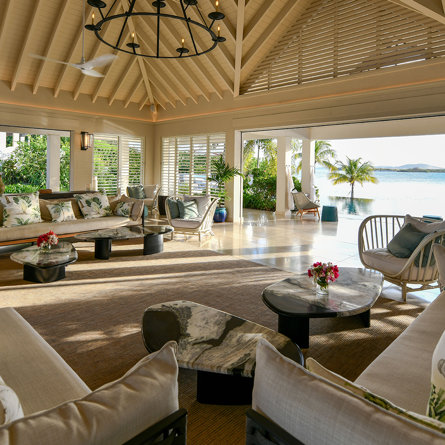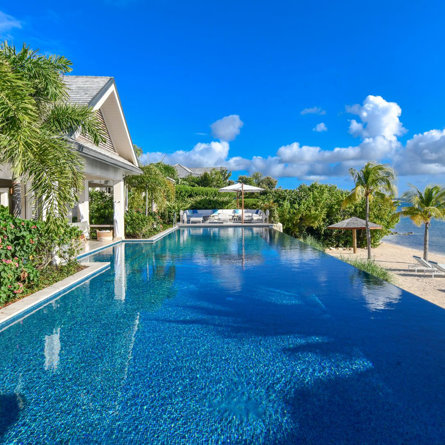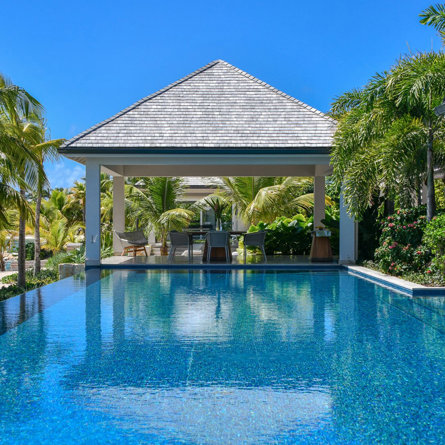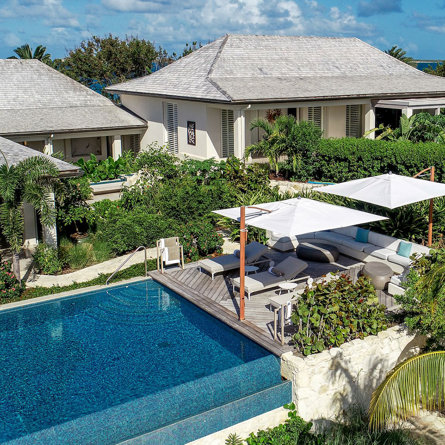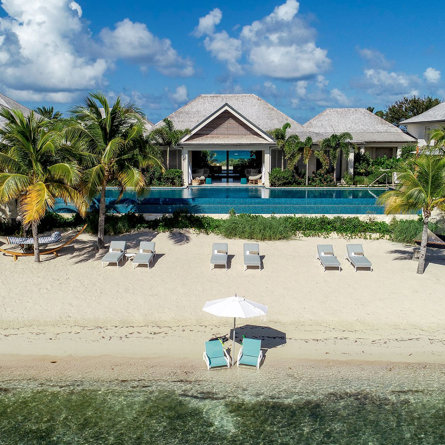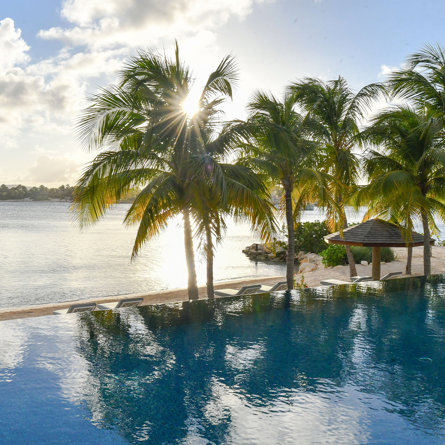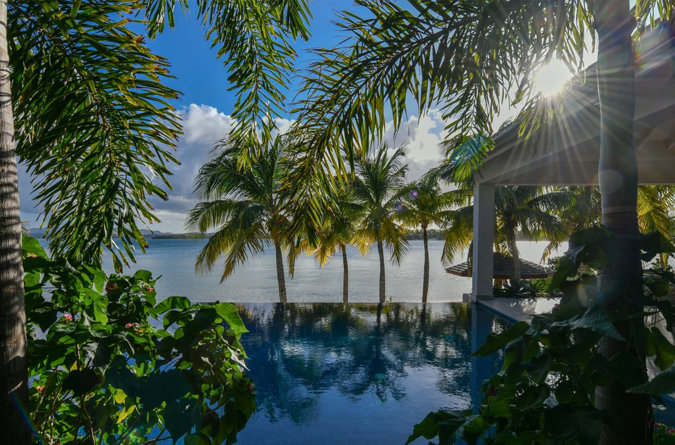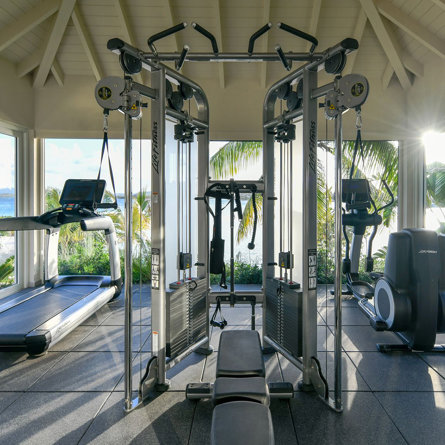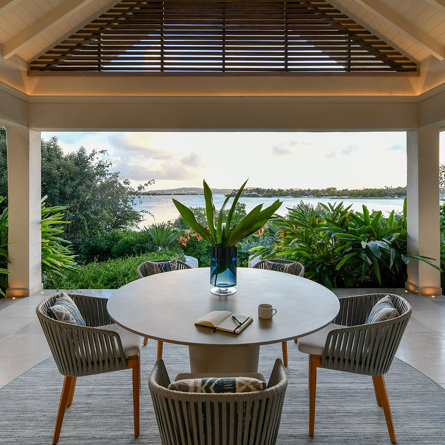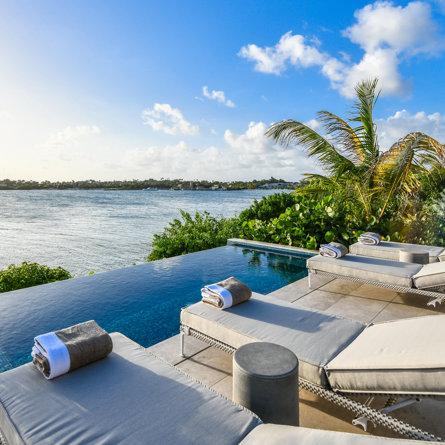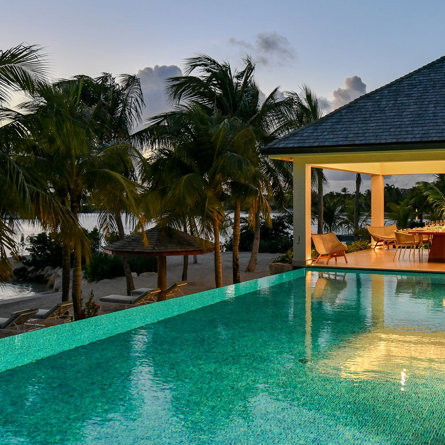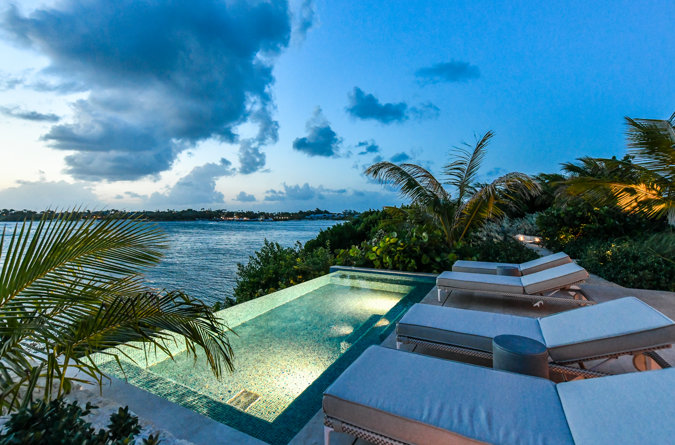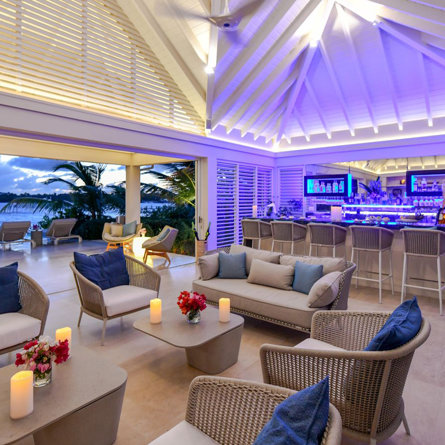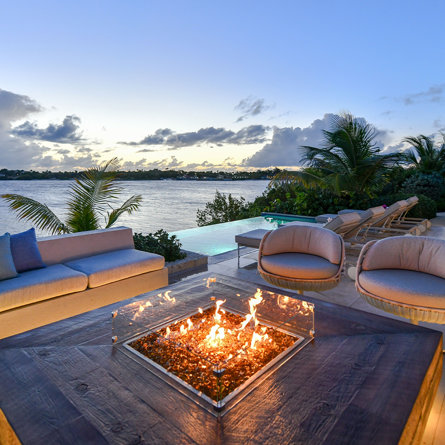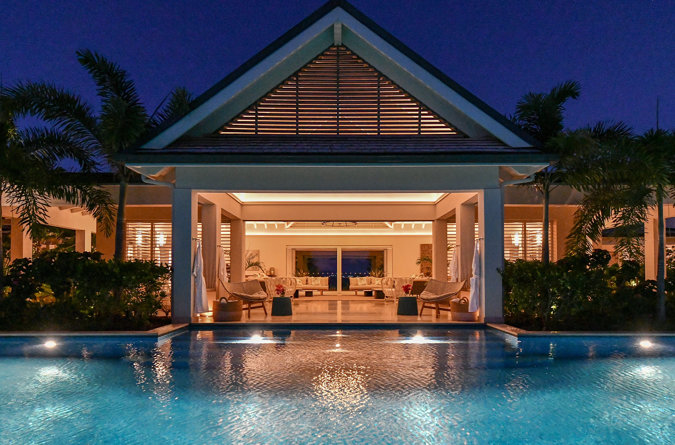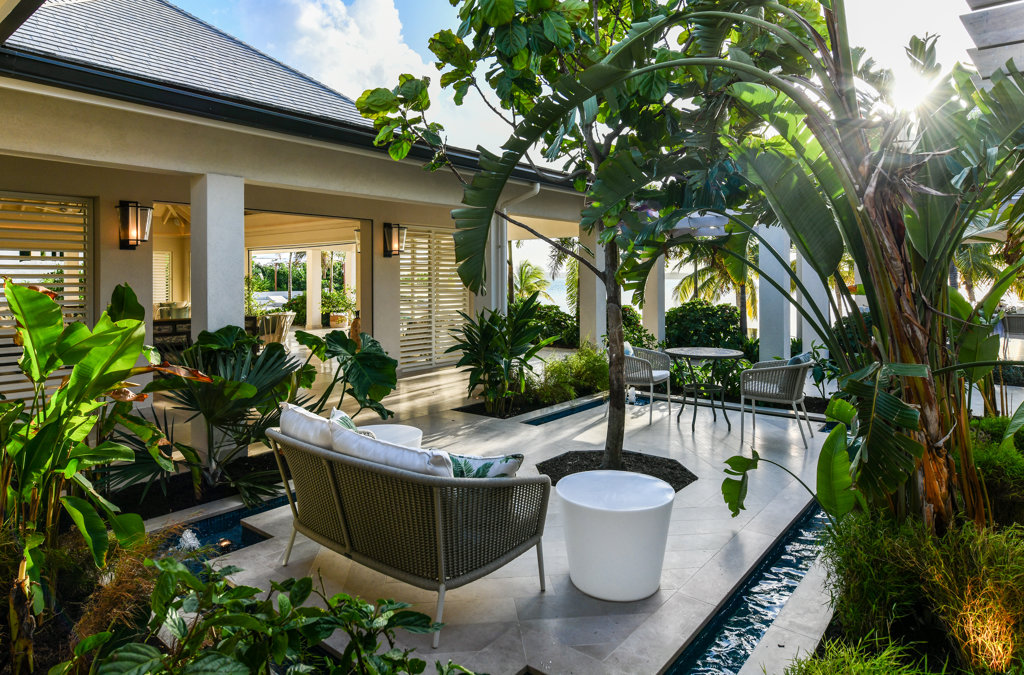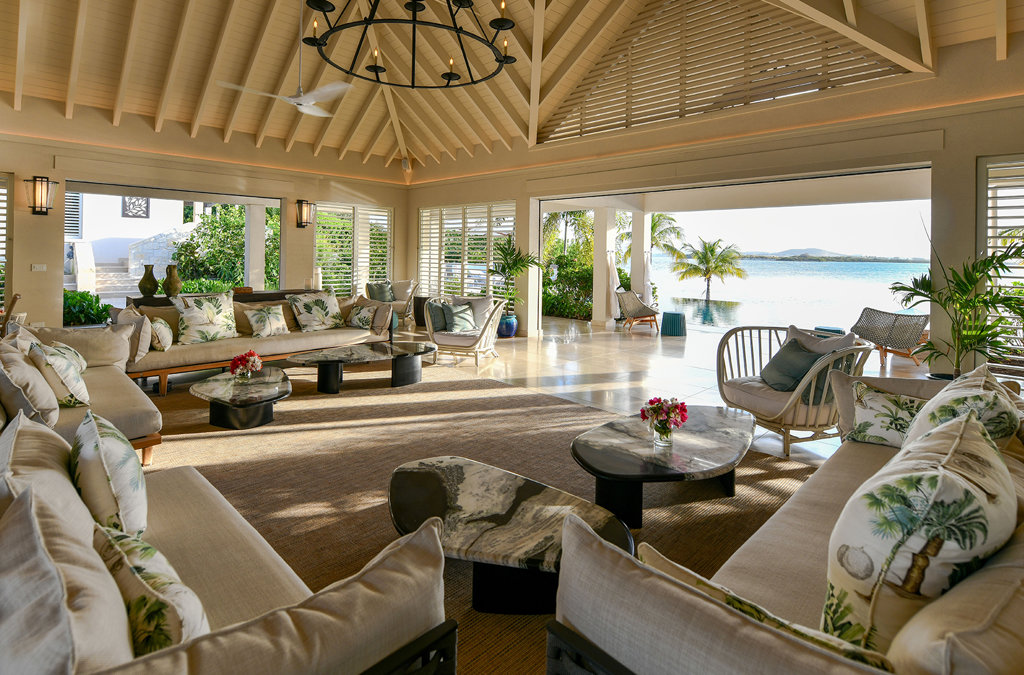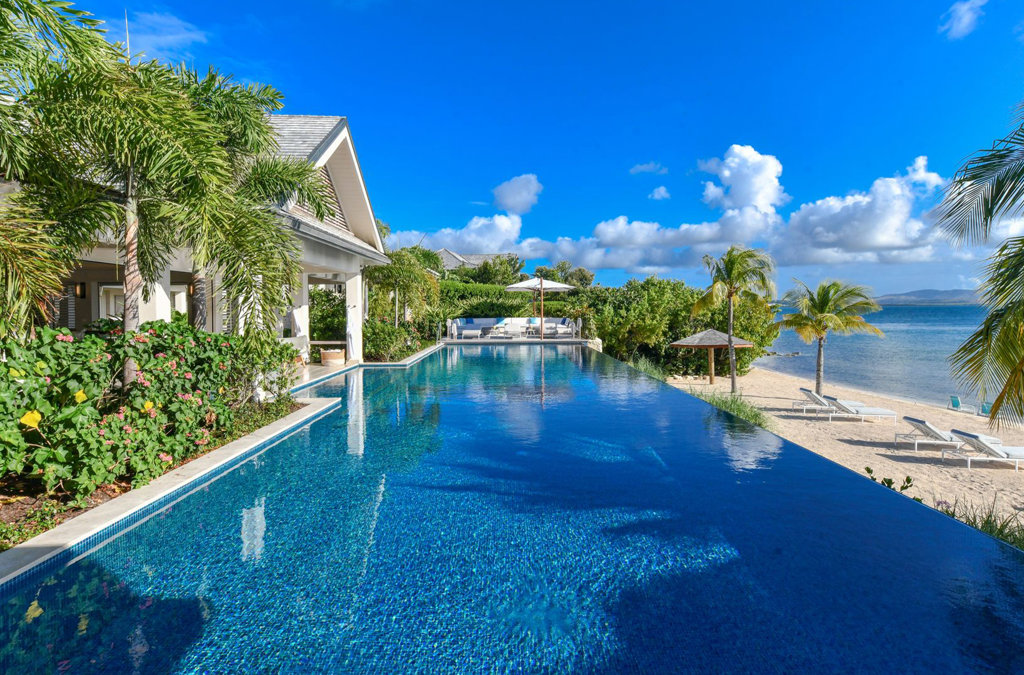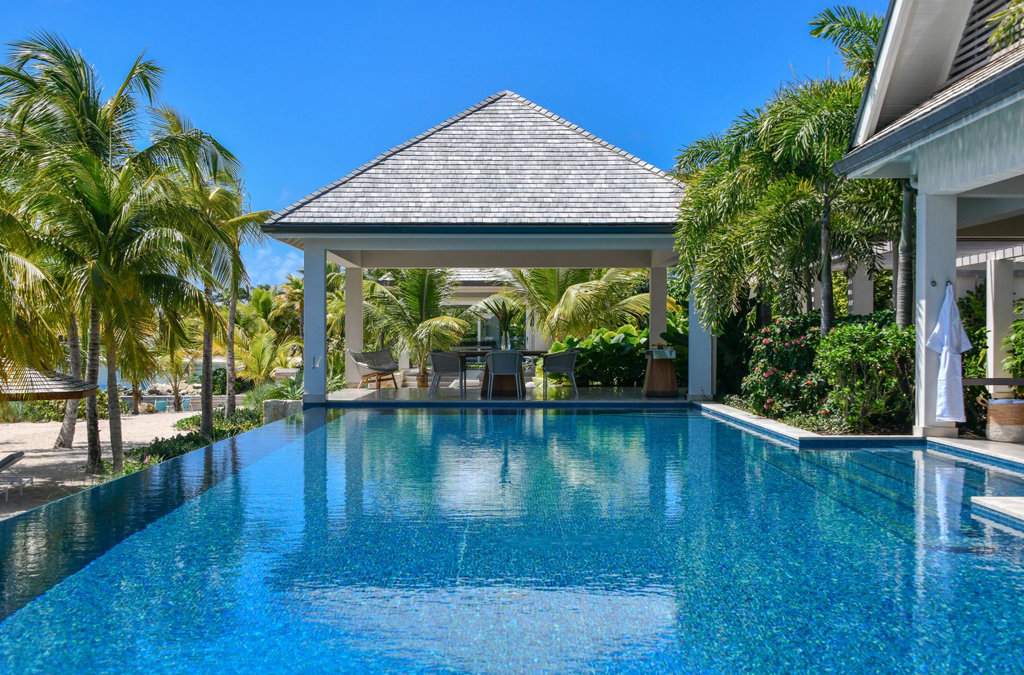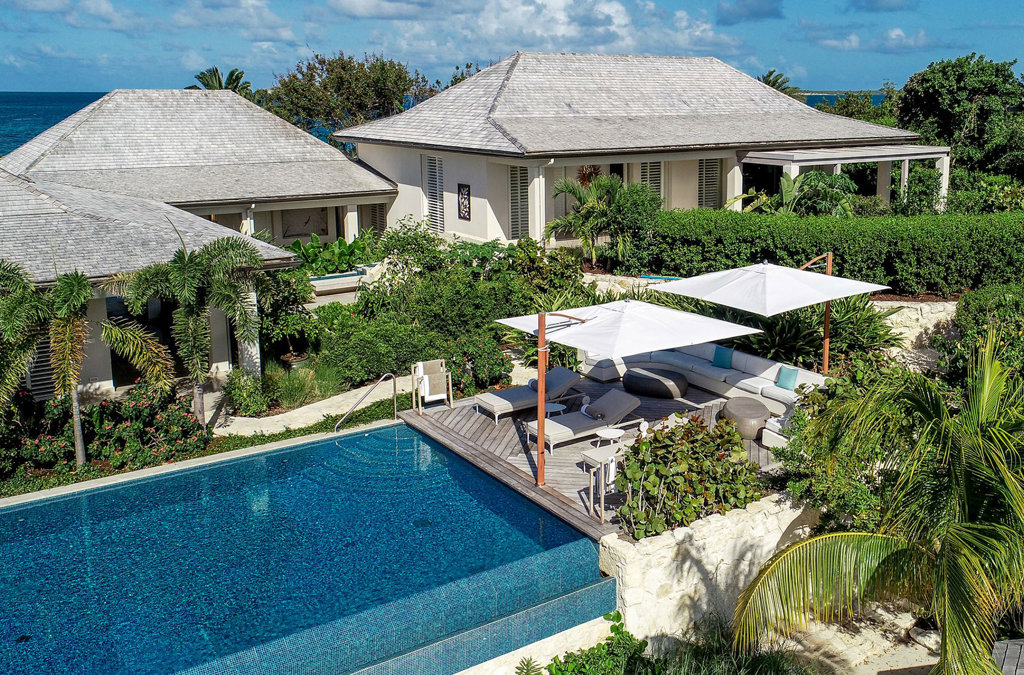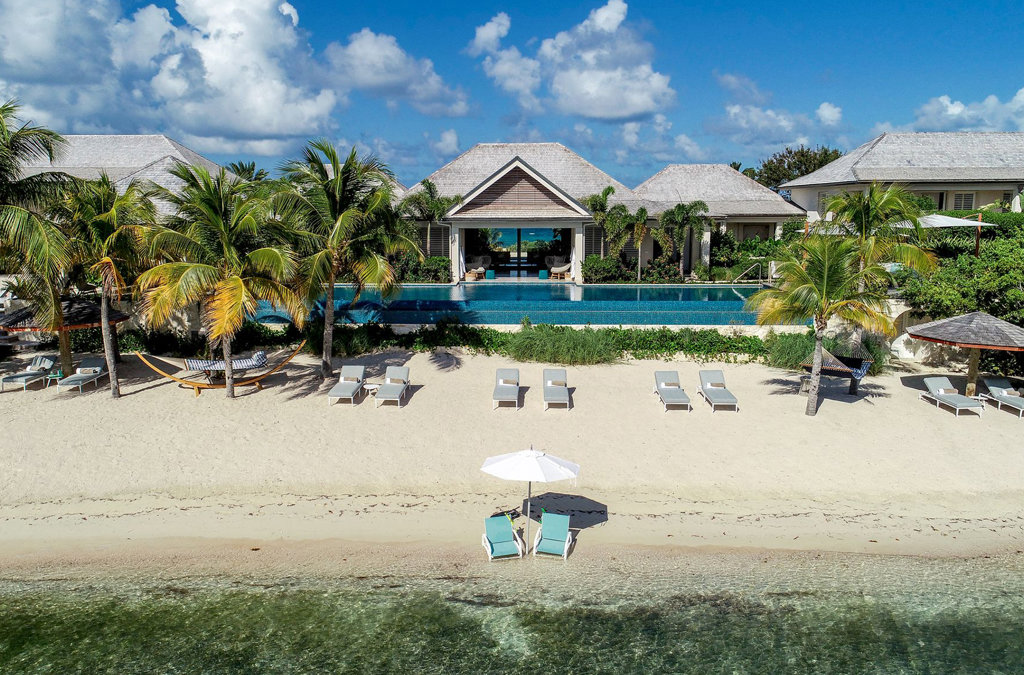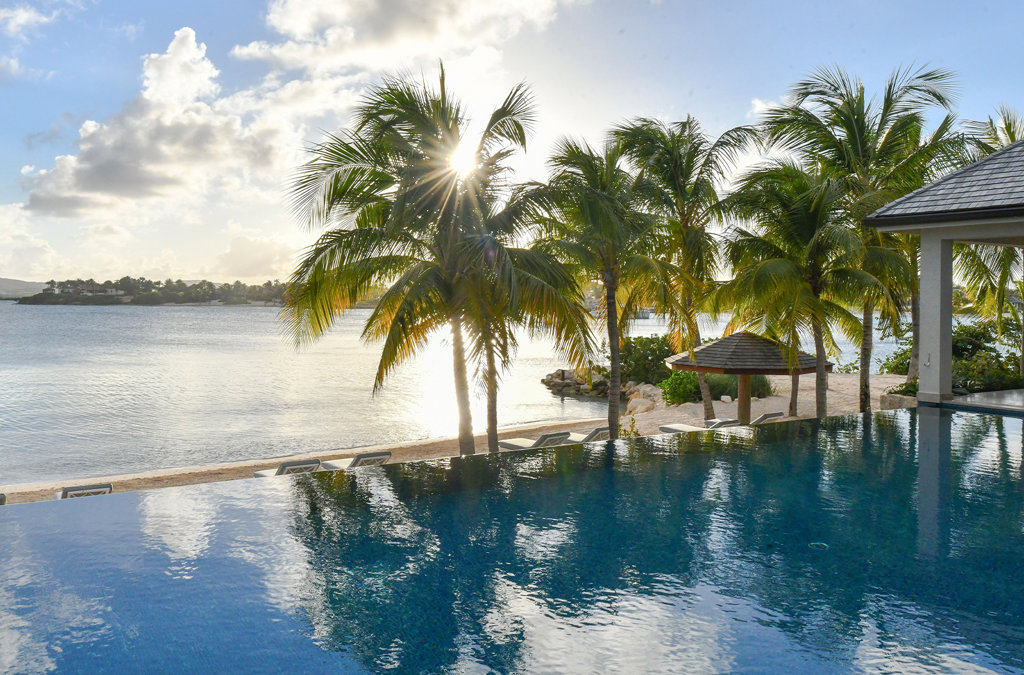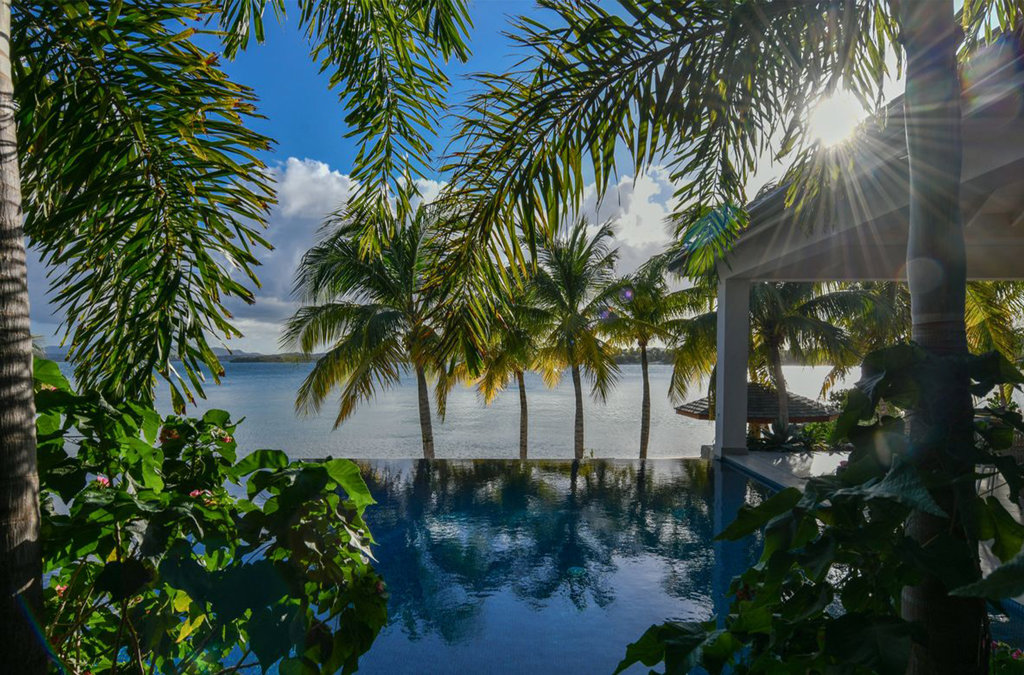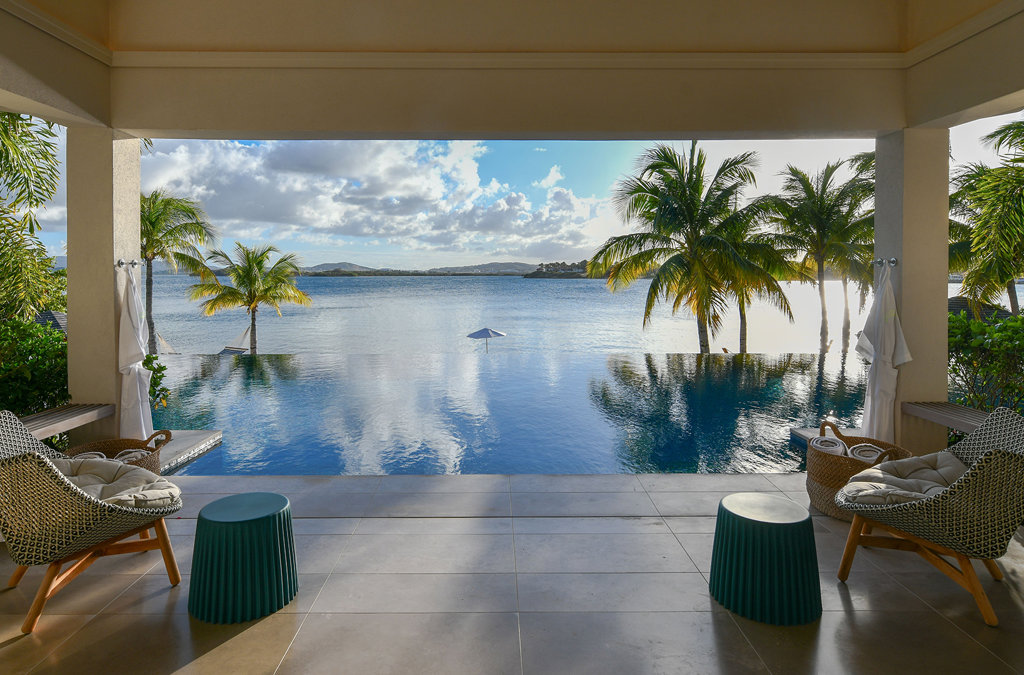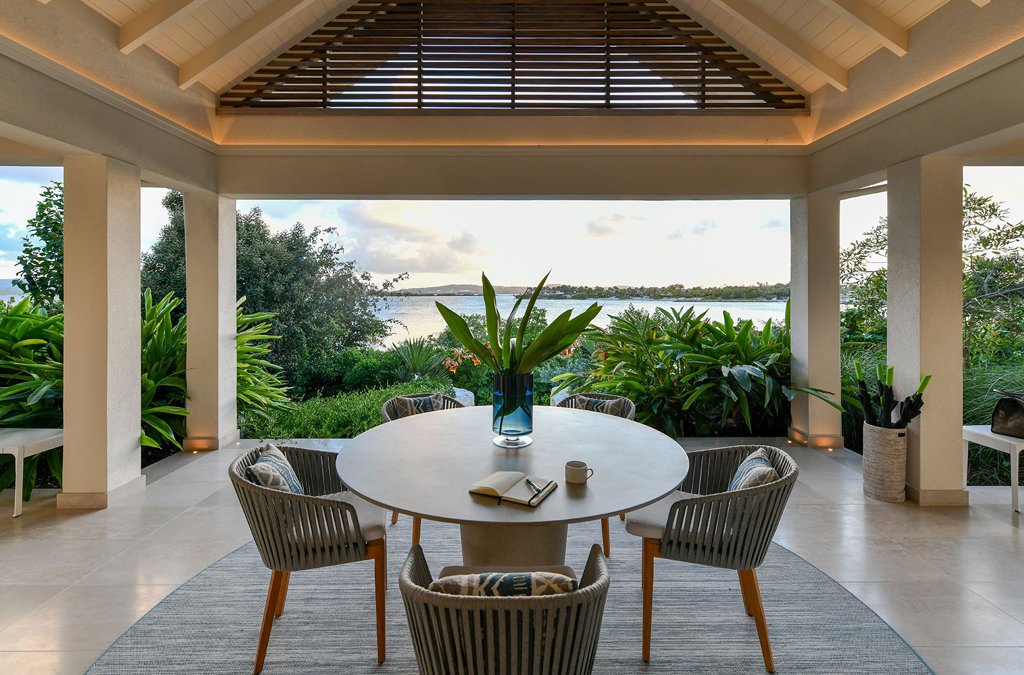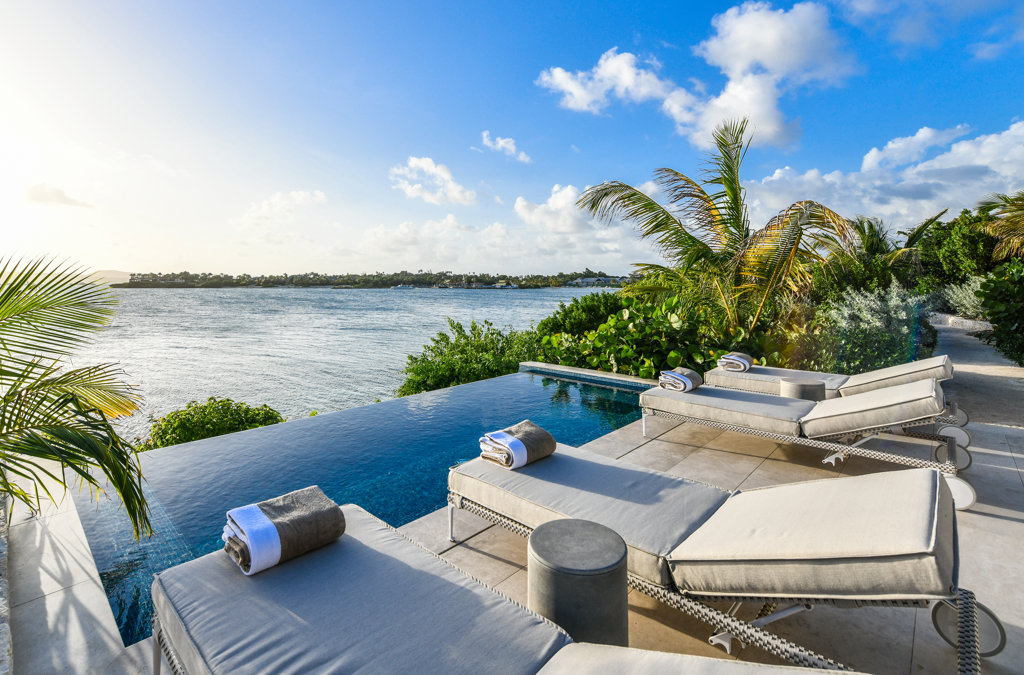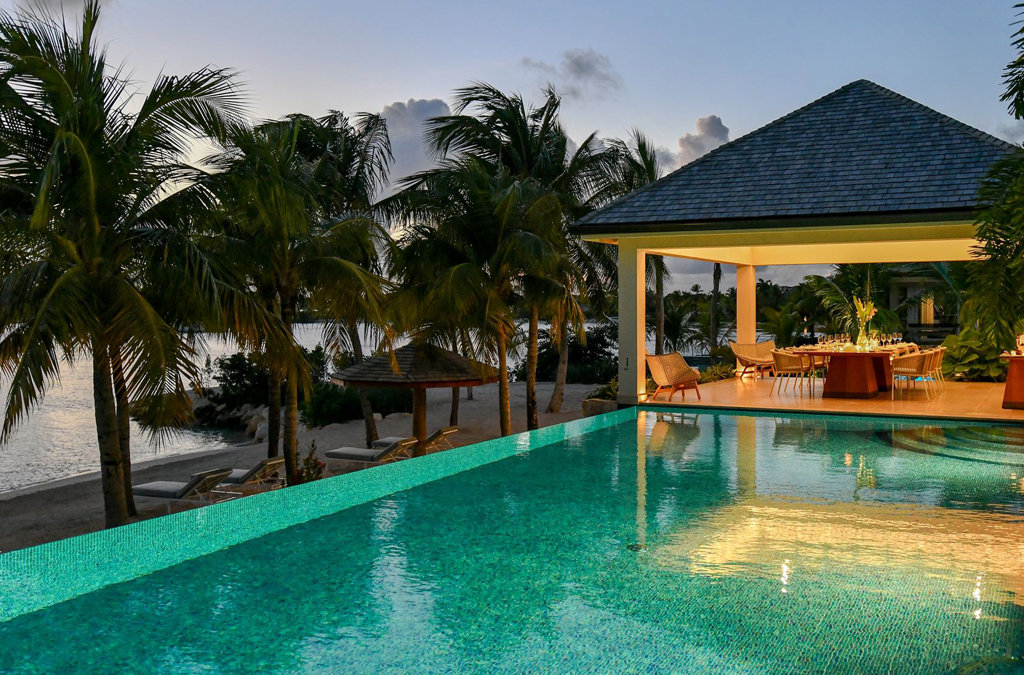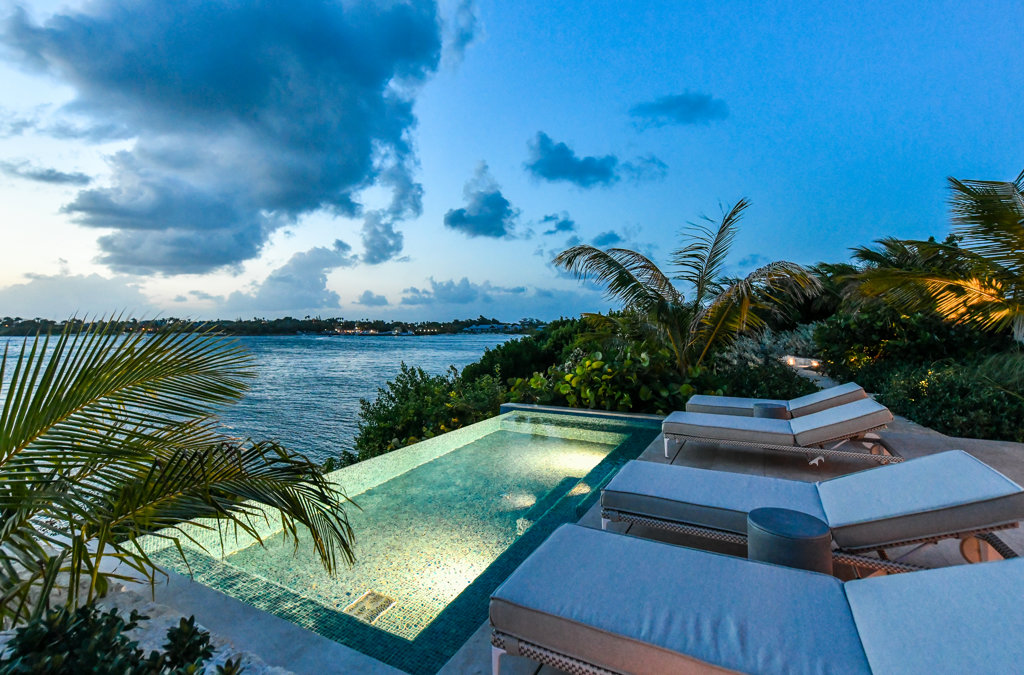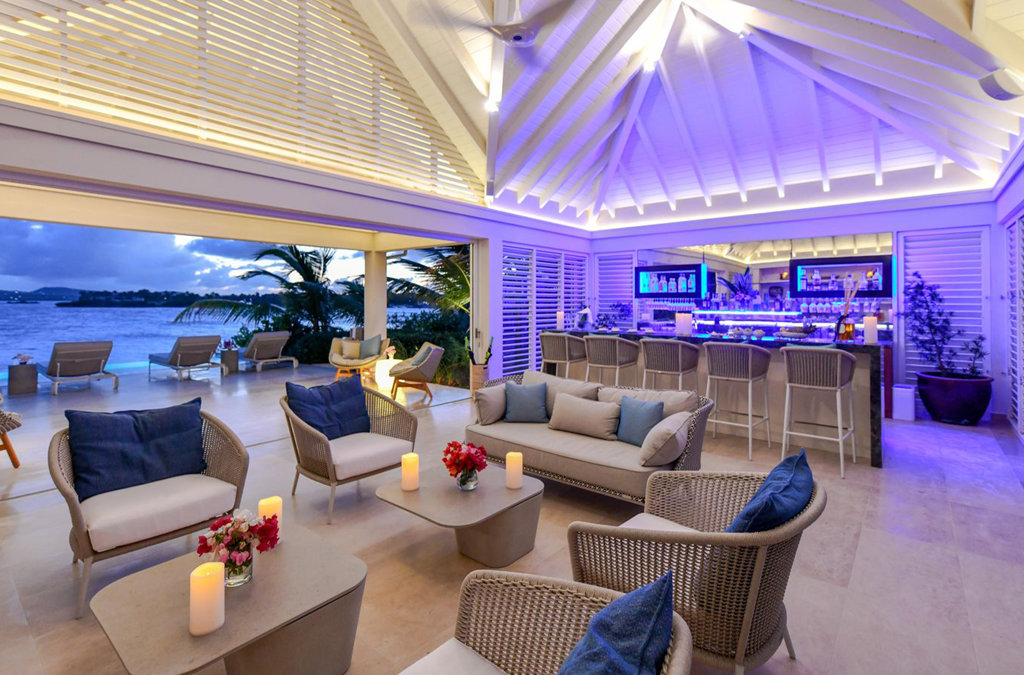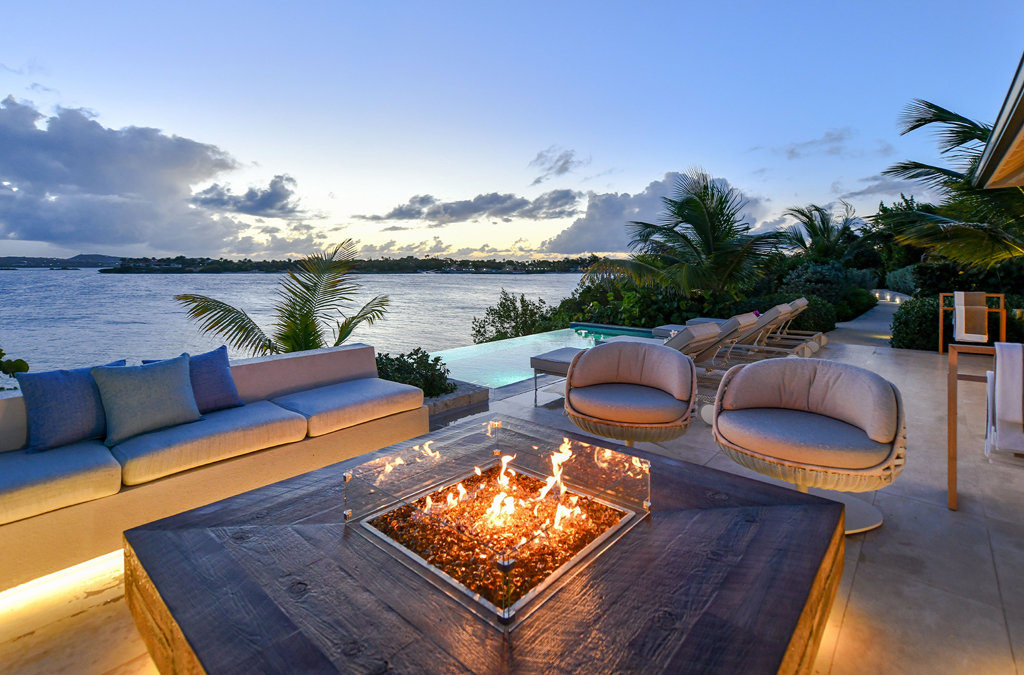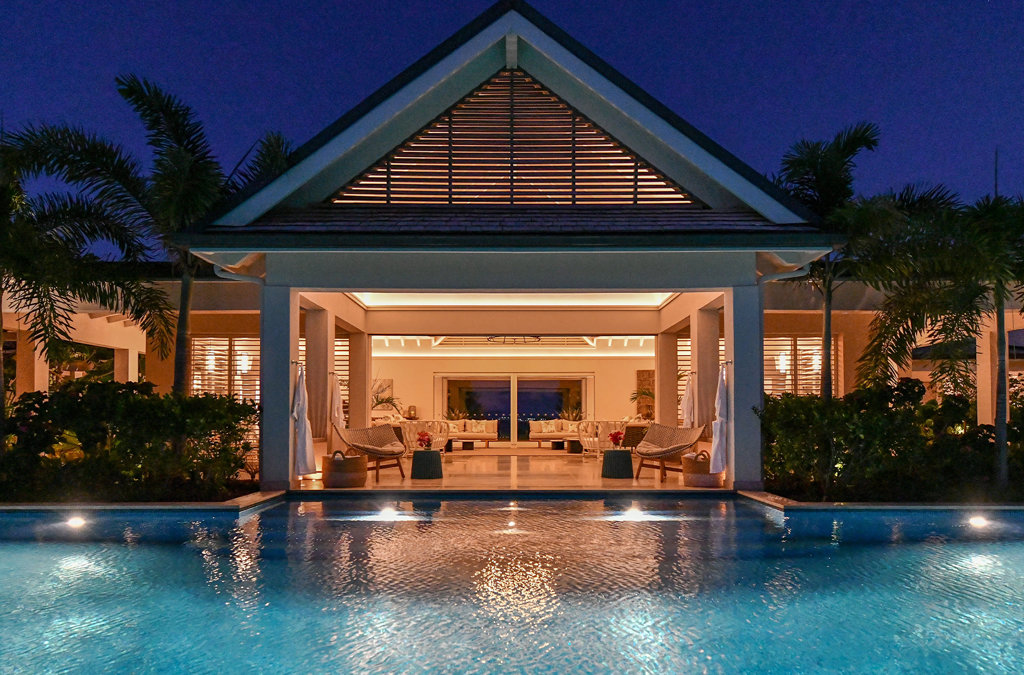 Delphis
Exceptionally private, Delphis calls for days spent flitting from one of its multiple beaches to the next, serene moments spent nose deep in a captivating novel or a mid-day work out while taking in the endless blues of the sea and sky. The home offers an array of ways to spend the evening from a chic poolside dinner under its dining pavilion to hosting a live band and party at 'The Lookout' or grabbing the best seat in the house, fire side being served your favourite wine under the stars.
As a Guest of one of Jumby Bay's exquisite private residences, you are afforded a plethora of opportunities to relax at your new home away from home and be pampered by your own personal chef and butler. The team will cater to your every culinary fantasy. Imagine breakfast served up with a breathtaking view of the ocean or a gourmet dinner of fresh seafood and local produce elegantly set under the stars on the beach footsteps away from your living room.
discover more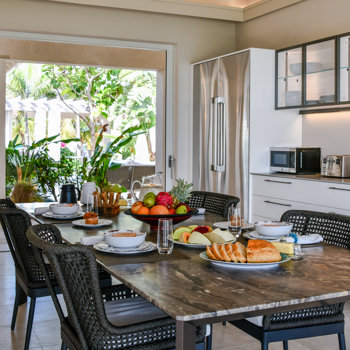 Private Residence Guests can also choose to experience the charm and flavor of the hotel's restaurants and bars, enjoying a 25% discount on food and beverages within the resort.