Evangeline
One of our most romantic properties, Evangeline is a sanctuary of privacy right on the beach with an immaculate, palm-studded tropical landscape embraced by the beautiful blue Caribbean.
request booking for Evangeline
Call us: +1 (268) 462 6000 | US toll free: +1 800 749 1802
Home Information
Features

Up to 12

1,441 m² (15,512 sq.ft)

Sea view

Infinity pool with pavilion and hot tub

Dining area

Living area

Modern, fully-equipped kitchen

Cross-fit fitness center

Tennis court and pavilion with one bedroom and en-suite bath

Private Dock

Office

Golf carts

Services

House Manager

Private chef

Butler

Housekeeper

Gardener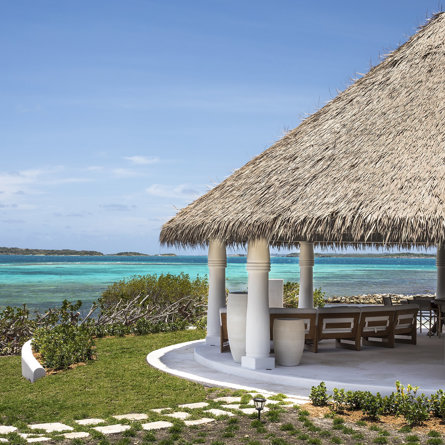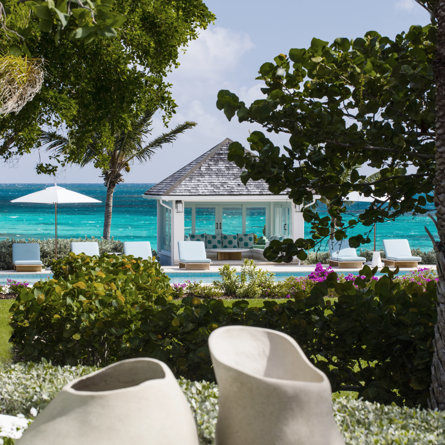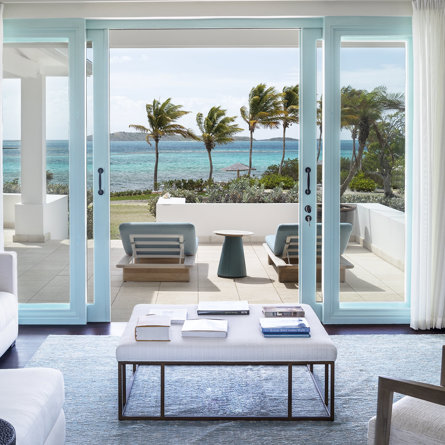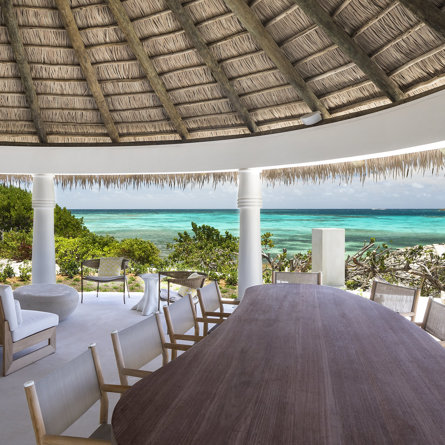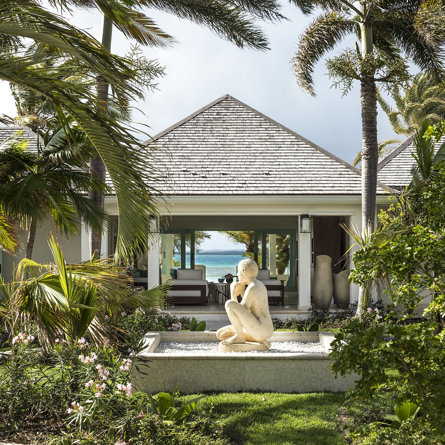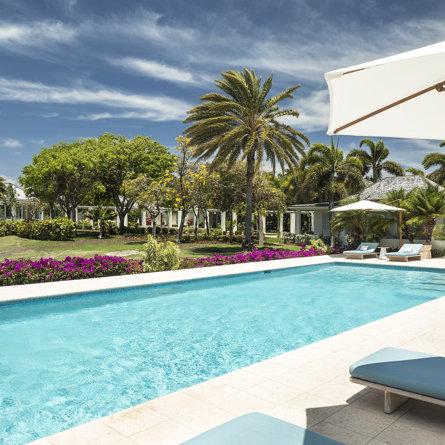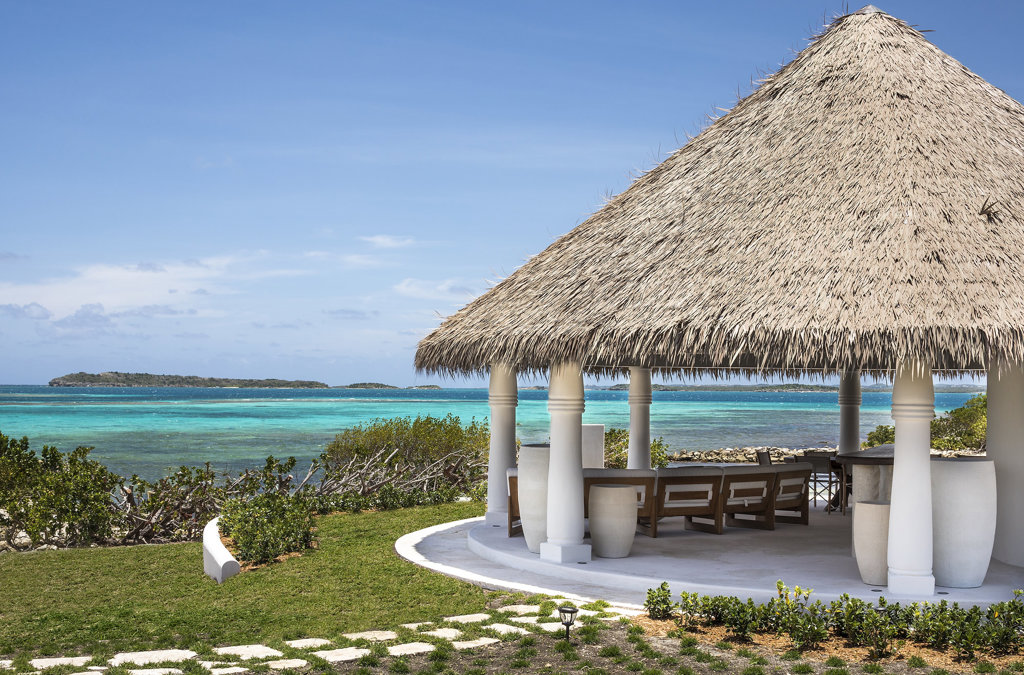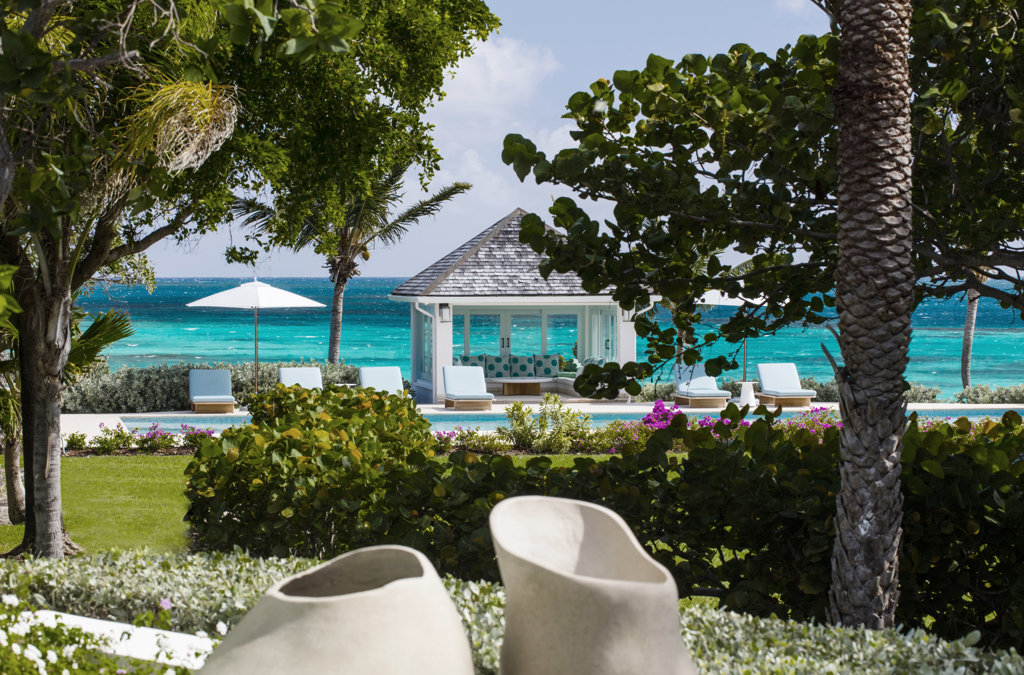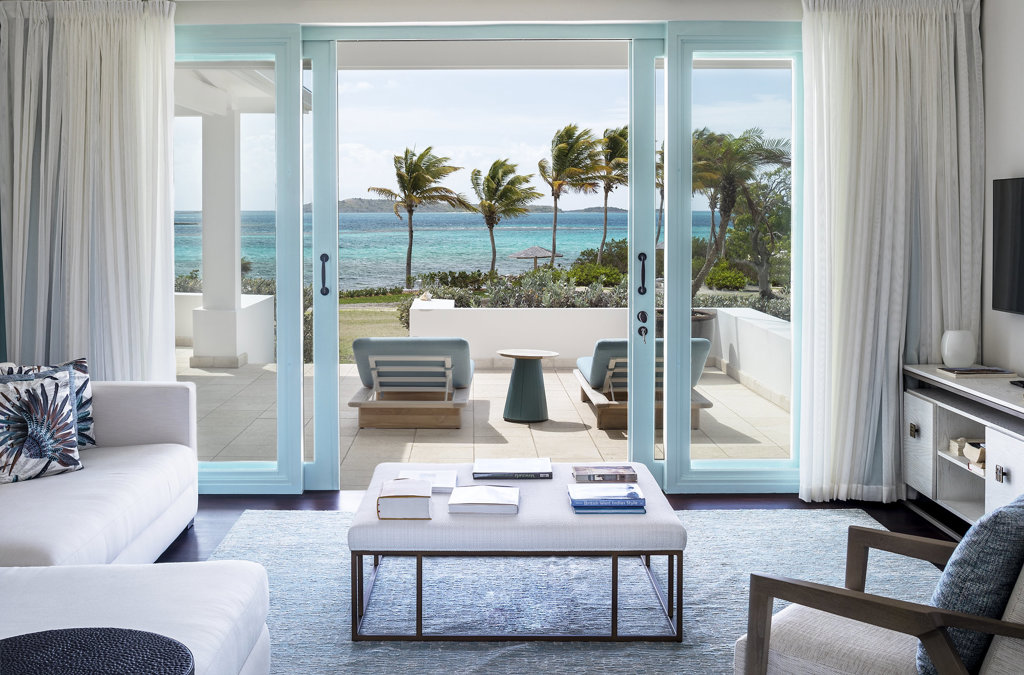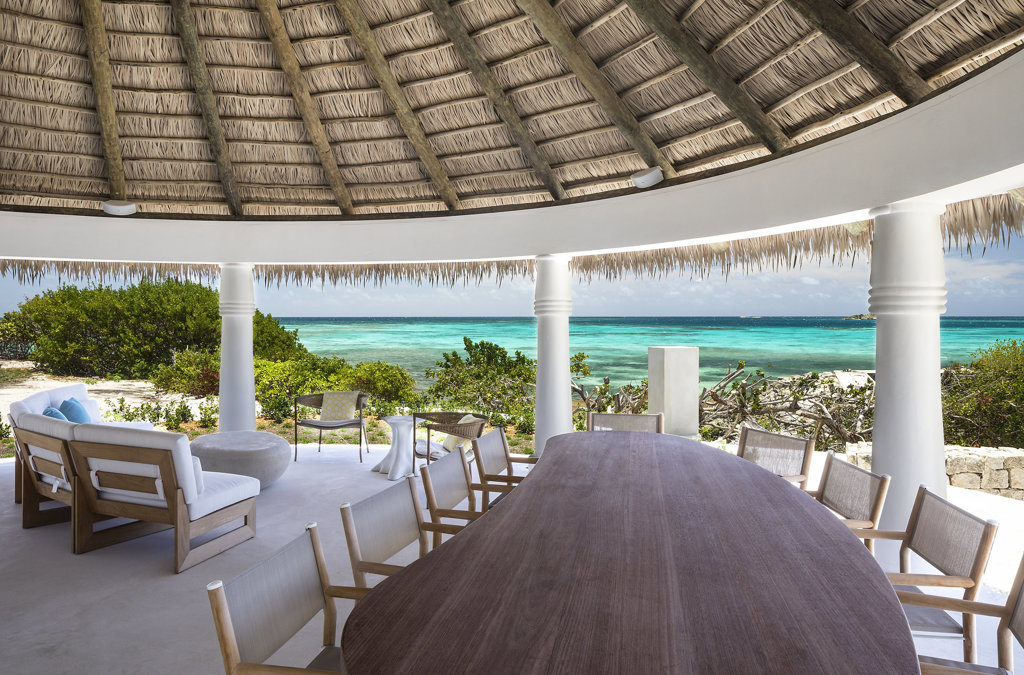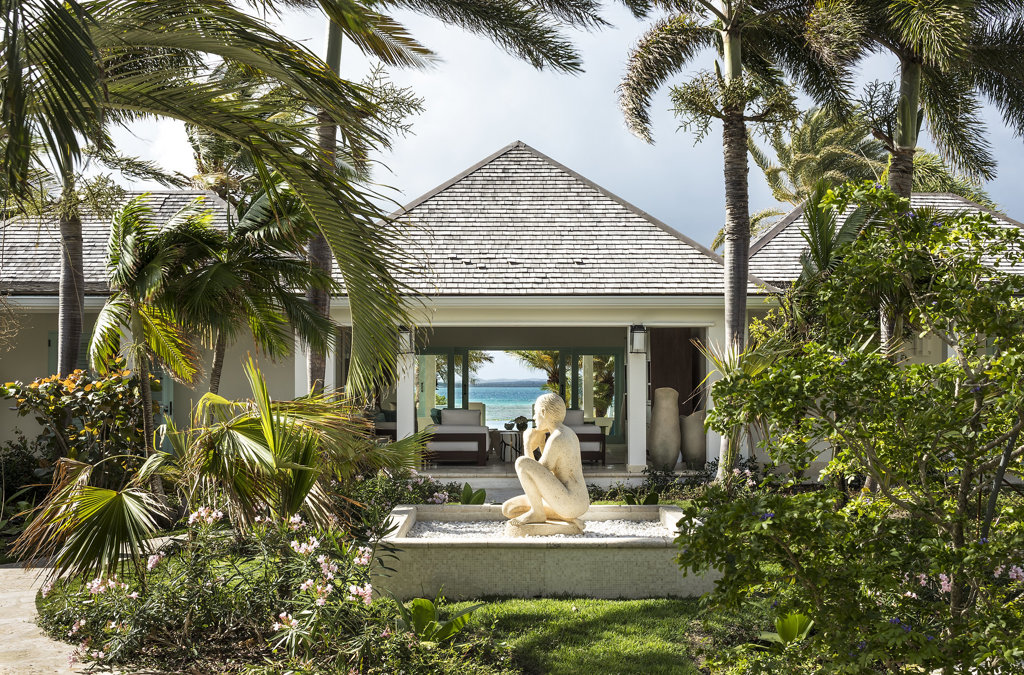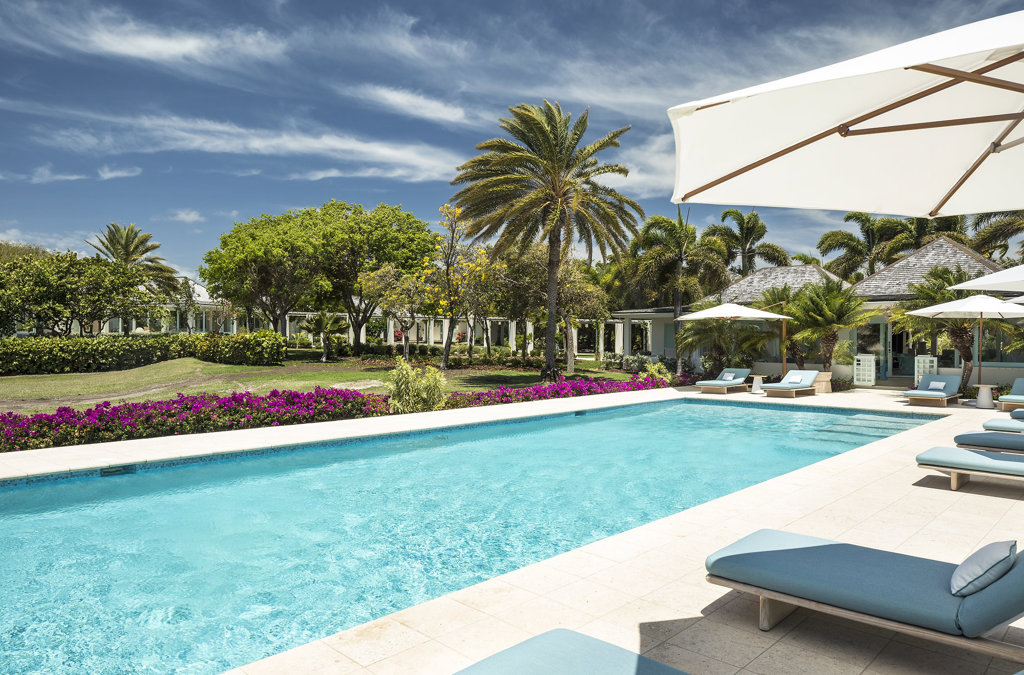 Evangeline
Named after the epic poem by Henry Wadsworth Longfellow, this luxurious seaside retreat is curated for open-air living and decorated in a crisp, tropical eclectic spirit featuring artwork inspired by this very special location.
request booking for Evangeline
Room Information
Bedrooms

Bedroom 1 - Occupancy: 2; One king bed

Bedroom 2 - Occupancy: 2; One king bed

Bedroom 3 - Occupancy: 2; One king bed

Bedroom 4 - Occupancy: 2; One king bed

Bedroom 5 - Occupancy: 2; One king bed

Bedroom 6 - Occupancy: 2; One king bed

 

 

Bathroom: Six en-suite bathrooms, and one powder room

Amenities include Indoor/Outdoor living and dining areas, fully equipped kitchen, great room with Cable TV and DVD, tennis court, private infinity pool with poolside pavilion and hot tub, High-speed wireless internet access, Sonos wireless surround sound system, golf carts for guest use, bicycles for guest use , one rollaway or one crib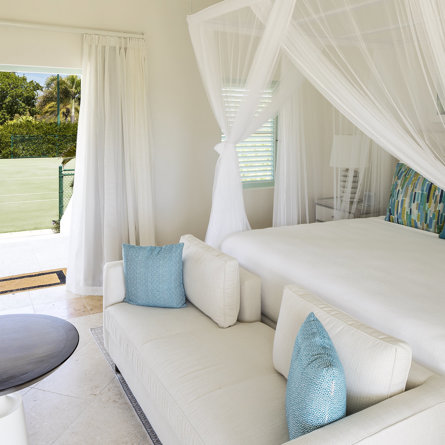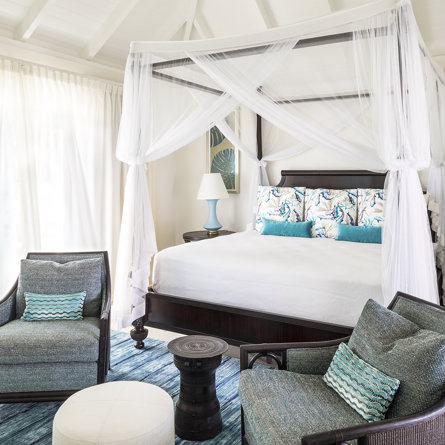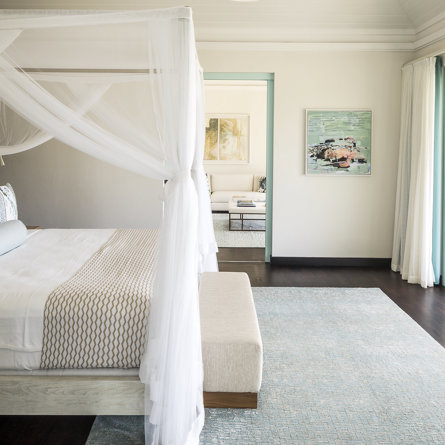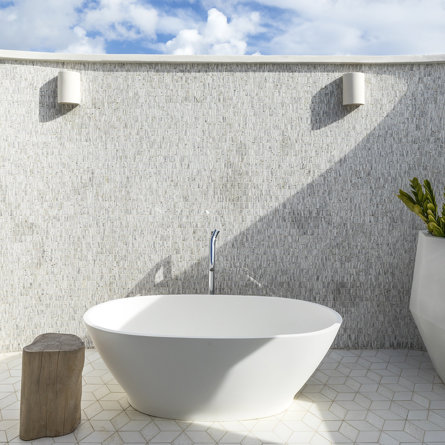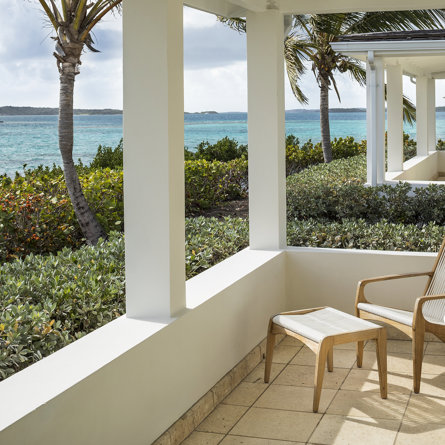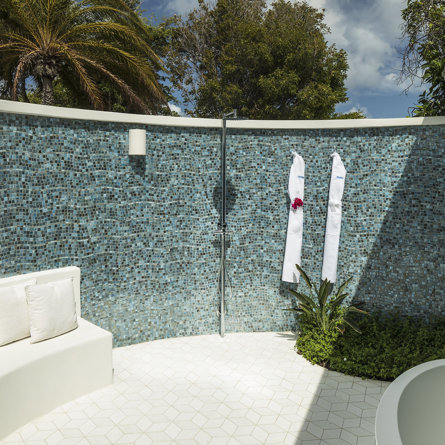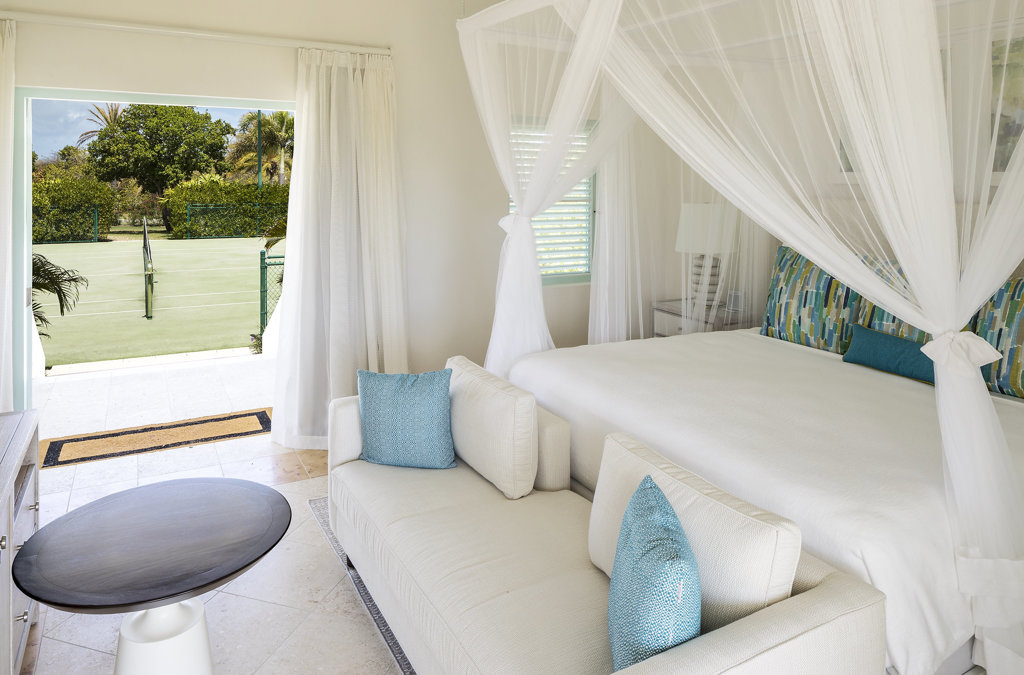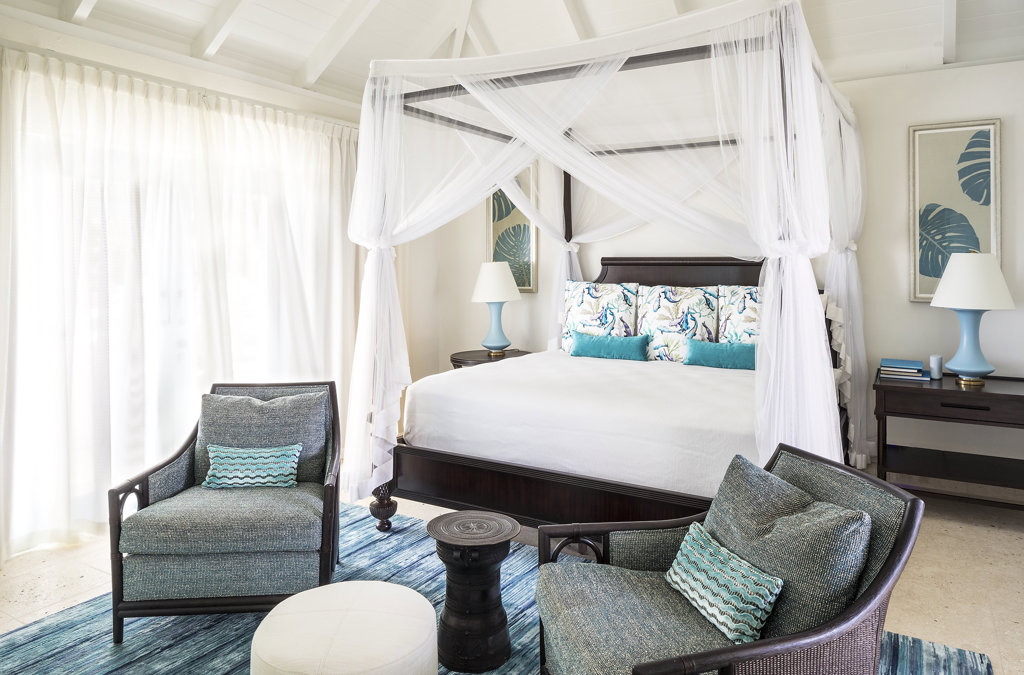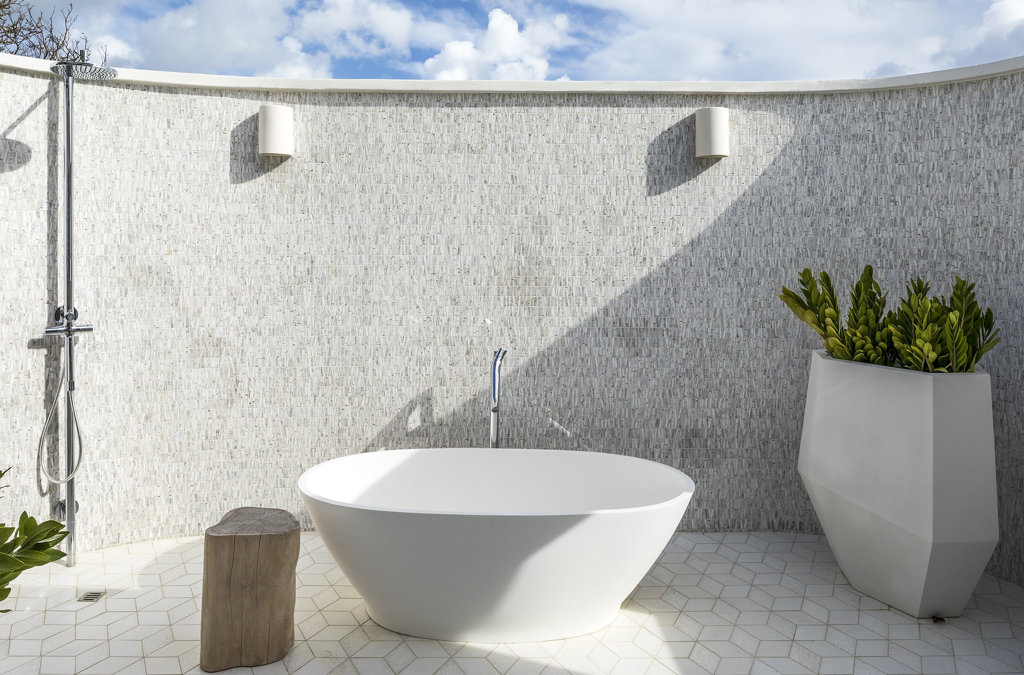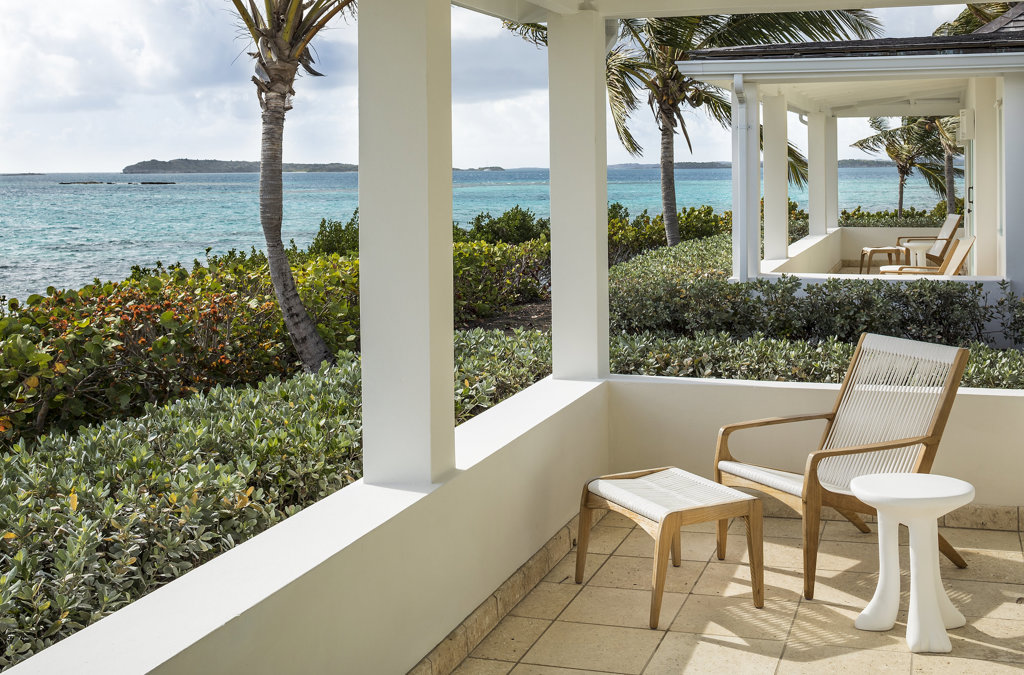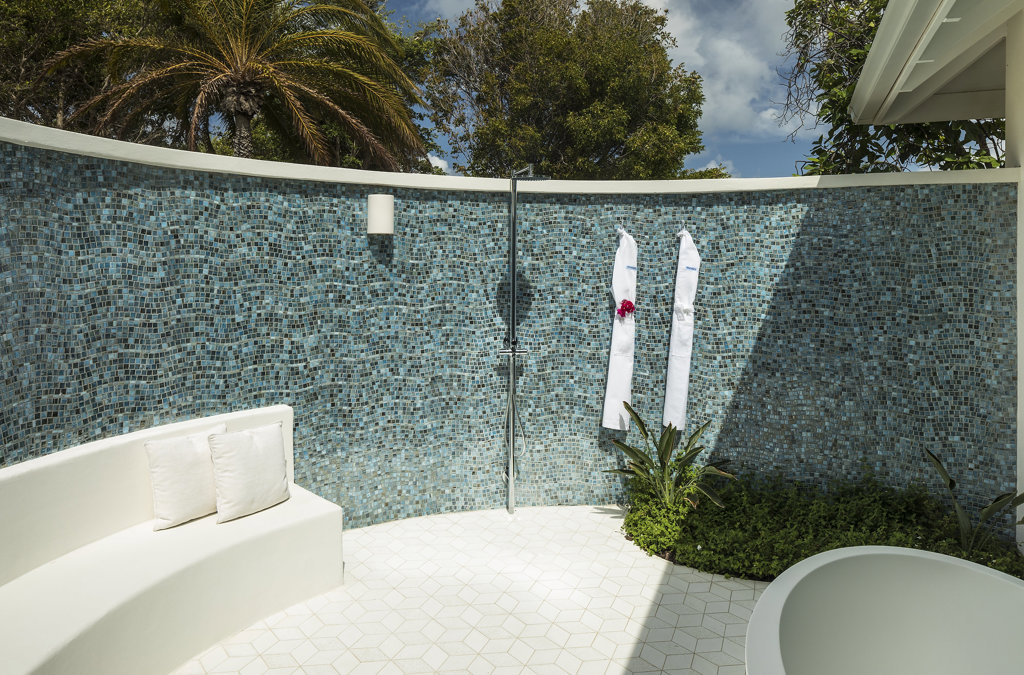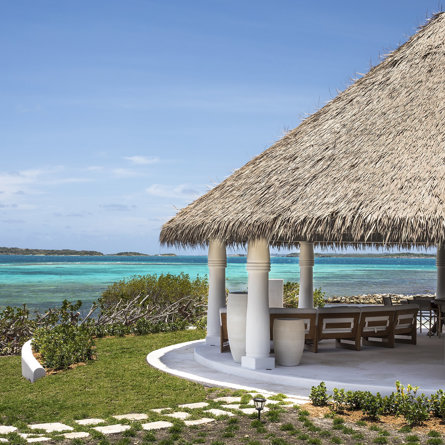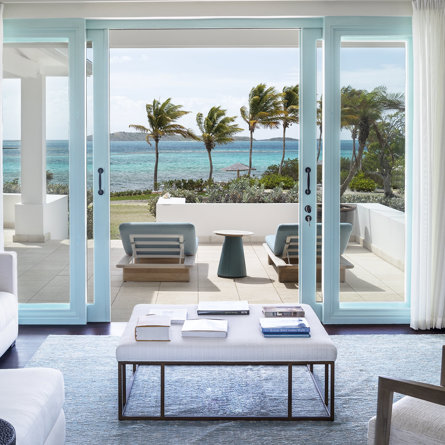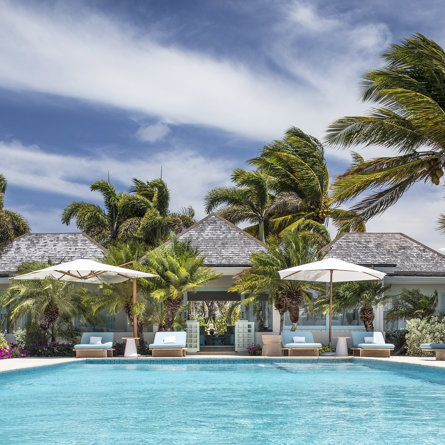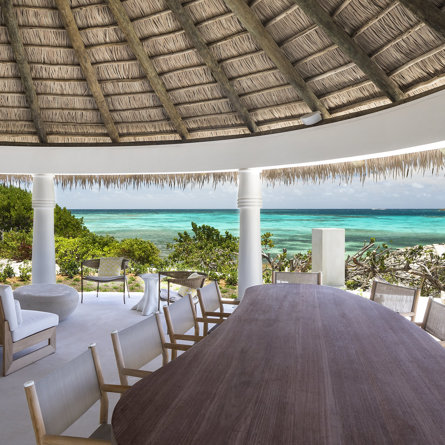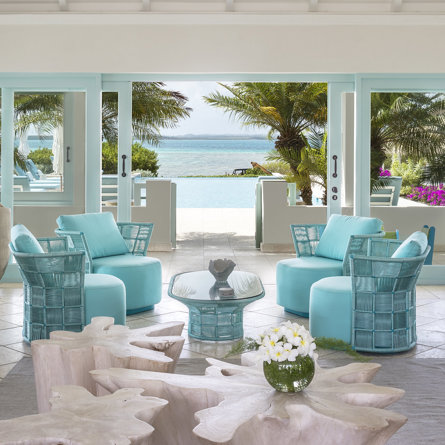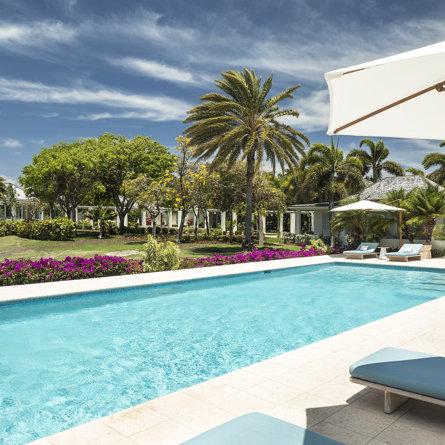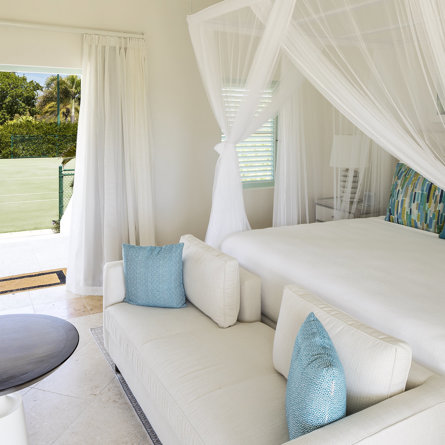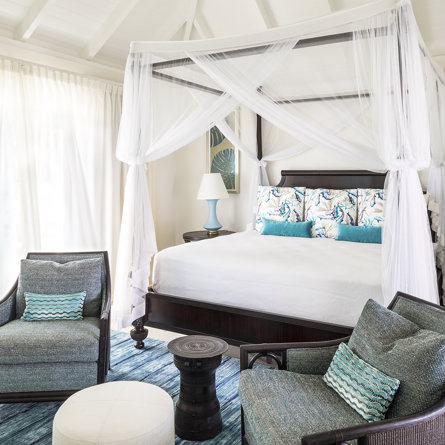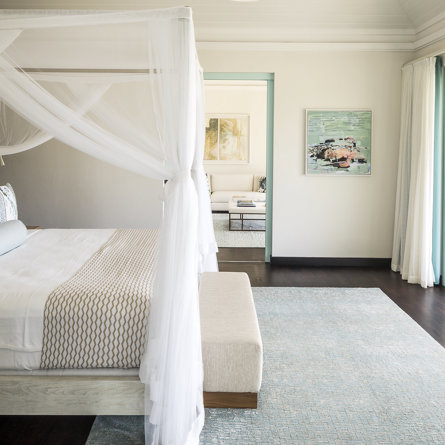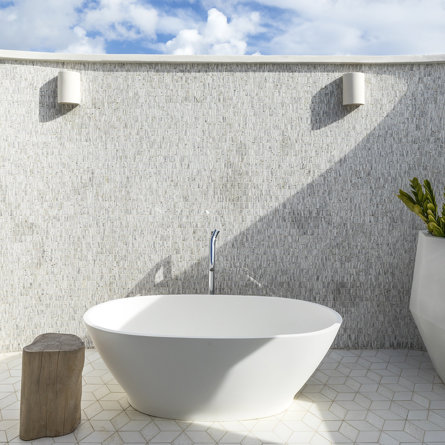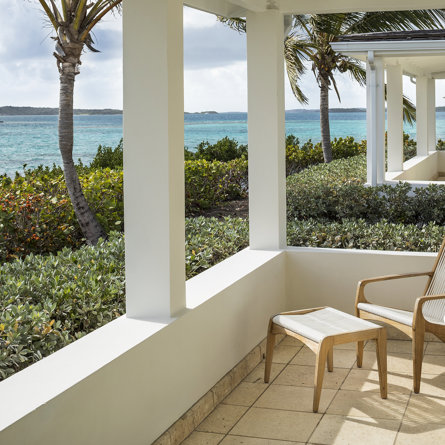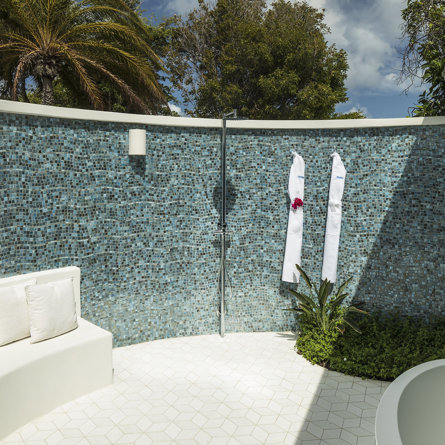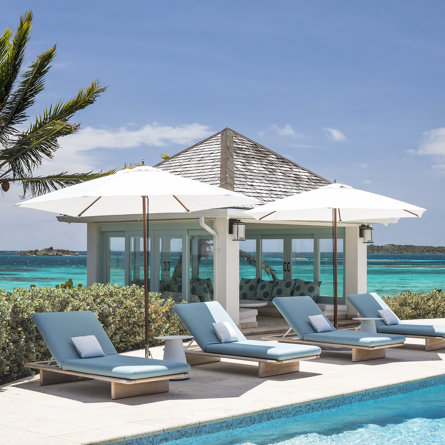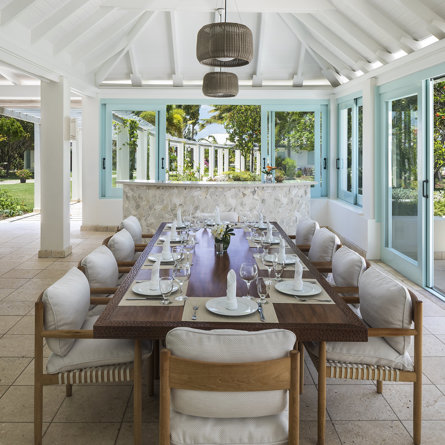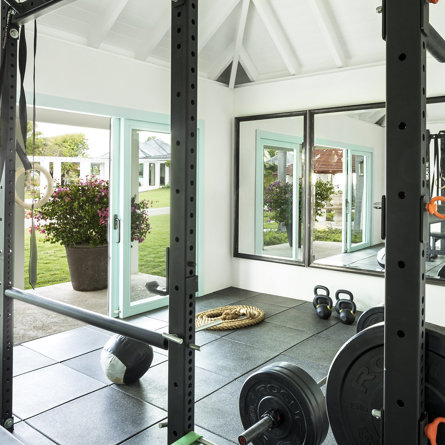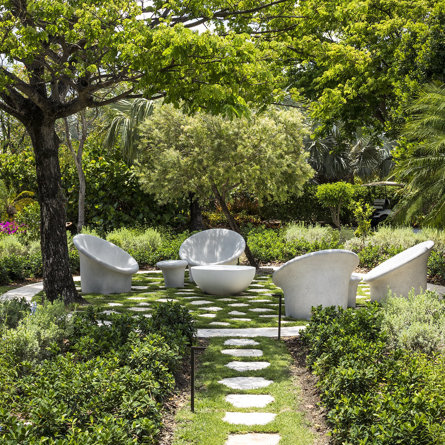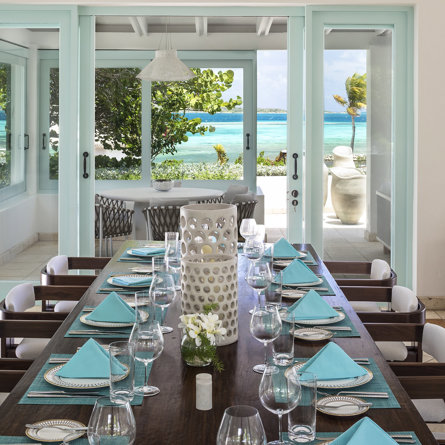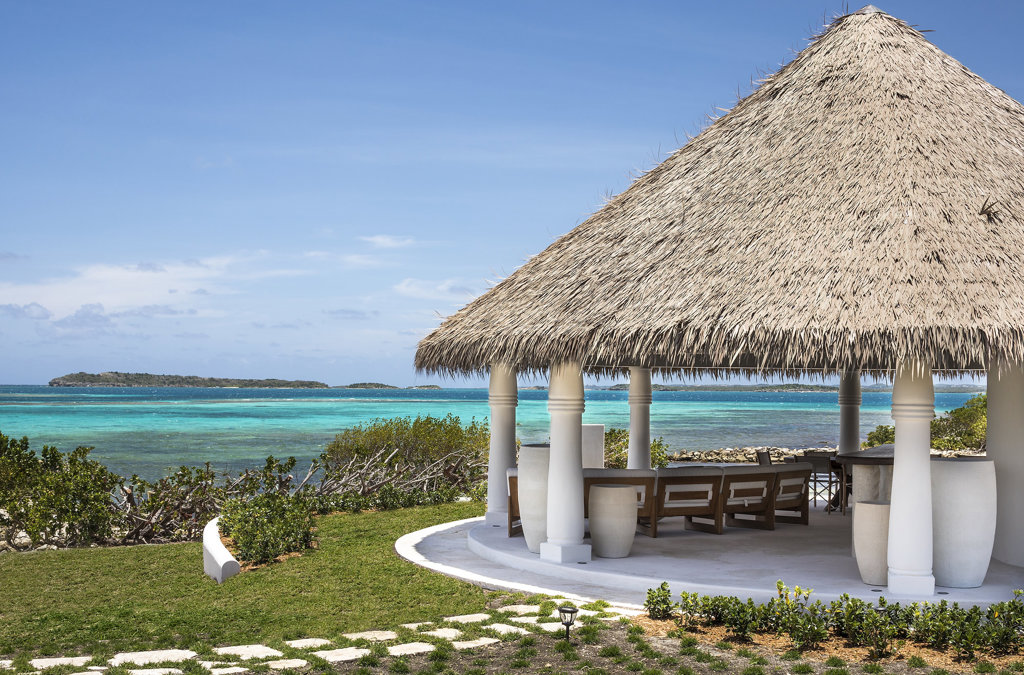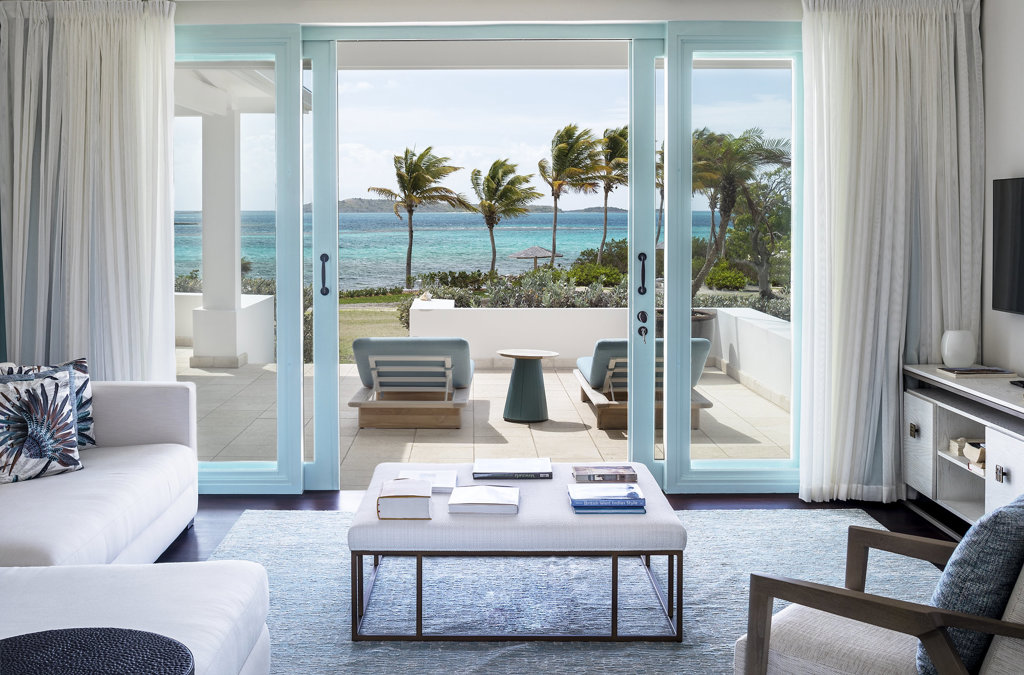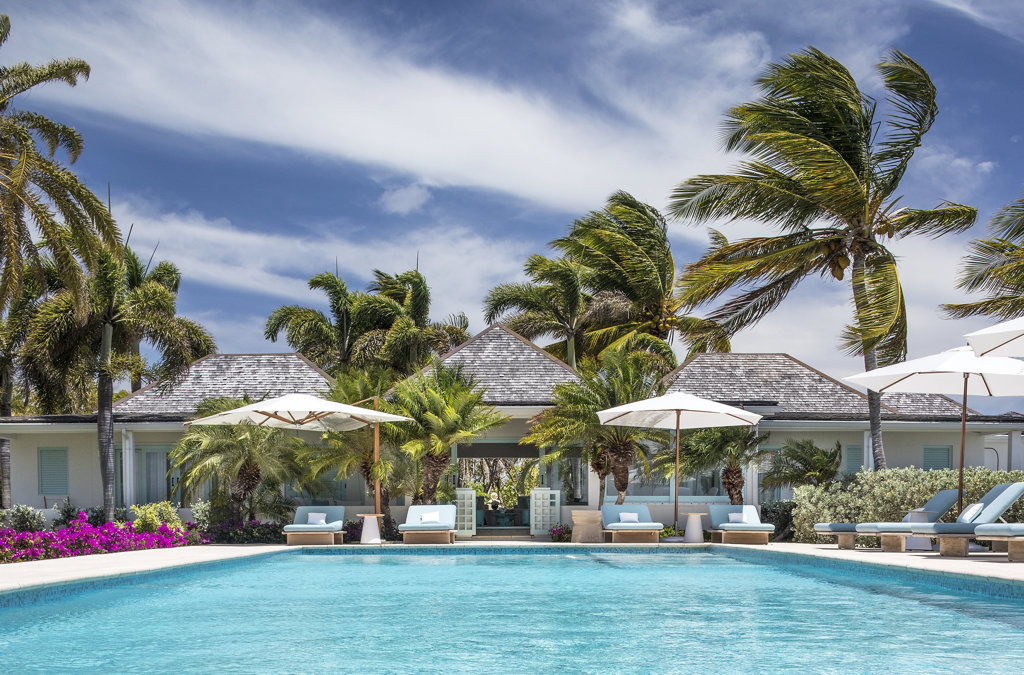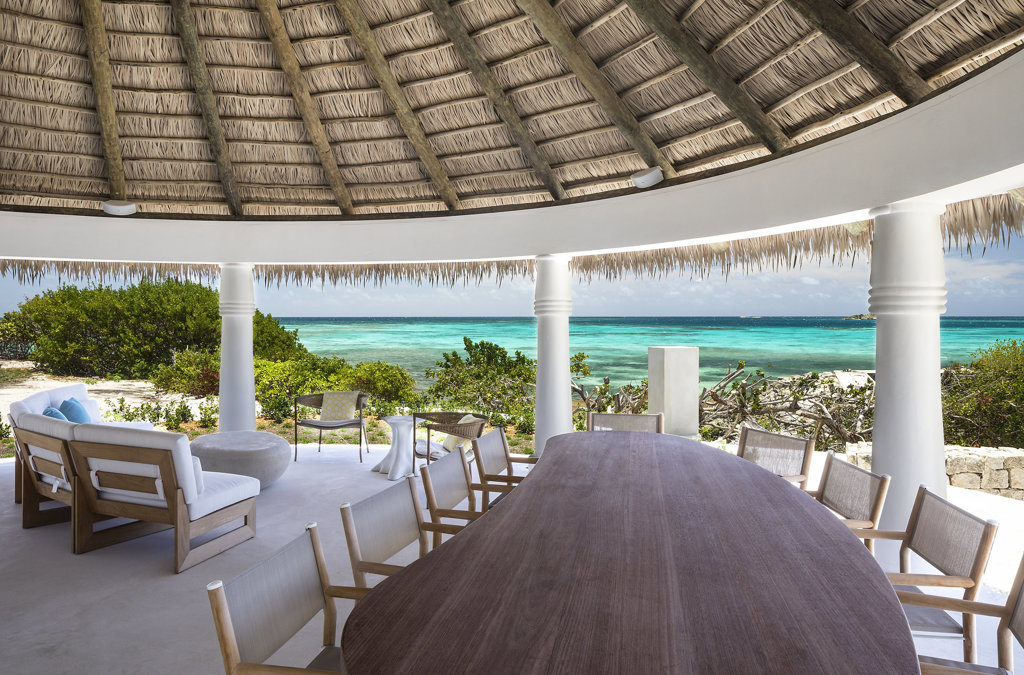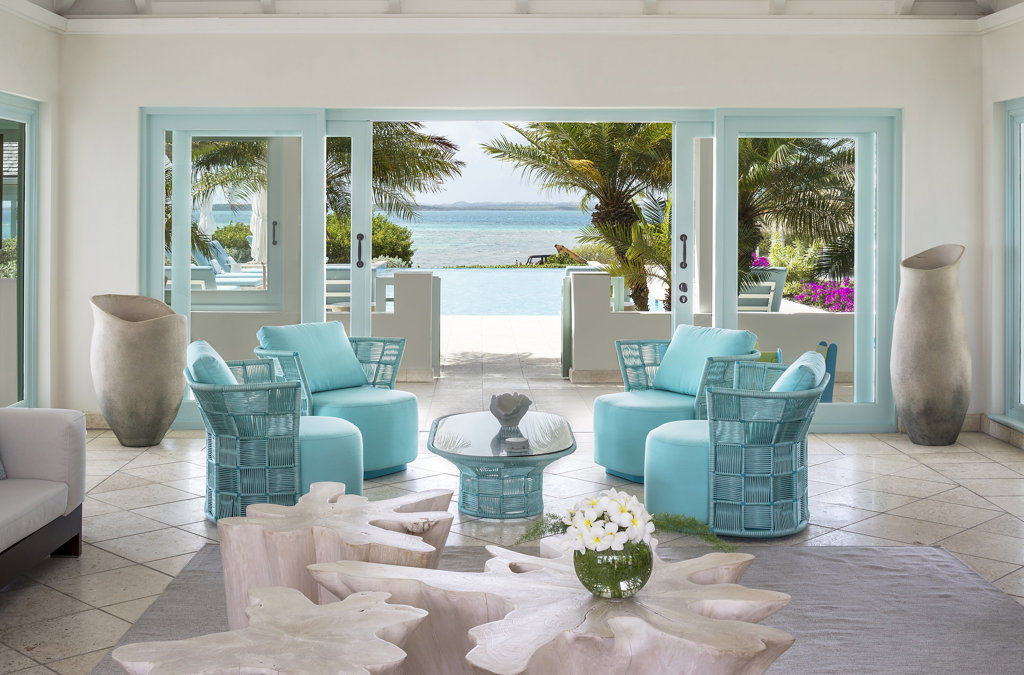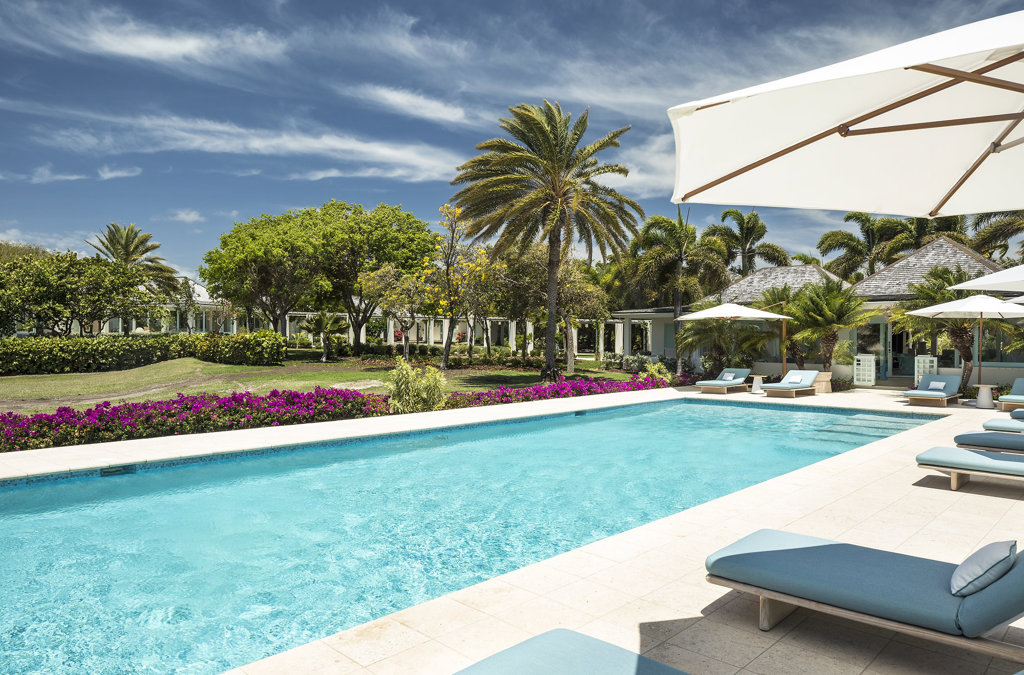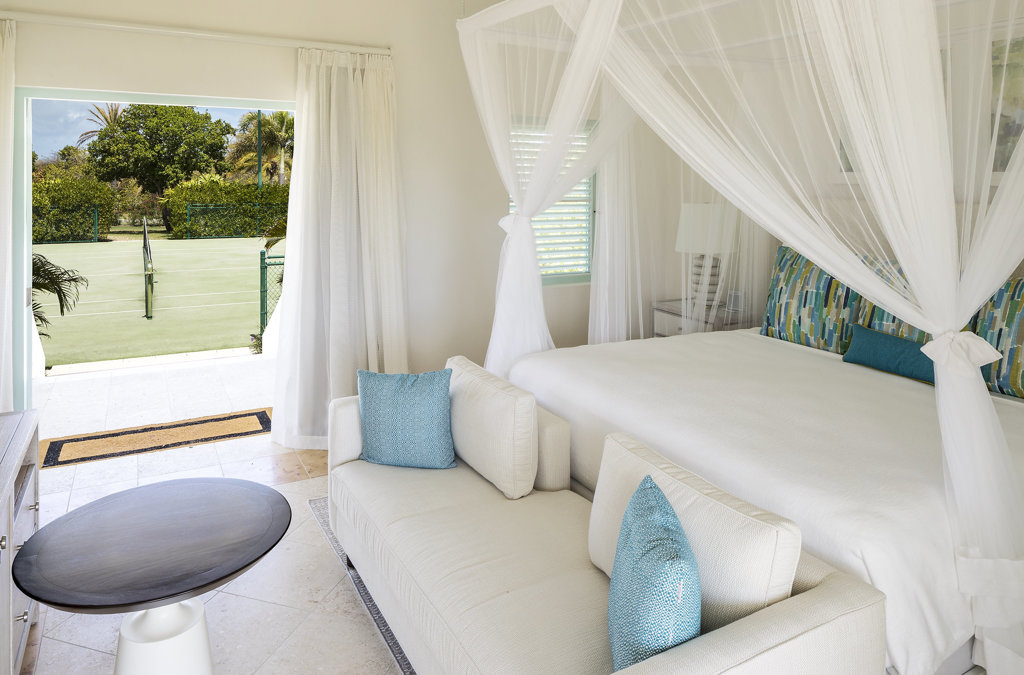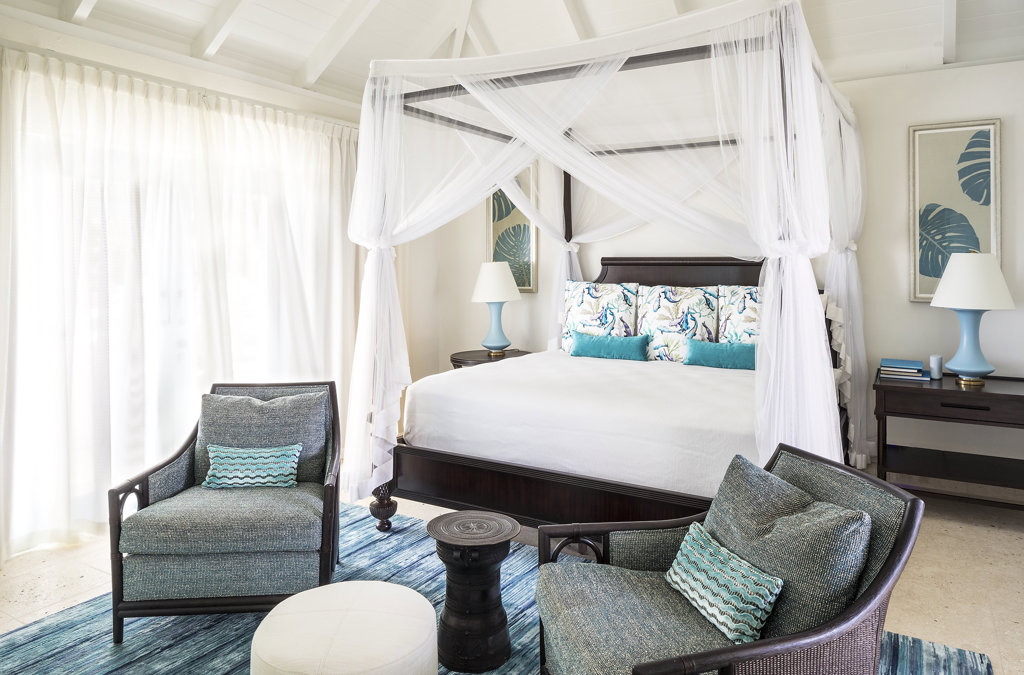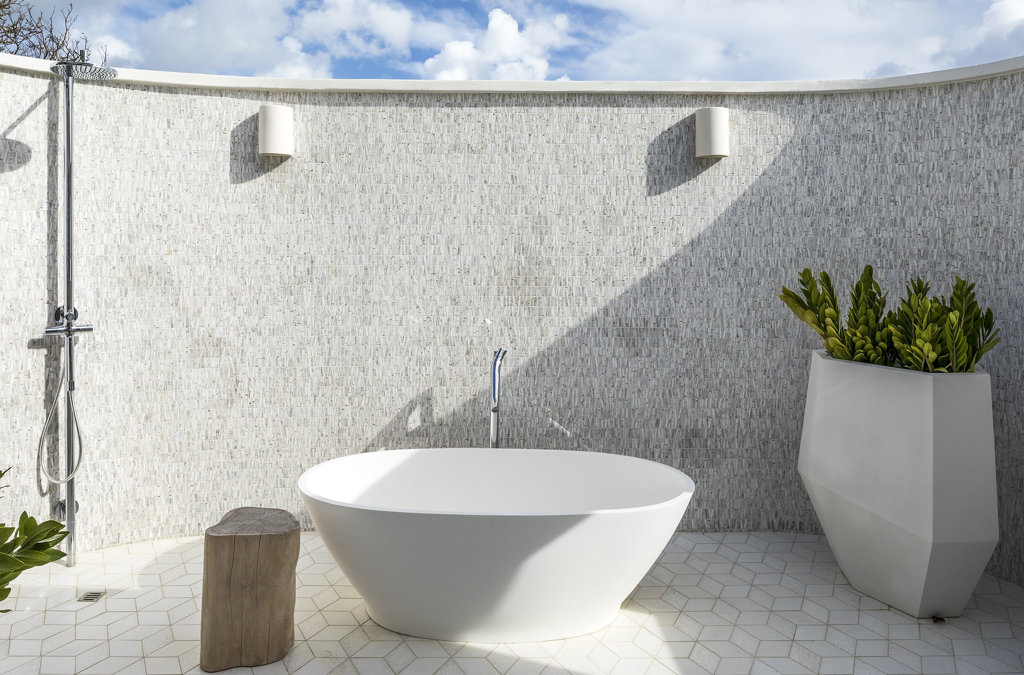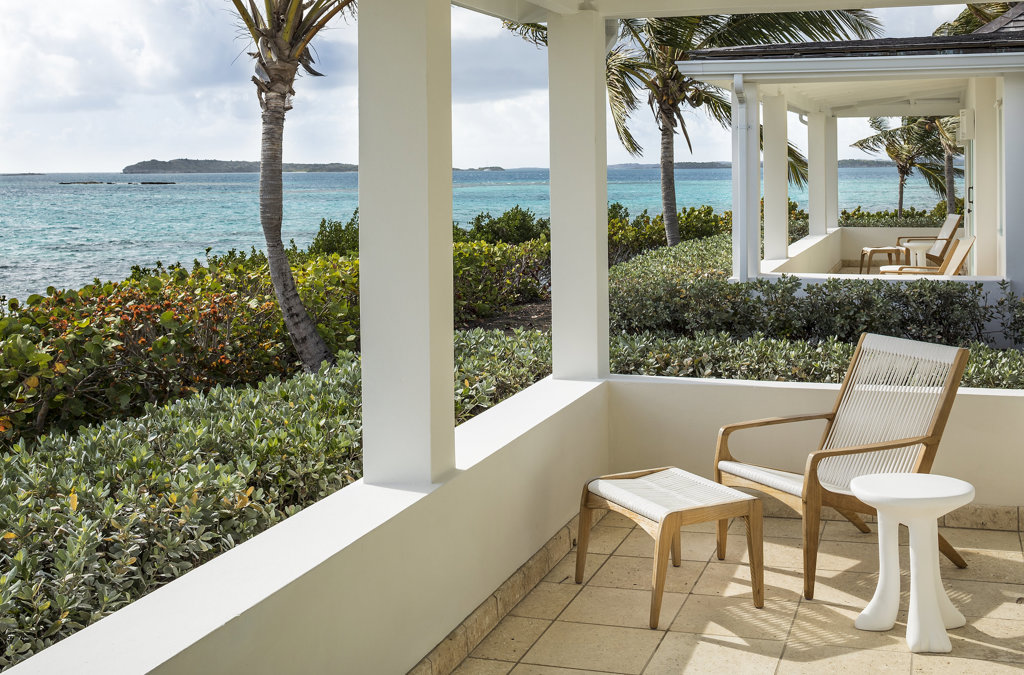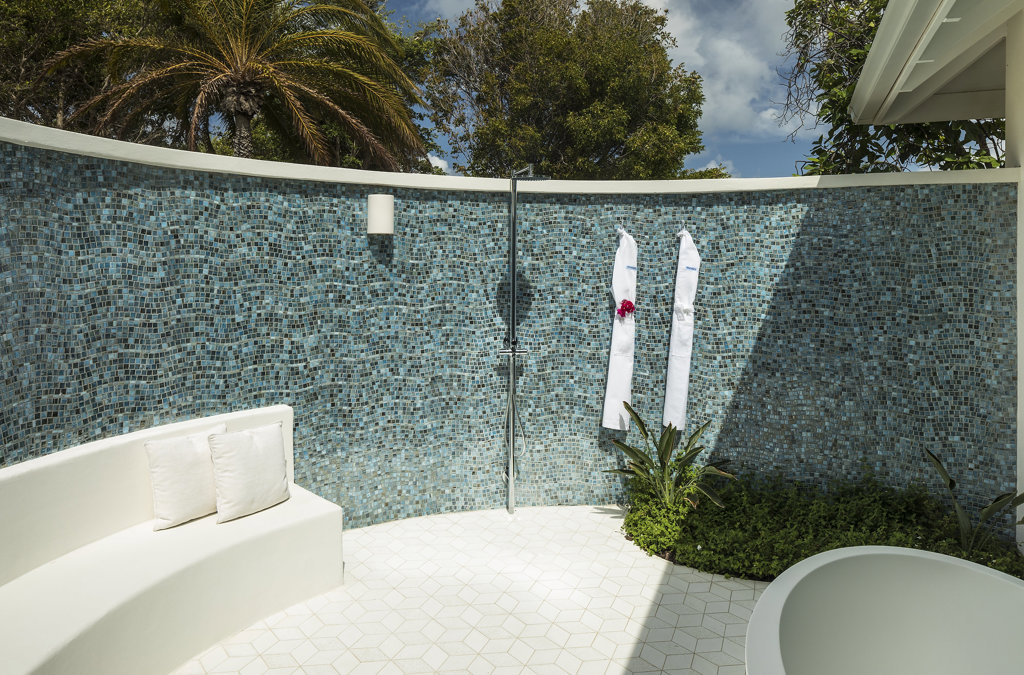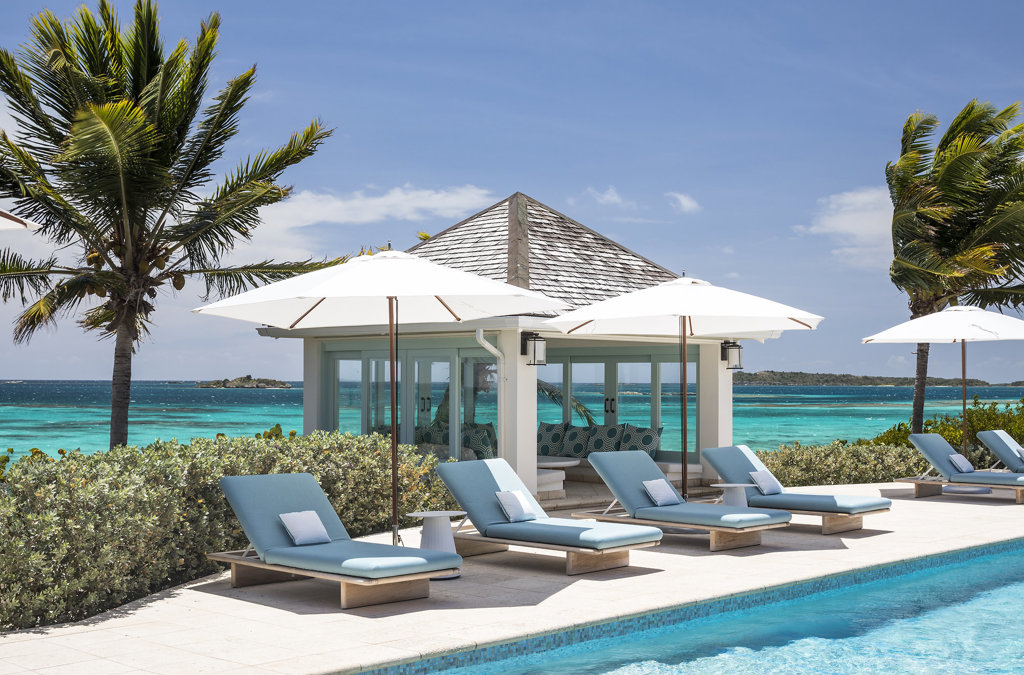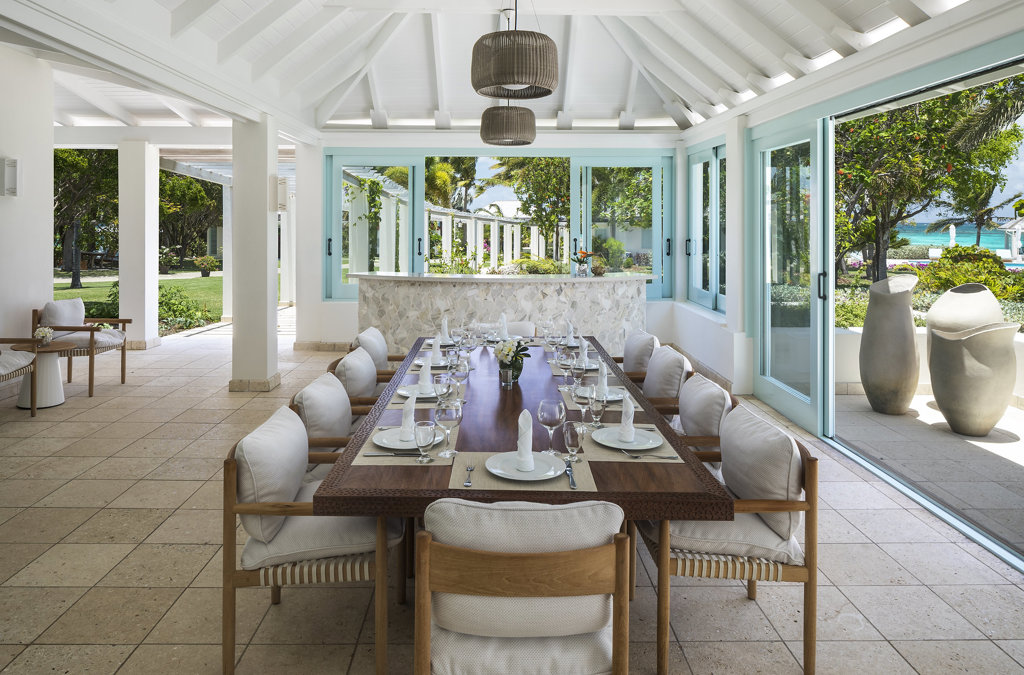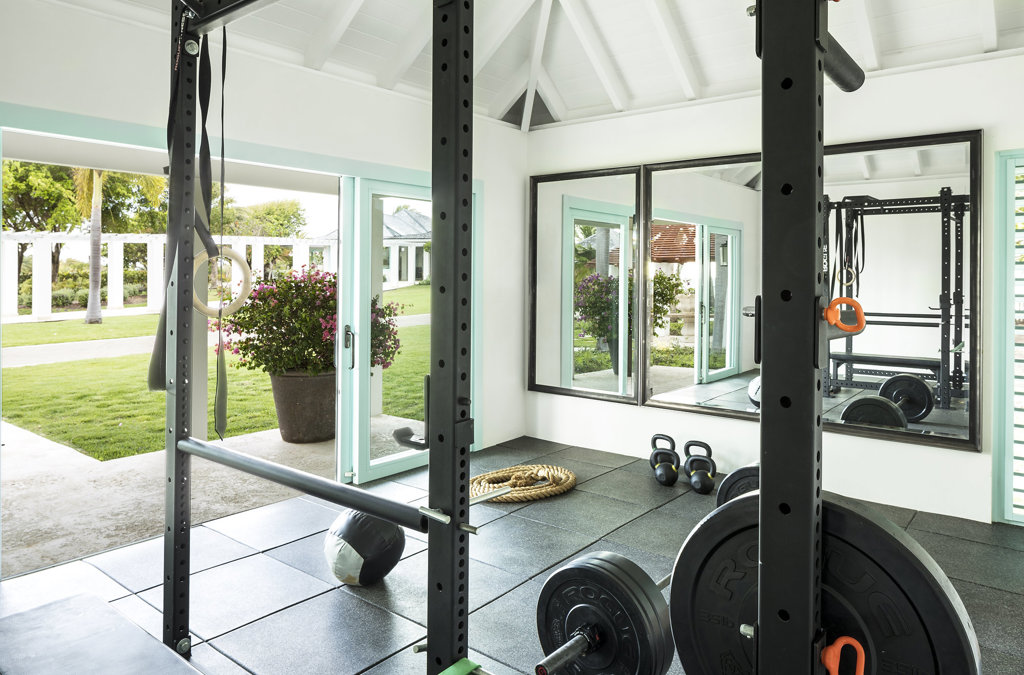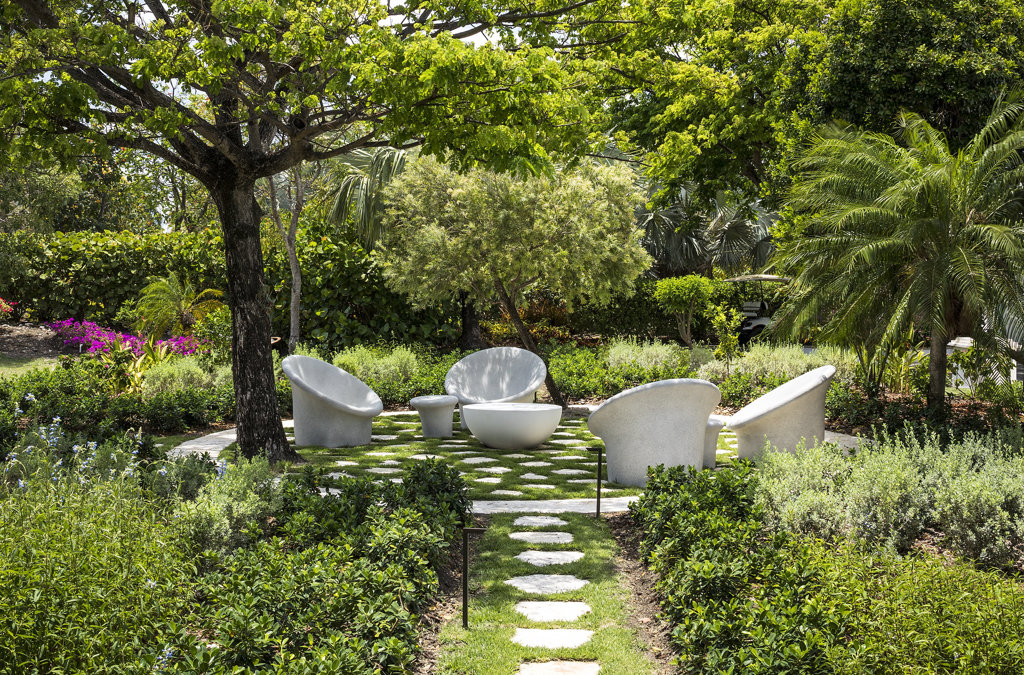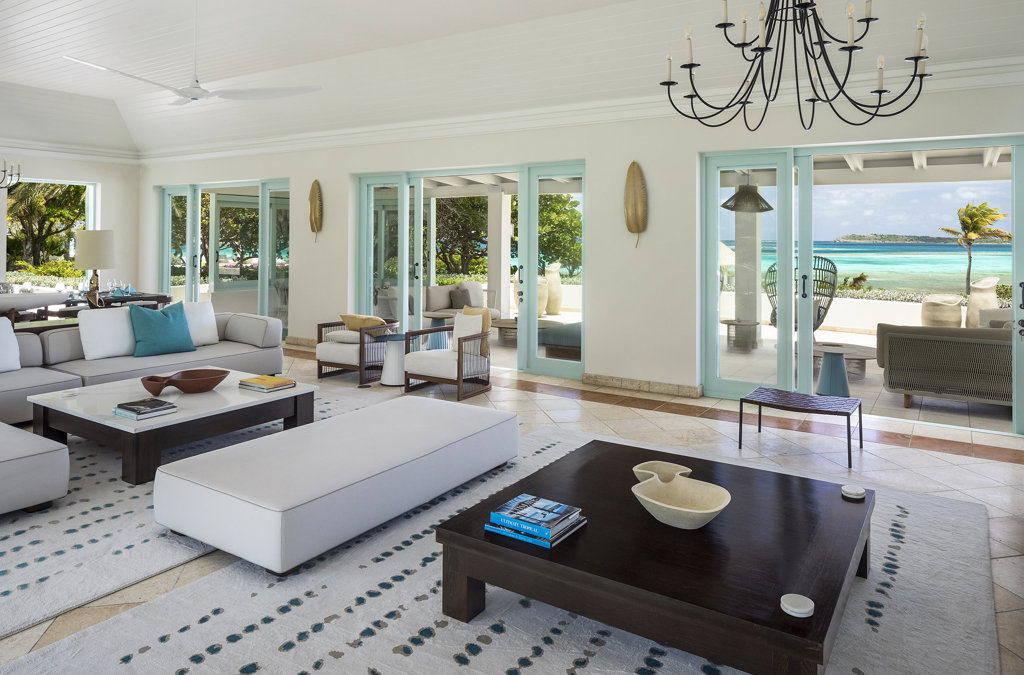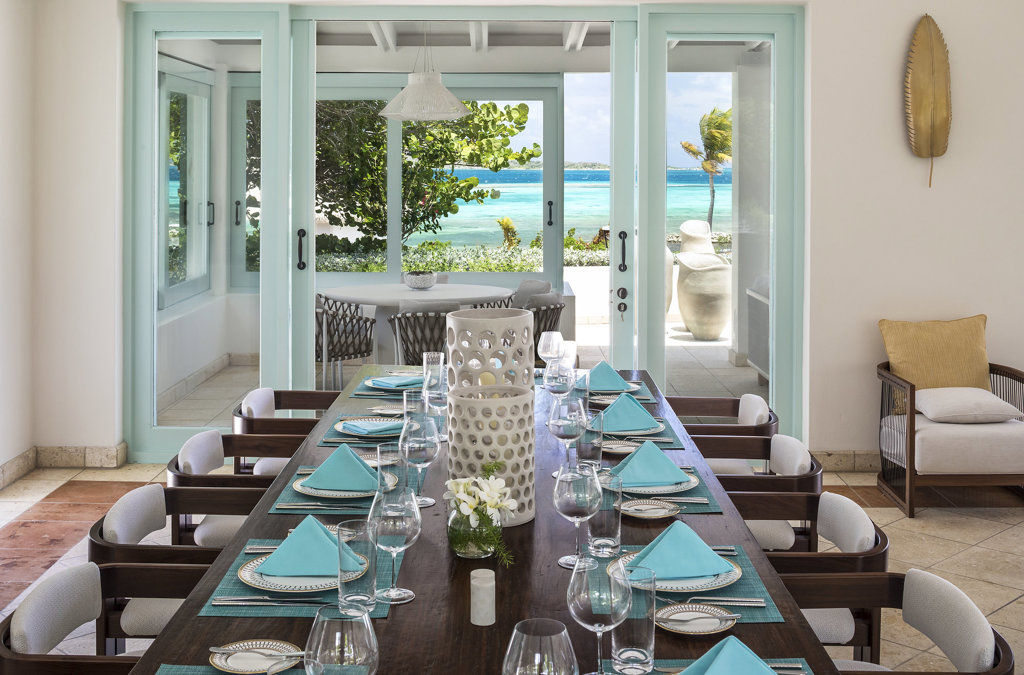 Evangeline
Set on one of the easternmost points of the island, Evangeline offers optimal privacy while remaining an easy buggy ride away from Jumby Bay's restaurants, bars and amenities.
Derived from an epic poem by Henry Wadsworth Longfellow, the estate's name reflects the sense of romance which distinguishes this luxurious seaside retreat. Curated for open-air living, the home's well-appointed living spaces are light, open and ethereal, characterized by soaring white ceilings, soft turquoise accents and louvered windows. The tropical décor is crisp and eclectic—a luminous canvas for chic furnishings and a collection of locally influenced works of art.
request booking for Evangeline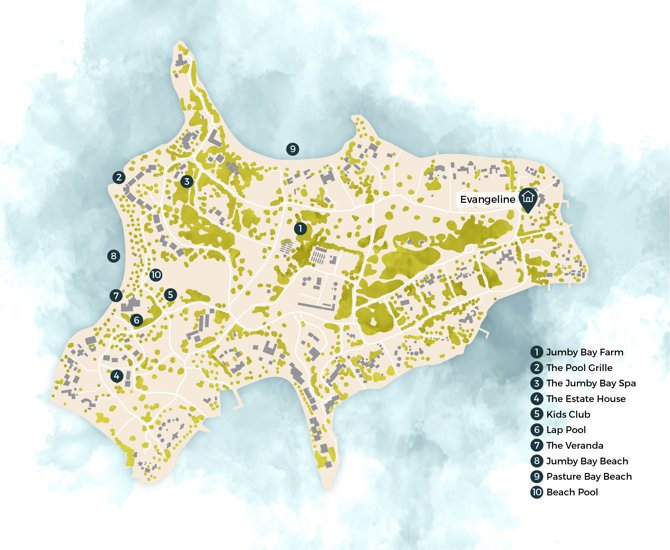 Evangeline
Start your morning off by playing a game of tennis or grabbing a quick workout in the private fitness center. Or why not enjoy breakfast and mix and mingle in the spacious great room, Italian-style kitchen and media family room or gather for meals in various indoor-outdoor dining settings like the shady pool gazebo and a grand beach palapa, which are thoughtfully accentuated with views of the gardens, beach and sea.
As a Guest of one of Jumby Bay's exquisite private residences, you are afforded a plethora of opportunities to relax at your new home away from home and be pampered by your own personal chef and butler. The team will cater to your every culinary fantasy. Imagine breakfast served up with a breathtaking view of the ocean or a gourmet dinner of fresh seafood and local produce elegantly set under the stars on the beach footsteps away from your living room.
discover more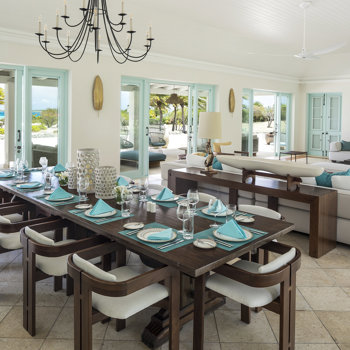 Private Residence Guests can also choose to experience the charm and flavor of the hotel's restaurants and bars, enjoying a 25% discount on food and beverages within the resort.