Mariposa
Overlooking Buckley Bay at the eastern end of Jumby Bay Island, Mariposa is a secluded tropical paradise spread over ten lush acres.
Call us: +1 (268) 462 6000 | US toll free: +1 800 749 1802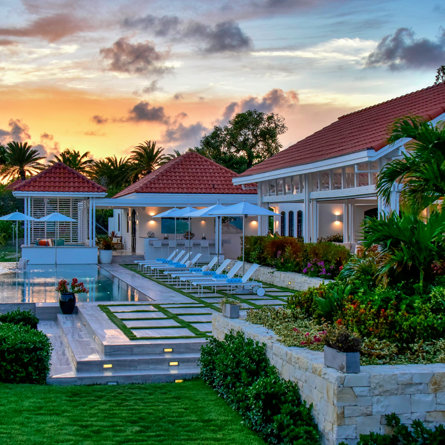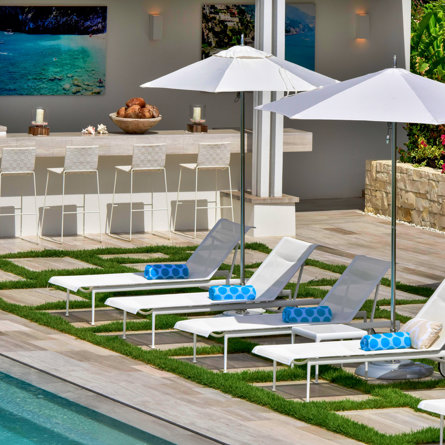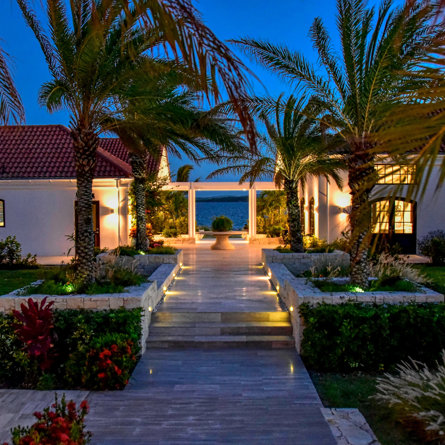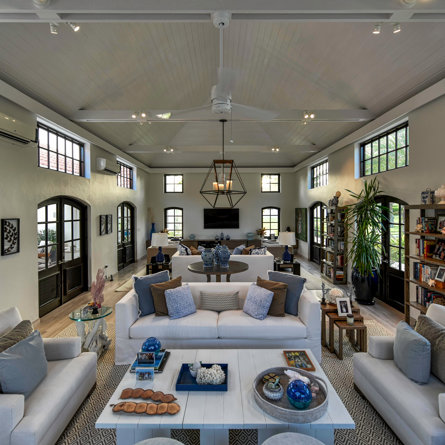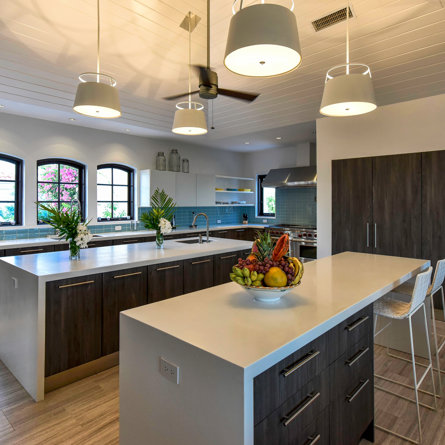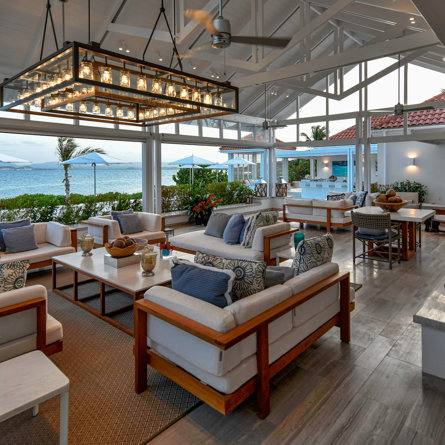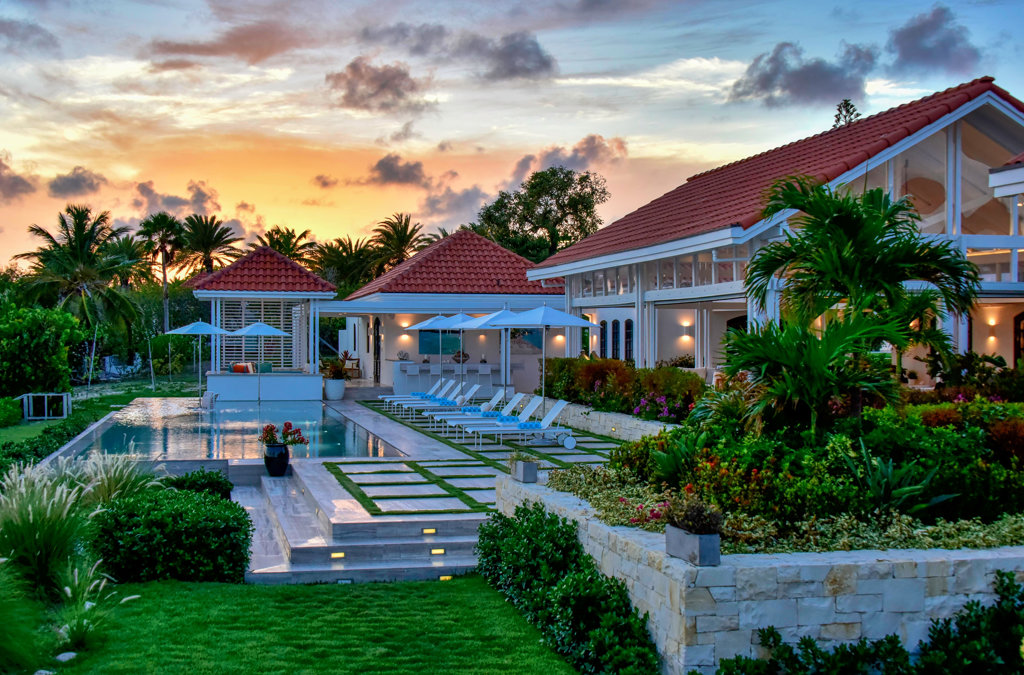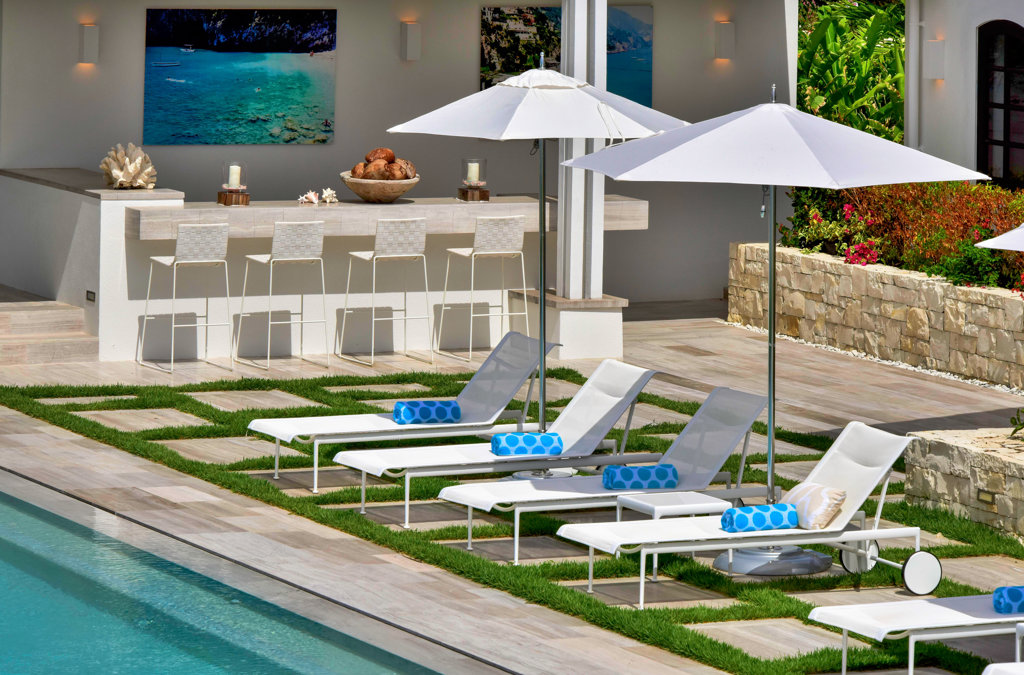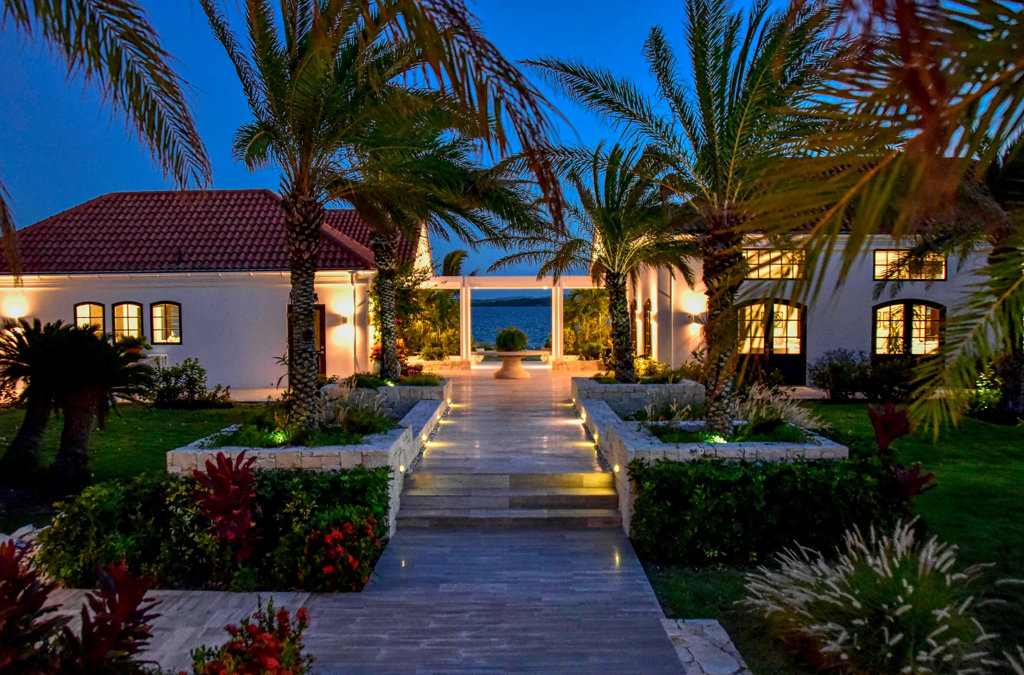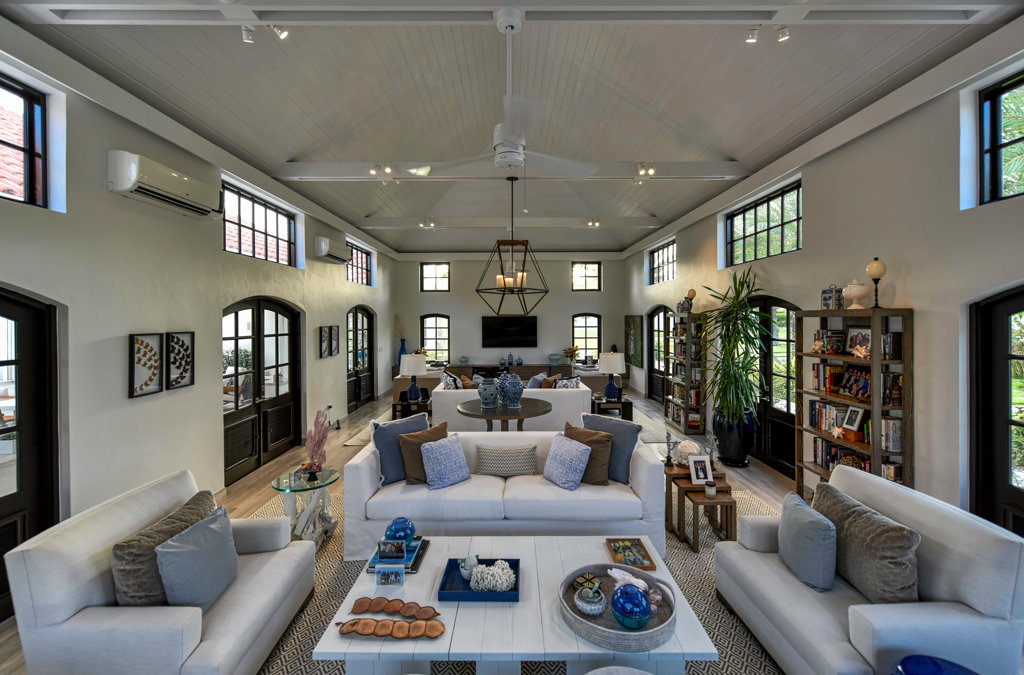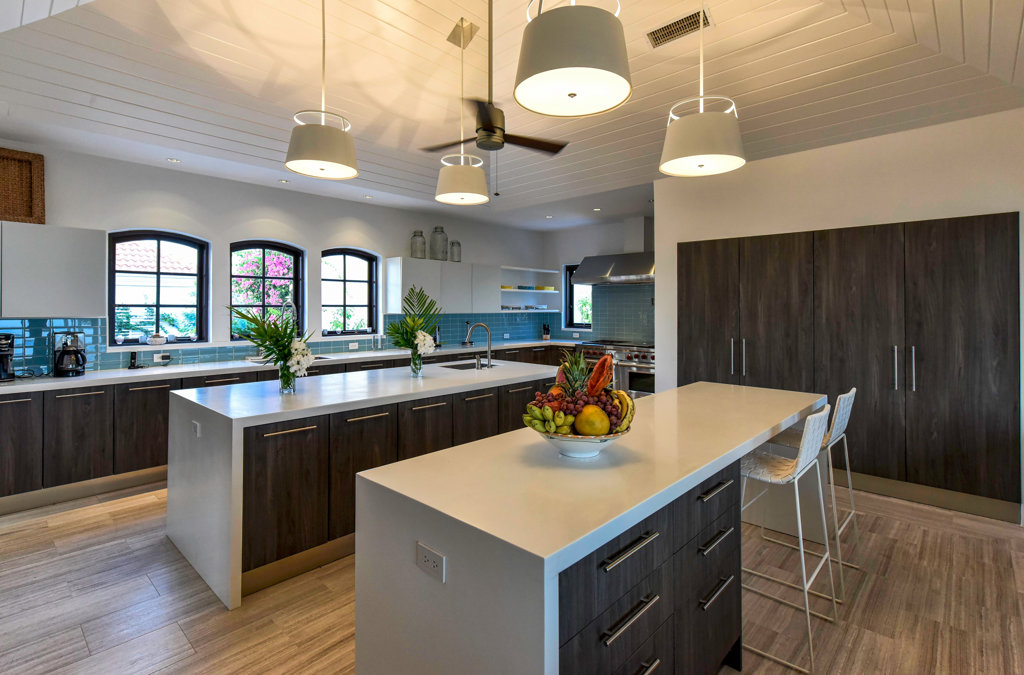 Mariposa
Peaceful and exceptionally private, this estate features thoughtfully designed outdoor spaces and a layout that easily accommodates a variety of guest arrangements.
Room Information
Bedrooms

Bedroom 1 - Occupancy: 2;Two twin beds

Bedroom 2 - Occupancy: 2;One queen bed

Bedroom 3 - Occupancy: 4;Two queen beds

Bedroom 4 - Occupancy: 4;Two queen beds

Bedroom 5 - Occupancy: 4;One king bed with

                 two twins

Bedroom 6 - Occupancy: 2;One king beds

Bedroom 7 - Occupancy: 4;One king bed with

                 two twins

Bedroom 8 - Occupancy: 2;One king bed

Bedroom 9 - Occupancy: 2;One king bed

 

Nine en-suite bathrooms and guest powder room

Amenities include Indoor/outdoor living and dining spaces, Private infinity pool, Private dock, Croquet court, Basketball half-court, Nine-hole putting green, Turtle pond, Cable TV, DVD player, Media device with docking station and surround sound, High-speed Internet access, Office, golf carts for guest use, bicycles for guest use one rollaway or one crib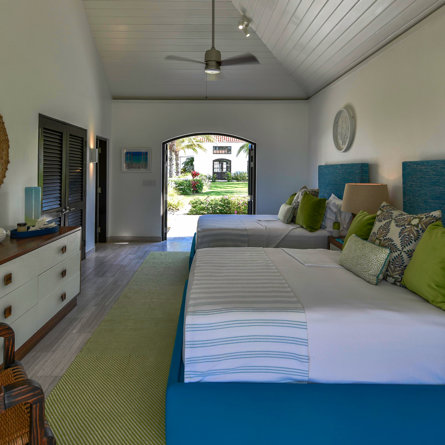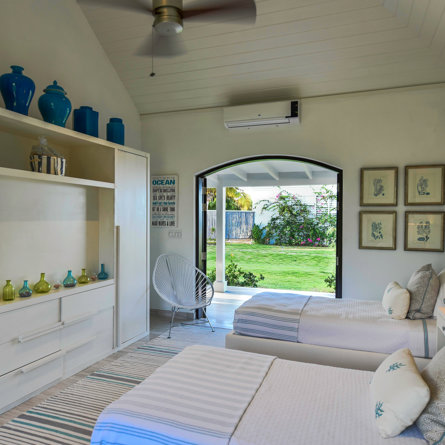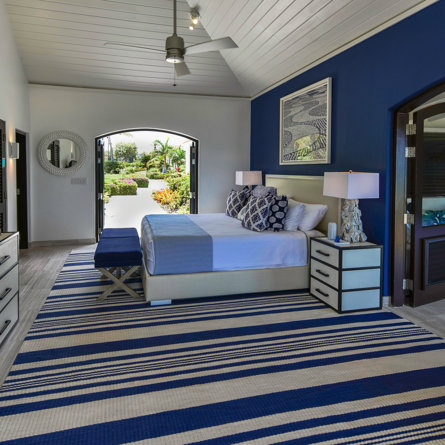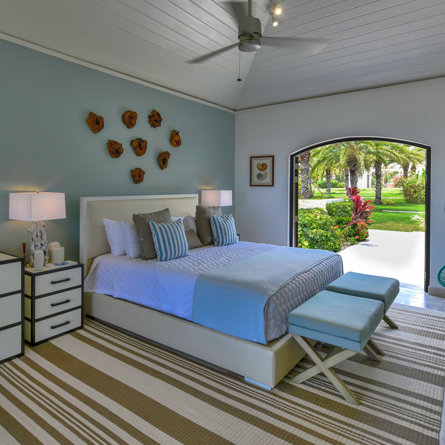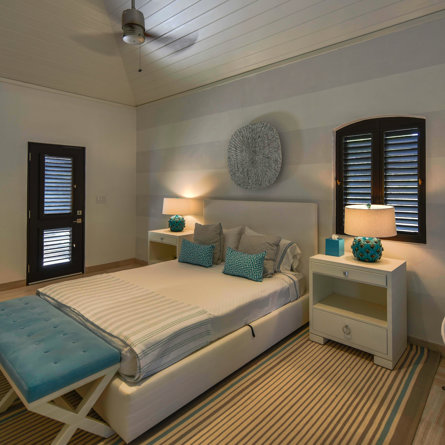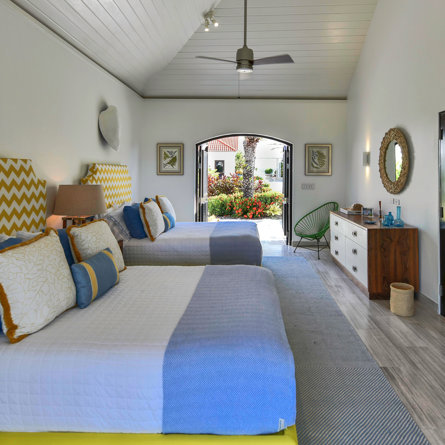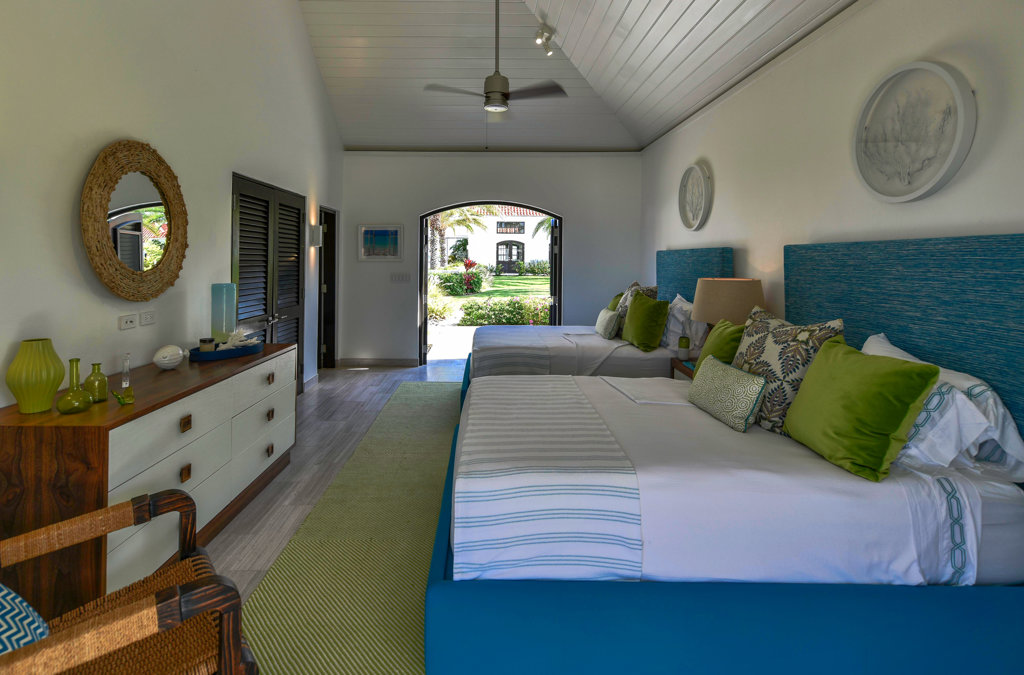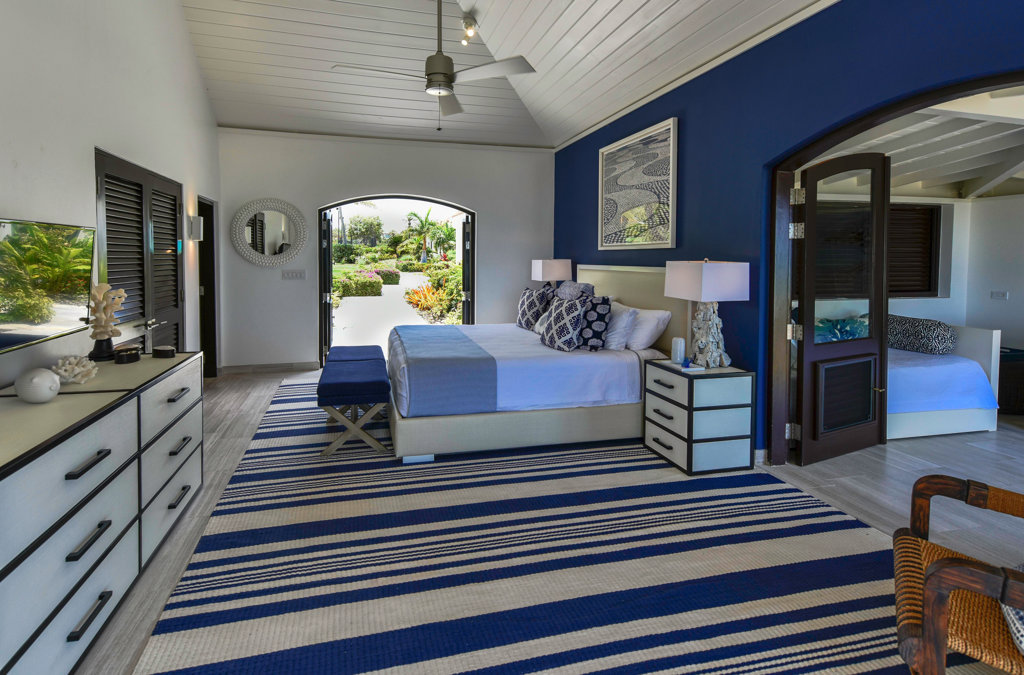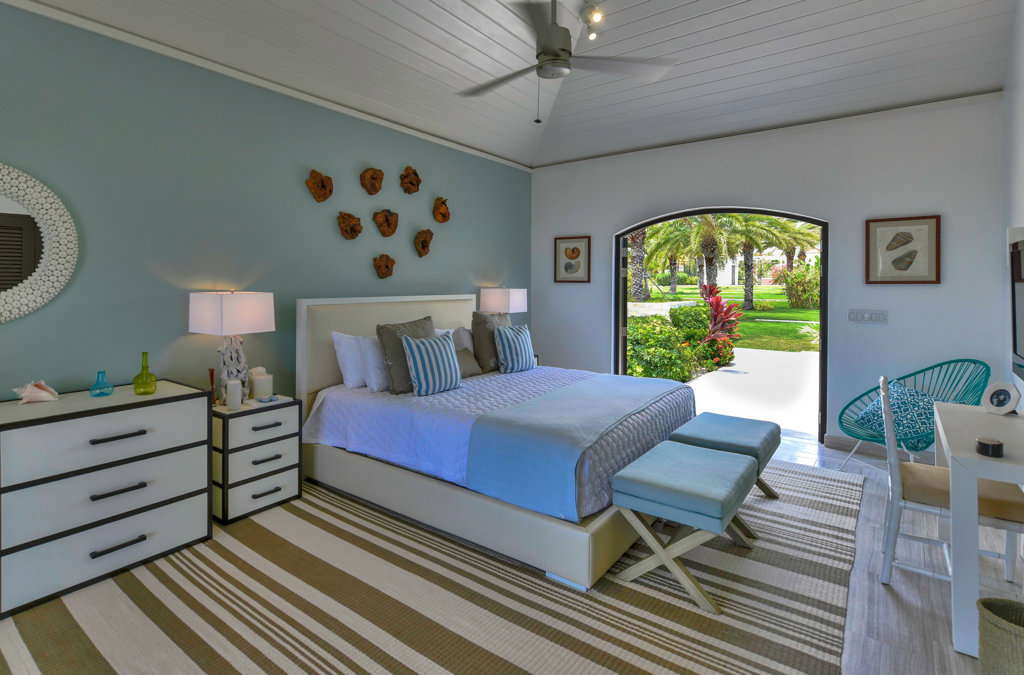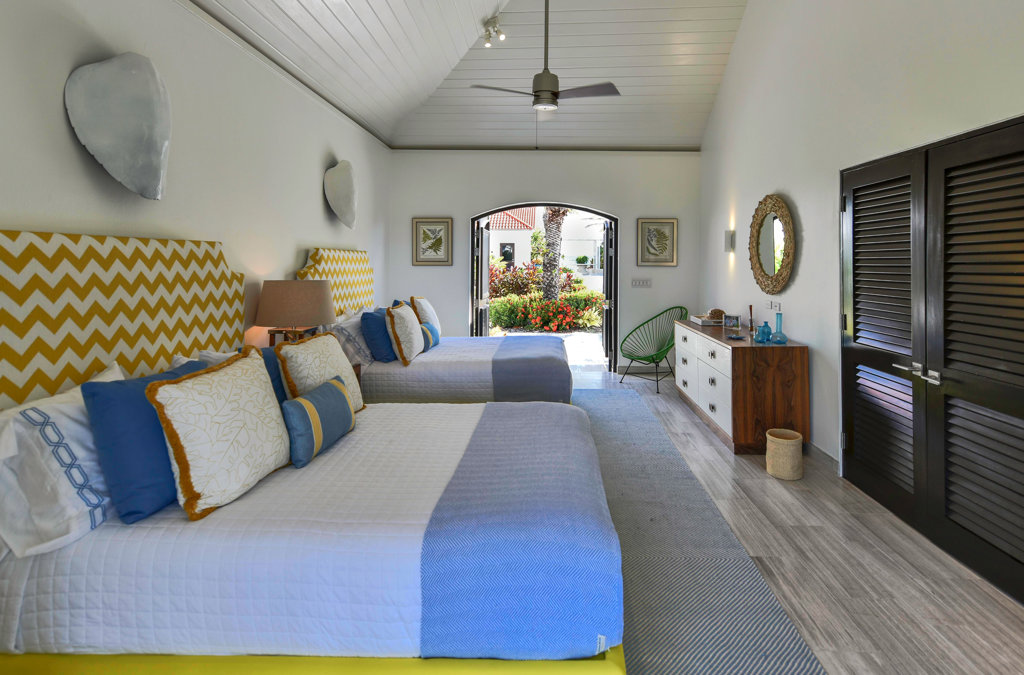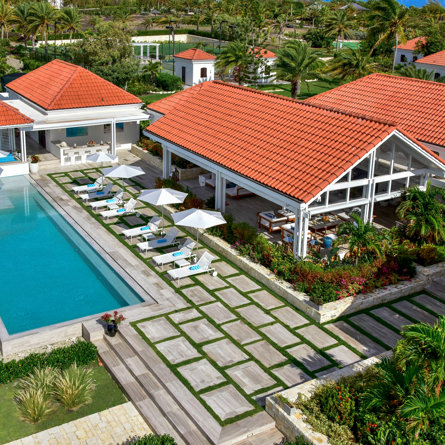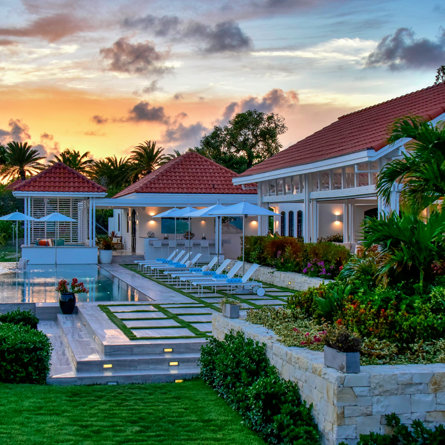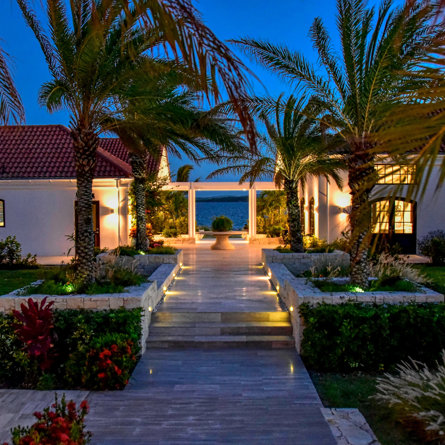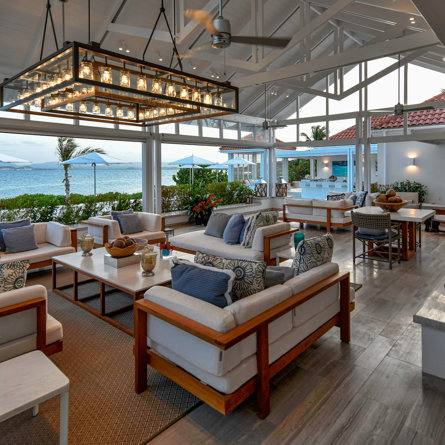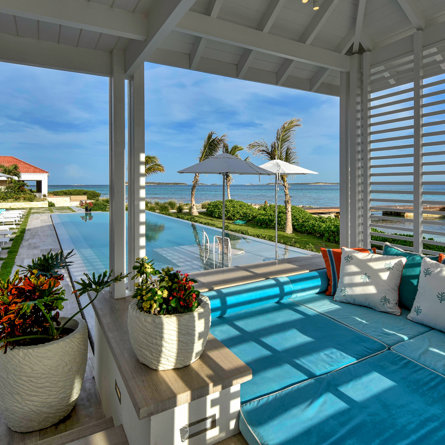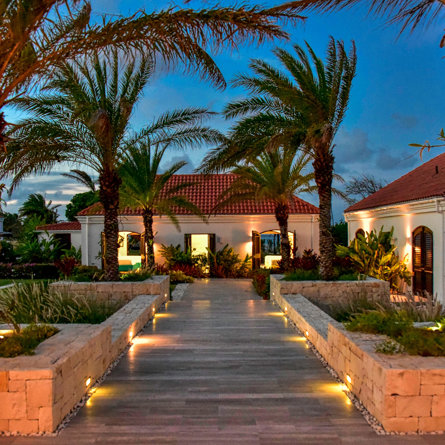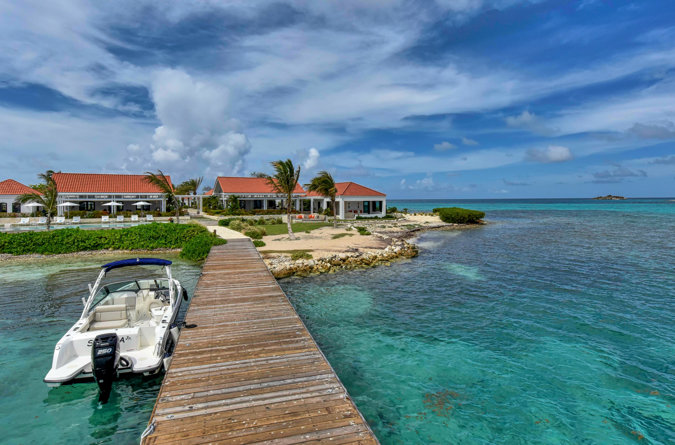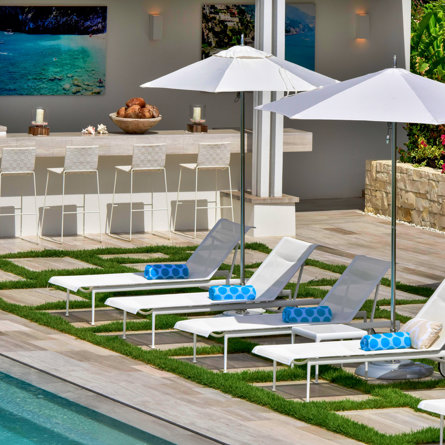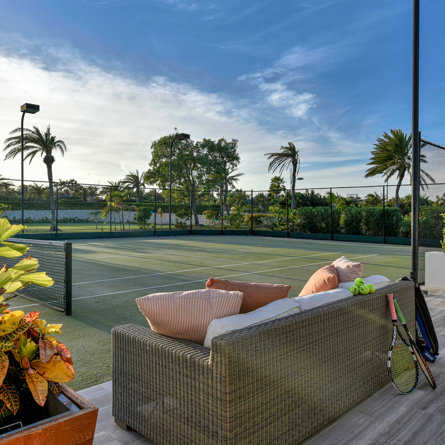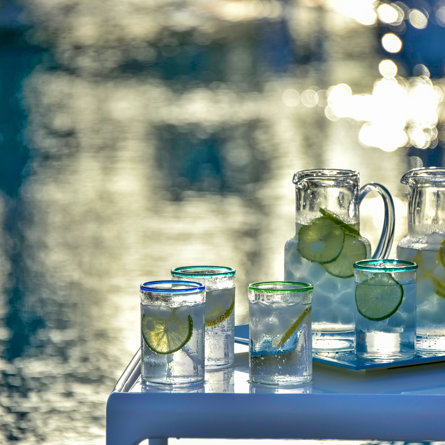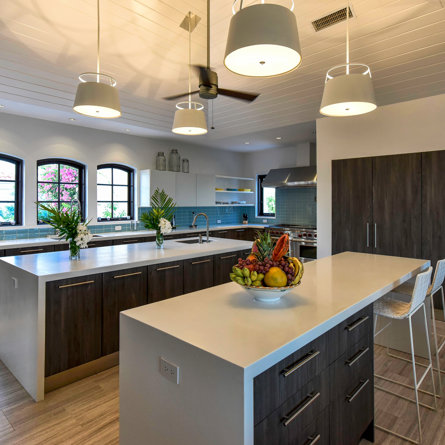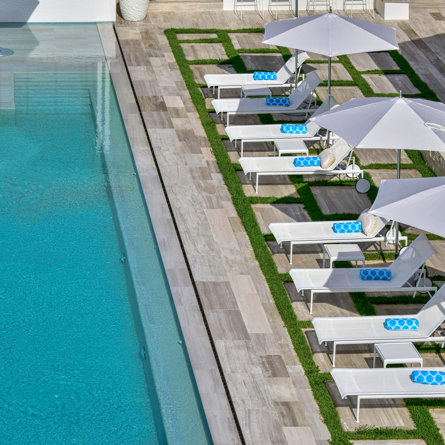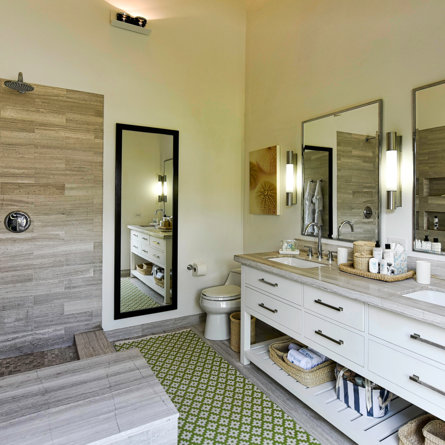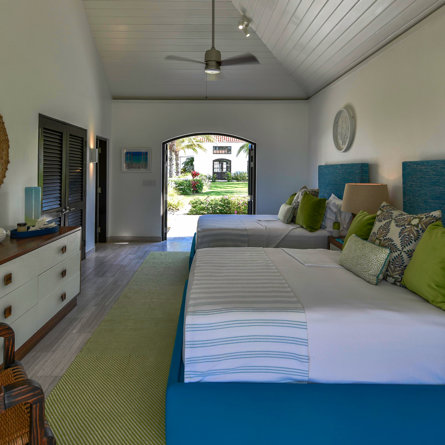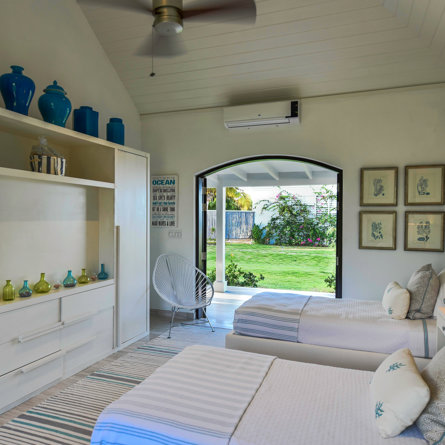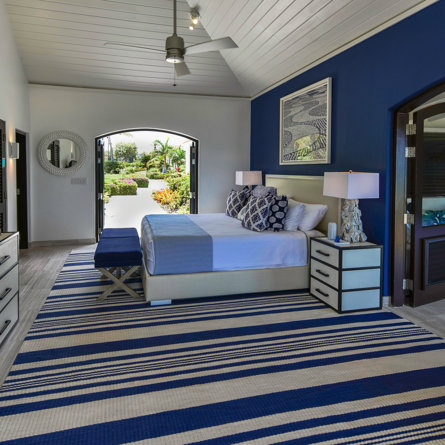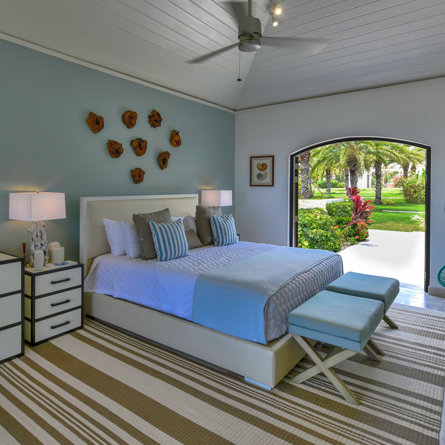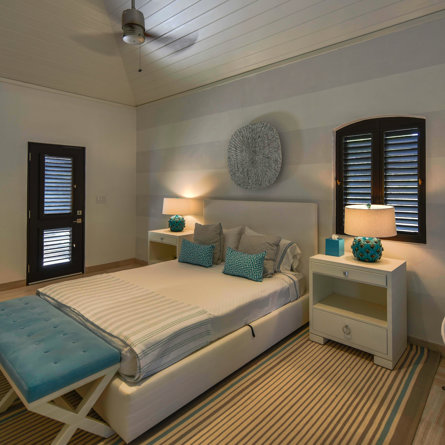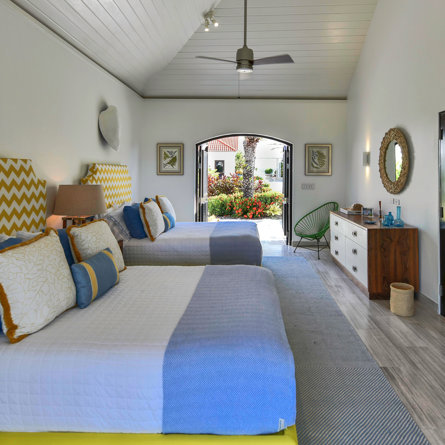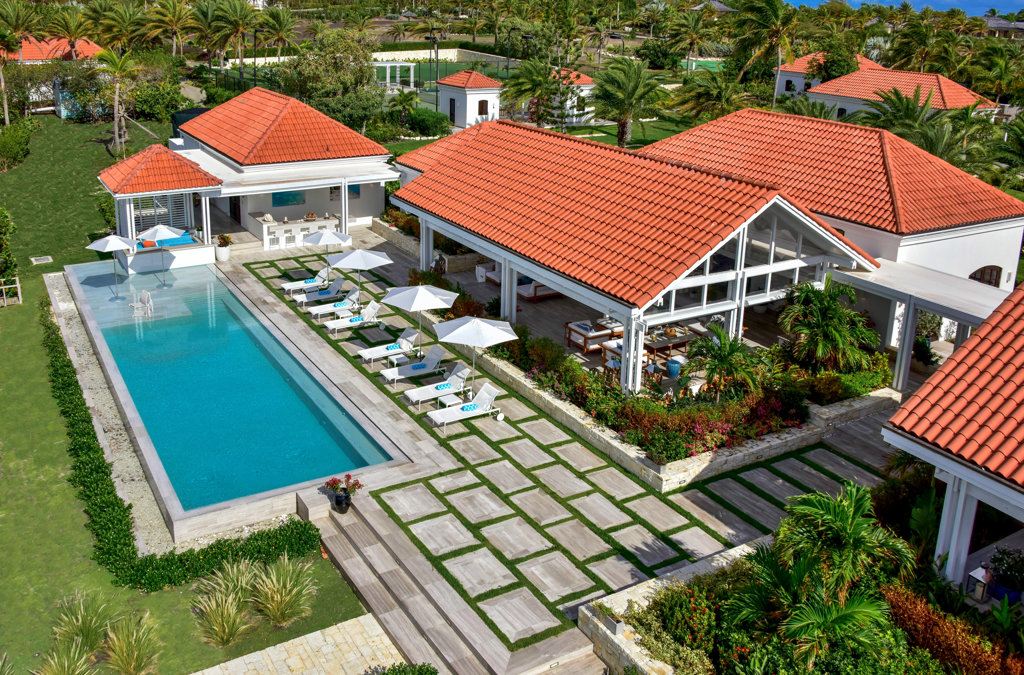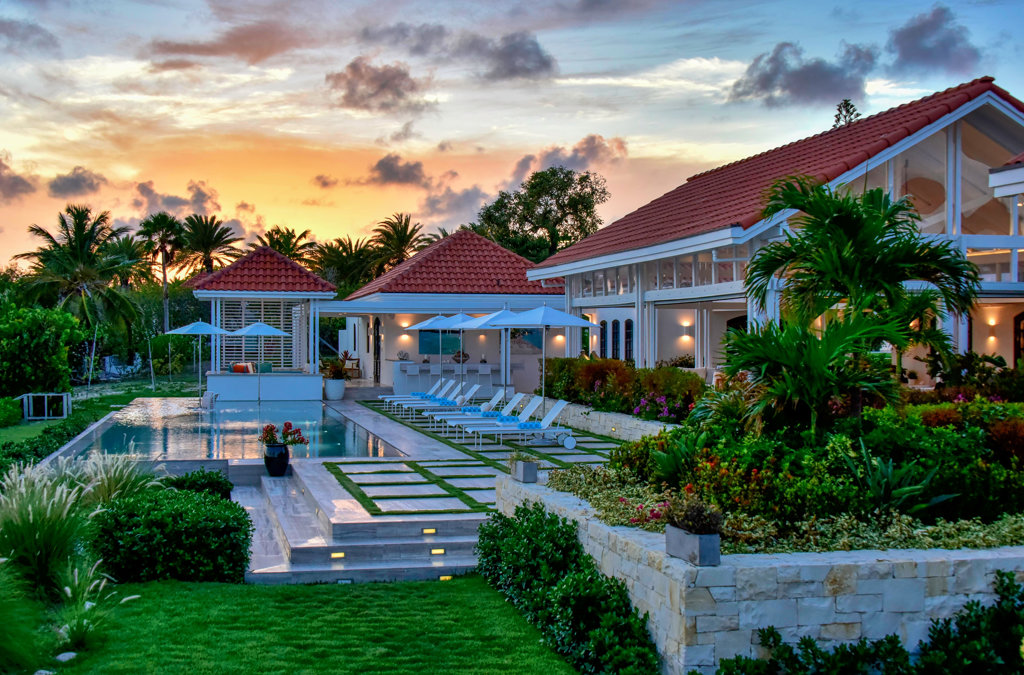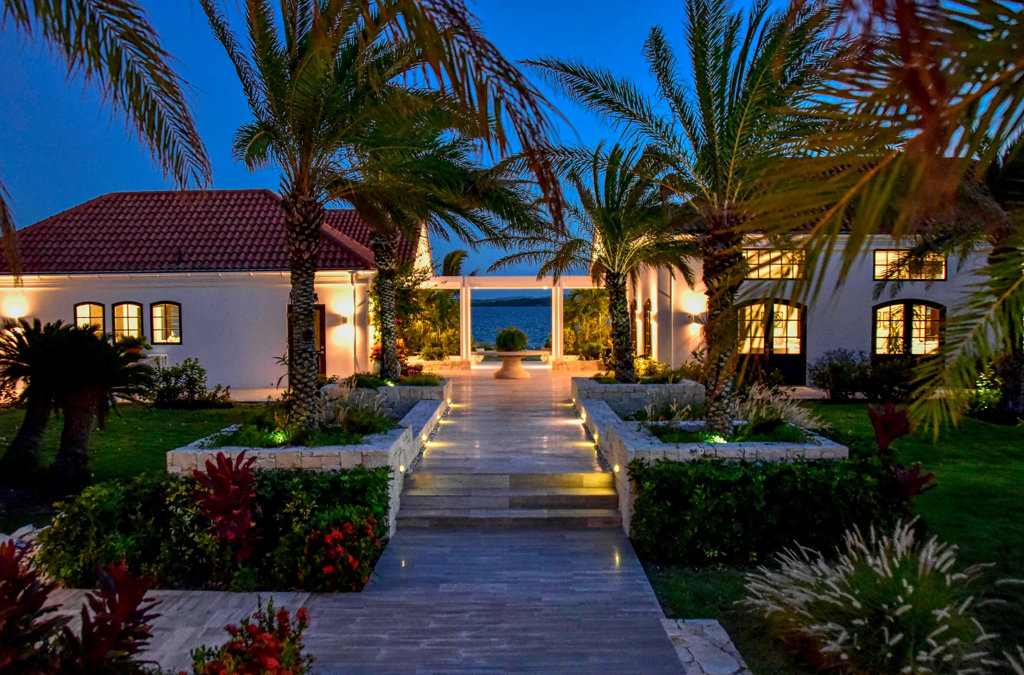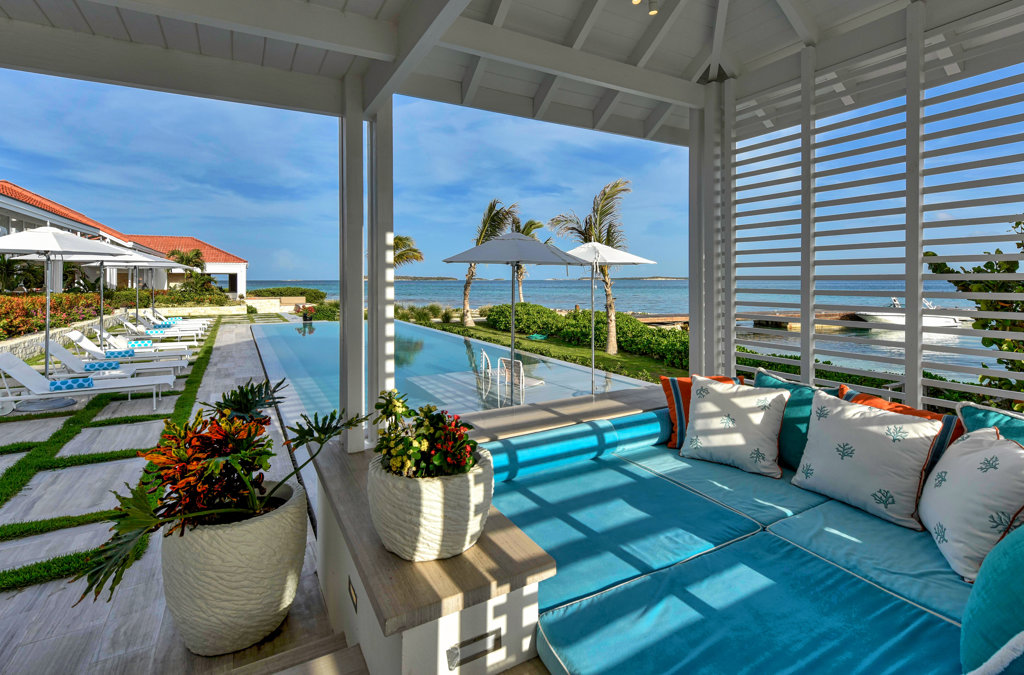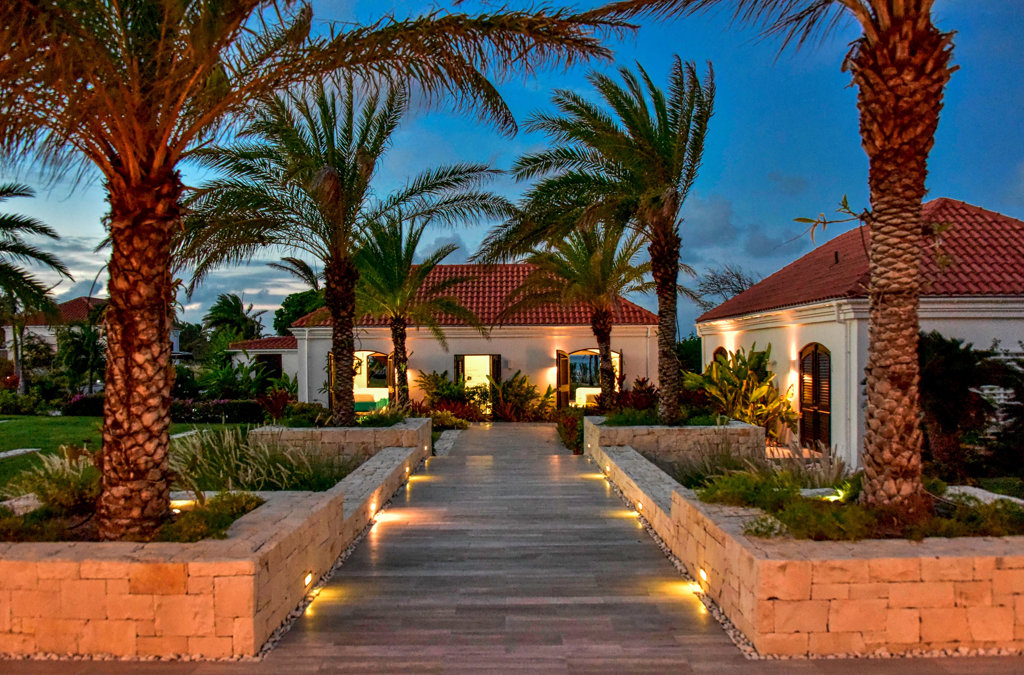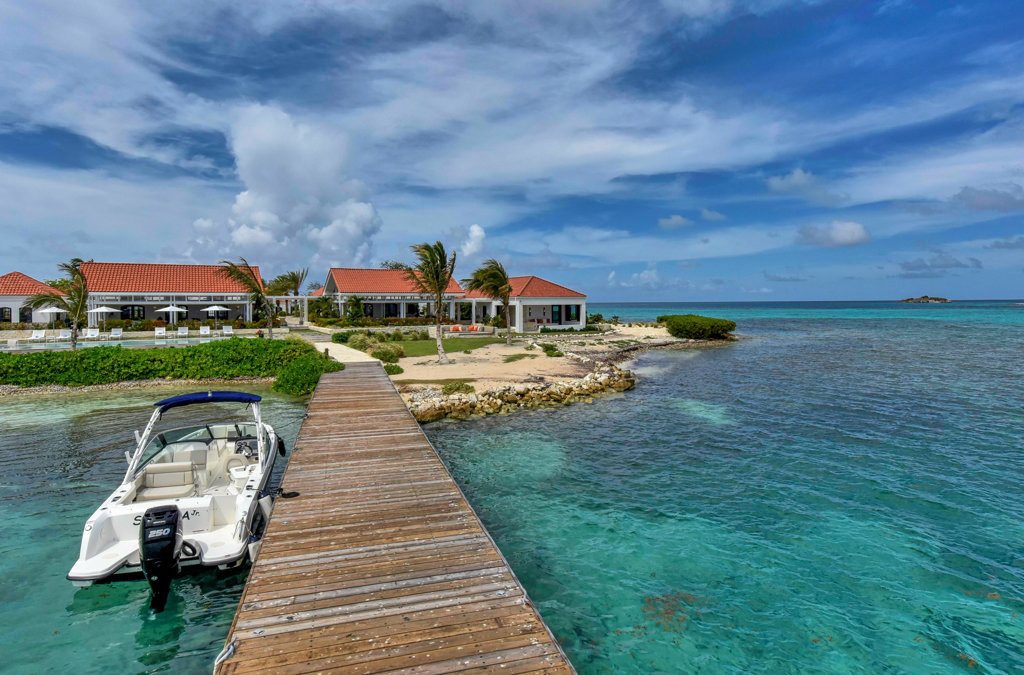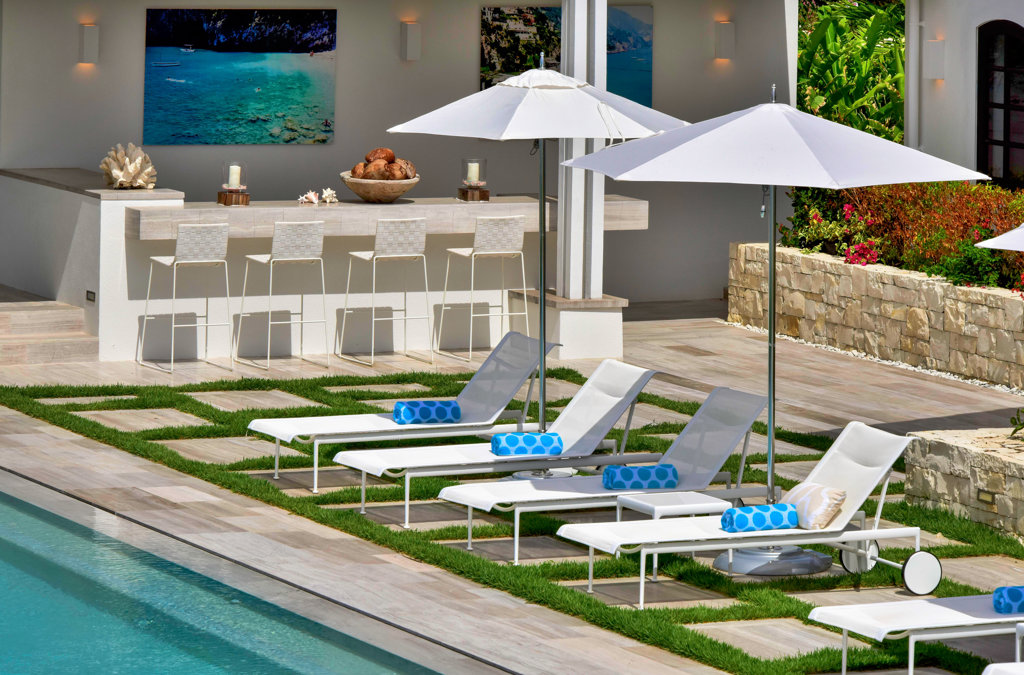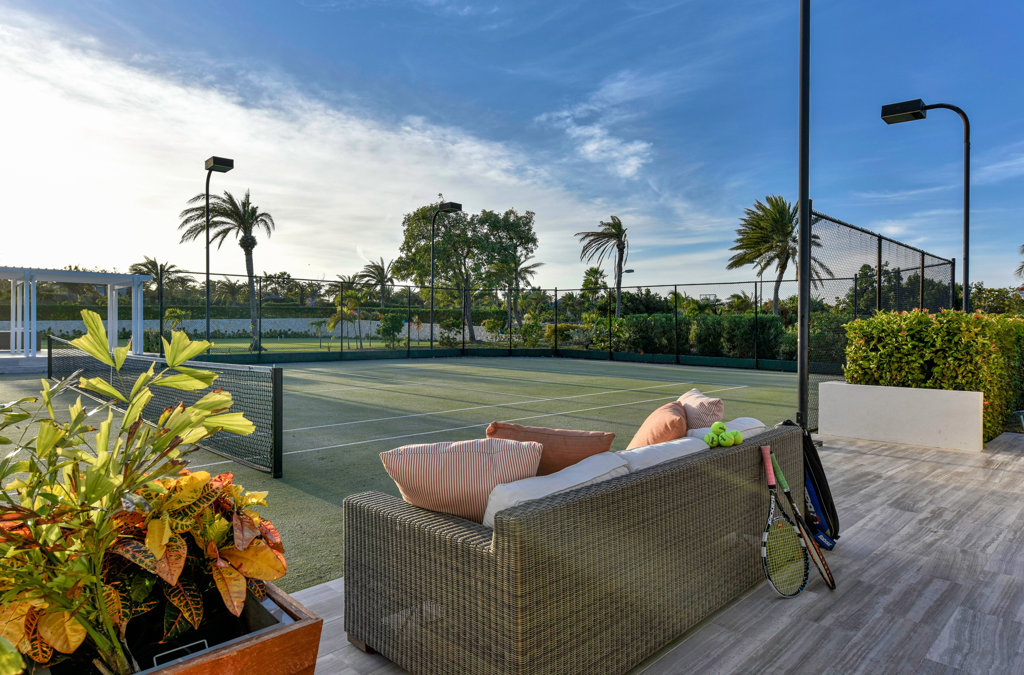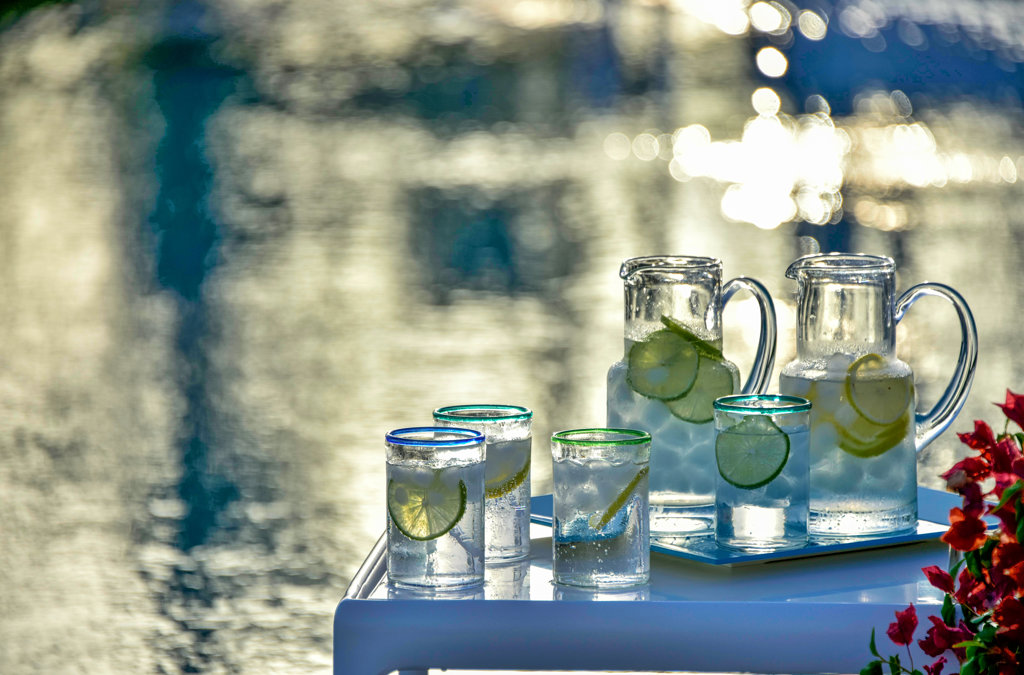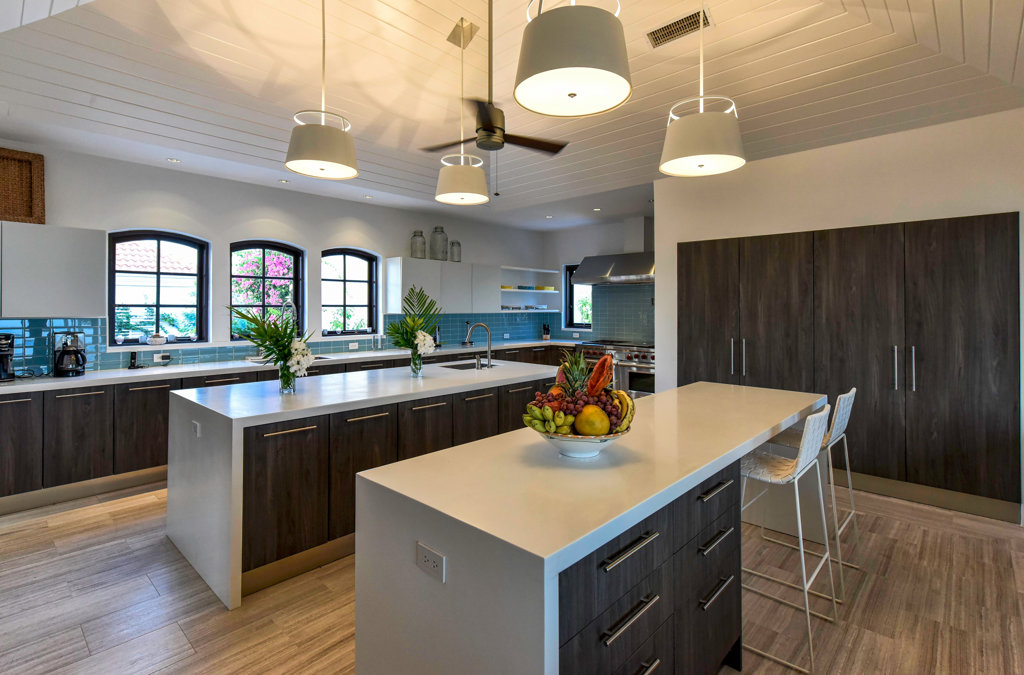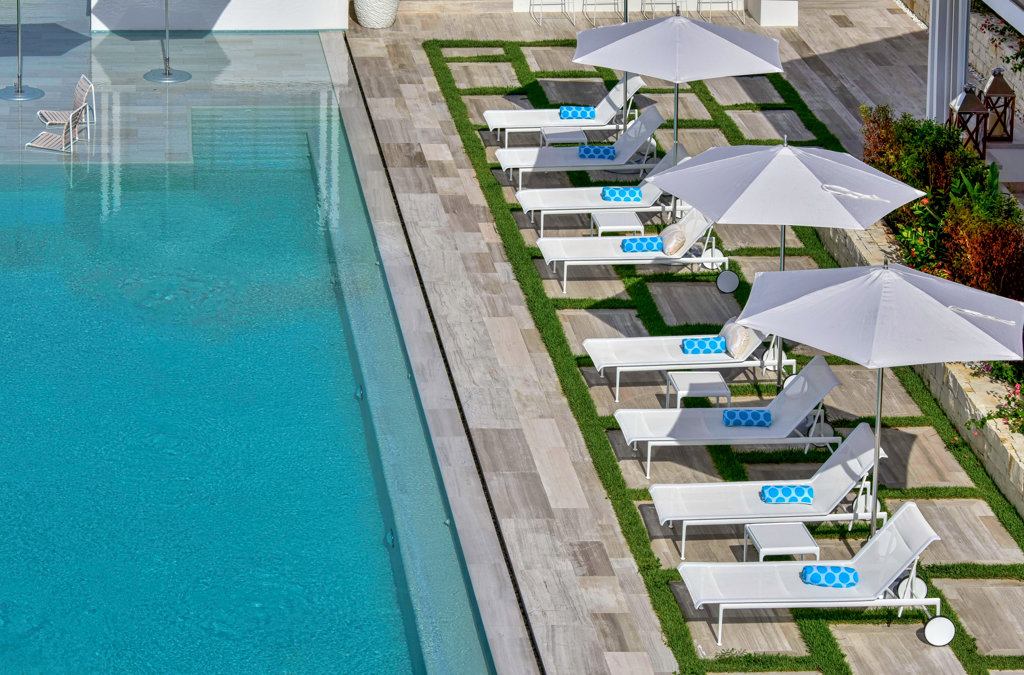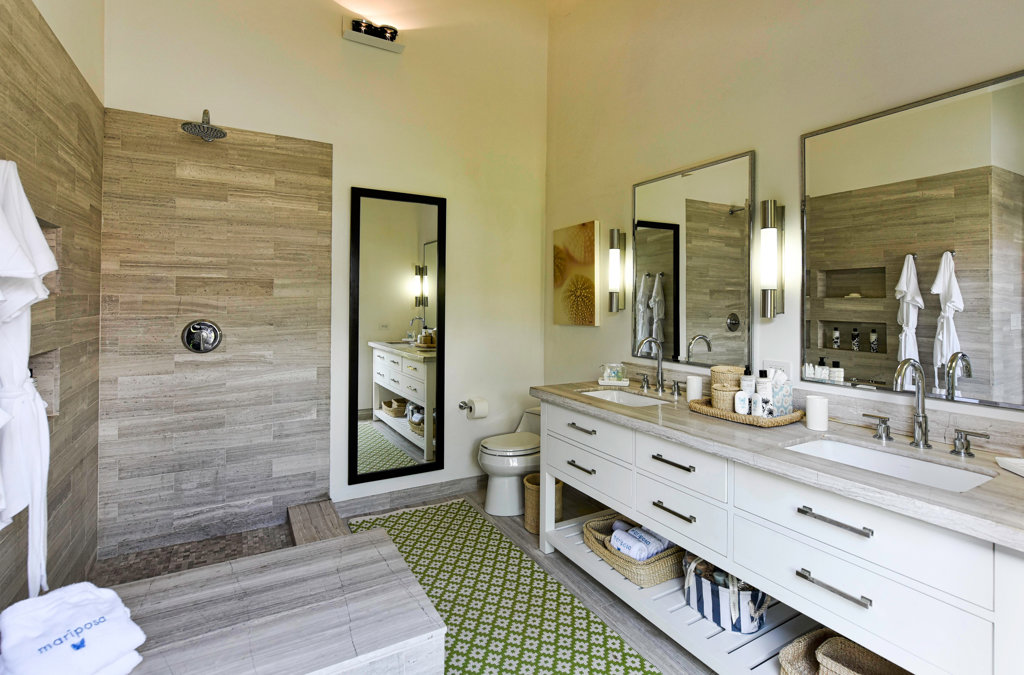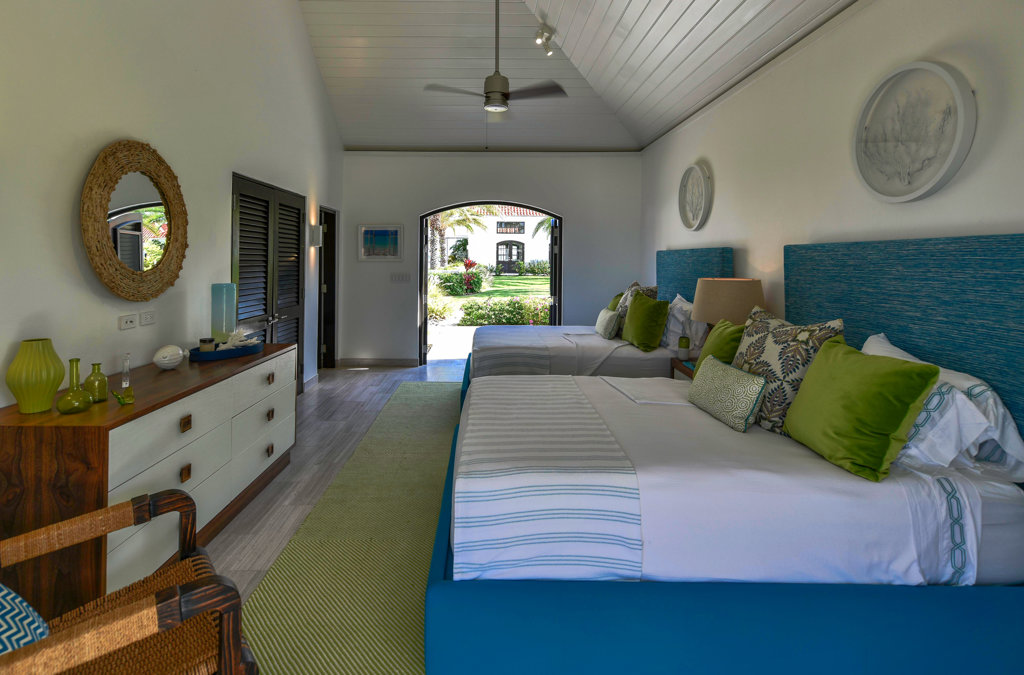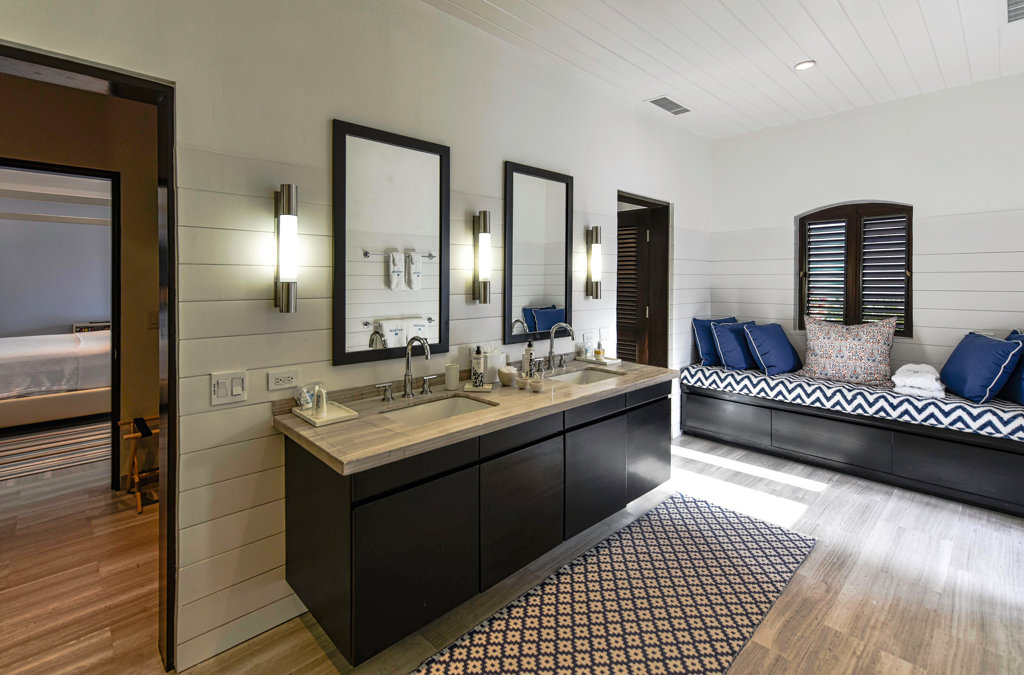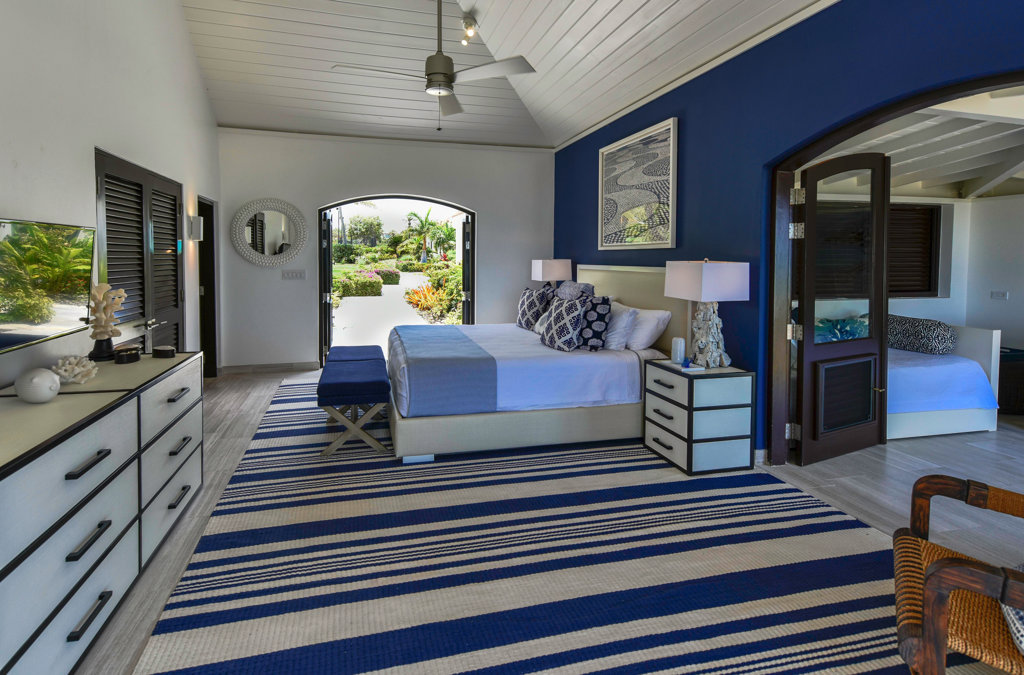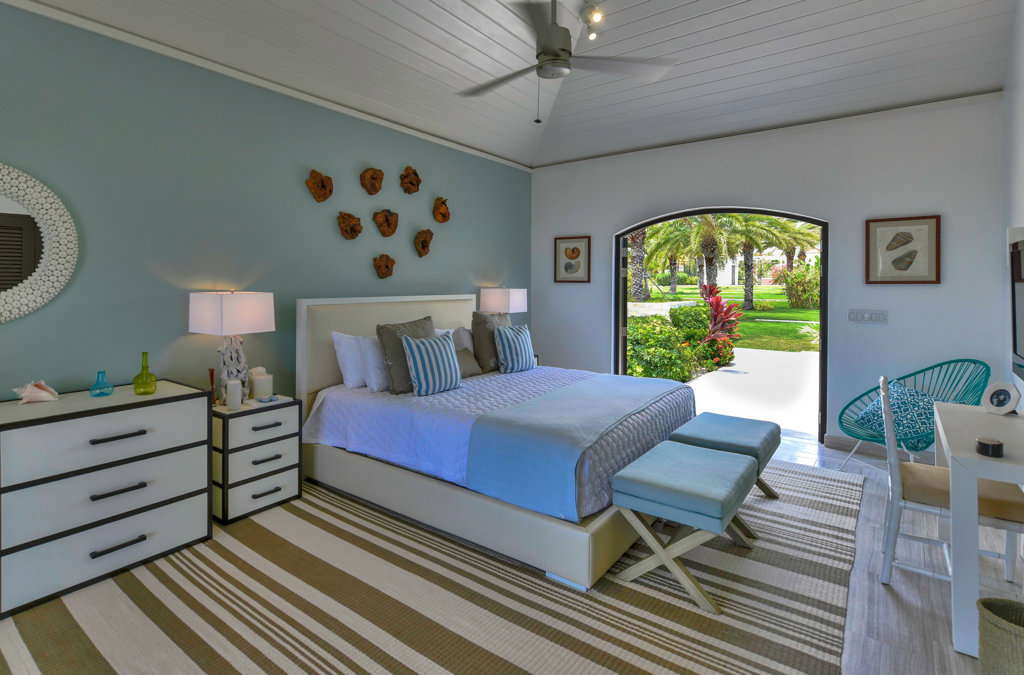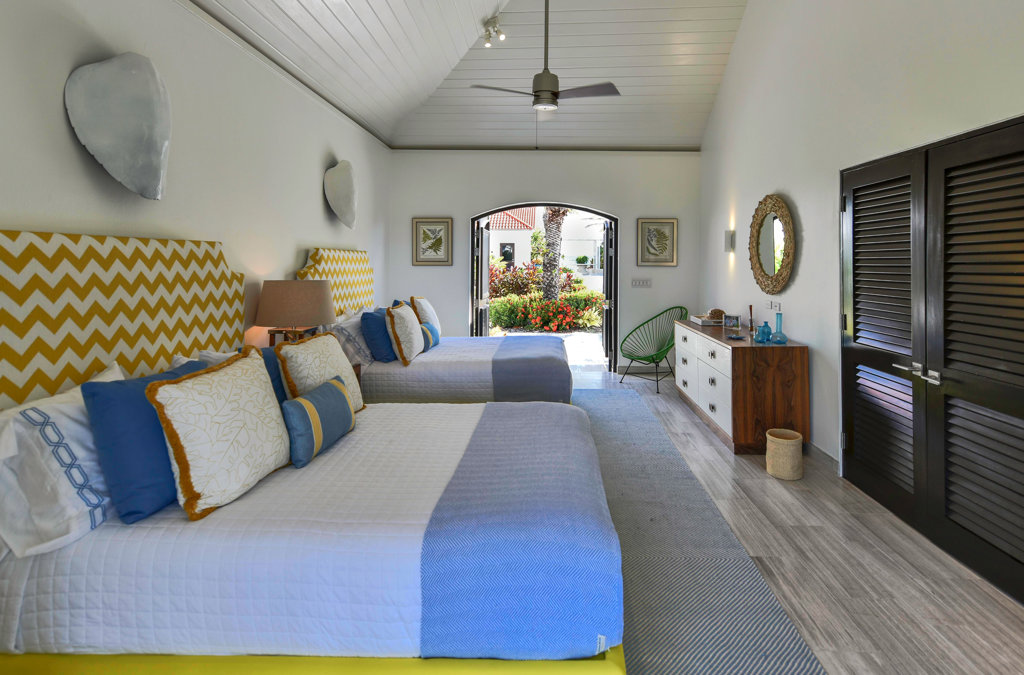 Mariposa
This palatial perch at the easternmost fringe of Jumby Bay is perfect for making memories that last a lifetime, while the island's other amenities are within a 5-minute buggy ride.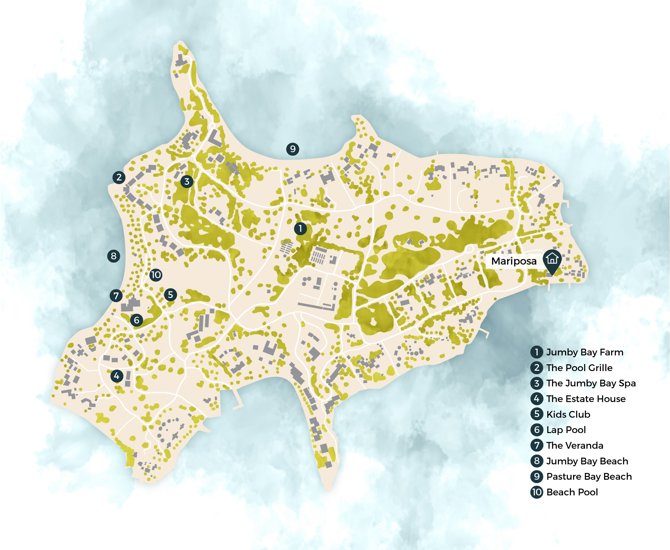 Mariposa
Ideally suited for large groups, Mariposa offers leisure amenities including tennis, croquet, an infinity pool, a basketball court and a putting green. A private dock can accomodate a motorboat upon request.
As a Guest of one of Jumby Bay's exquisite private residences, you are afforded a plethora of opportunities to relax at your new home away from home and be pampered by your own personal chef and butler. The team will cater to your every culinary fantasy. Imagine breakfast served up with a breathtaking view of the ocean or a gourmet dinner of fresh seafood and local produce elegantly set under the stars on the beach footsteps away from your living room.
discover more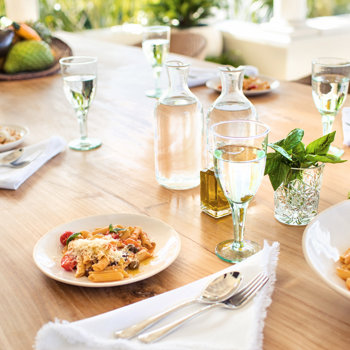 Private Residence Guests can also choose to experience the charm and flavor of the hotel's restaurants and bars, enjoying a 25% discount on food and beverages within the resort.