Jumby Bay Beach
This gentle, palm-fringed arc of sand is caressed by serene turquoise waters - this is why Jumby Bay is famous for its relaxed charm.
Relax in a hammock or pull your chair right up to the water's edge. Intimate gatherings and private dinners featuring an exclusive Chef's menu and musical entertainment may be arranged with our Residences team.
Wherever you settle, there are cocktails, cold water, delicious snacks and fresh towels on hand. The Jumby Bay beach attendants have a gift for understanding what you want, be it a frozen daquiri or a fruit smoothie, before you do. A front-row seat to our special Antiguan sunsets.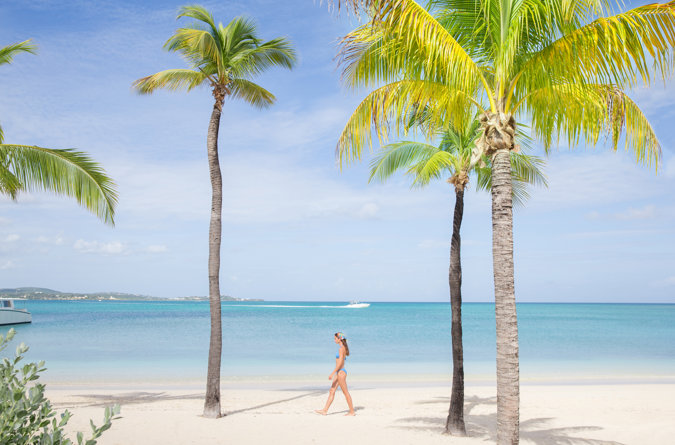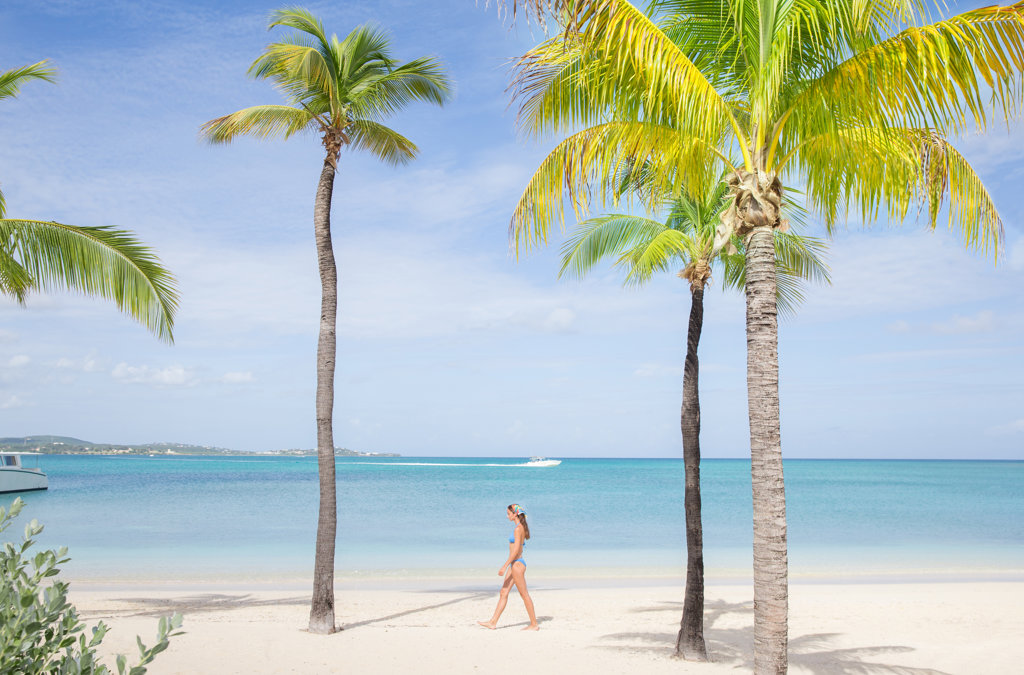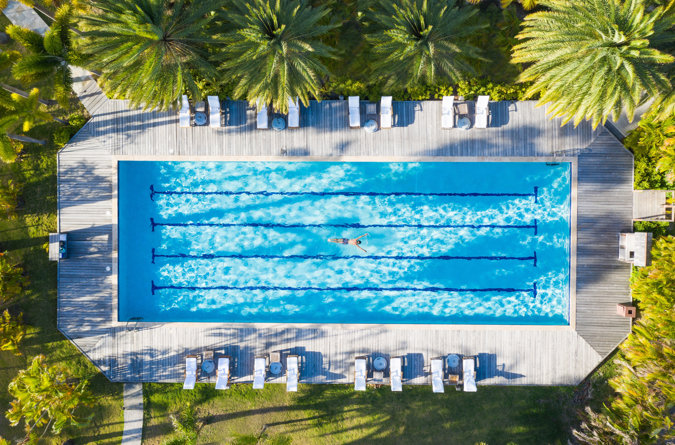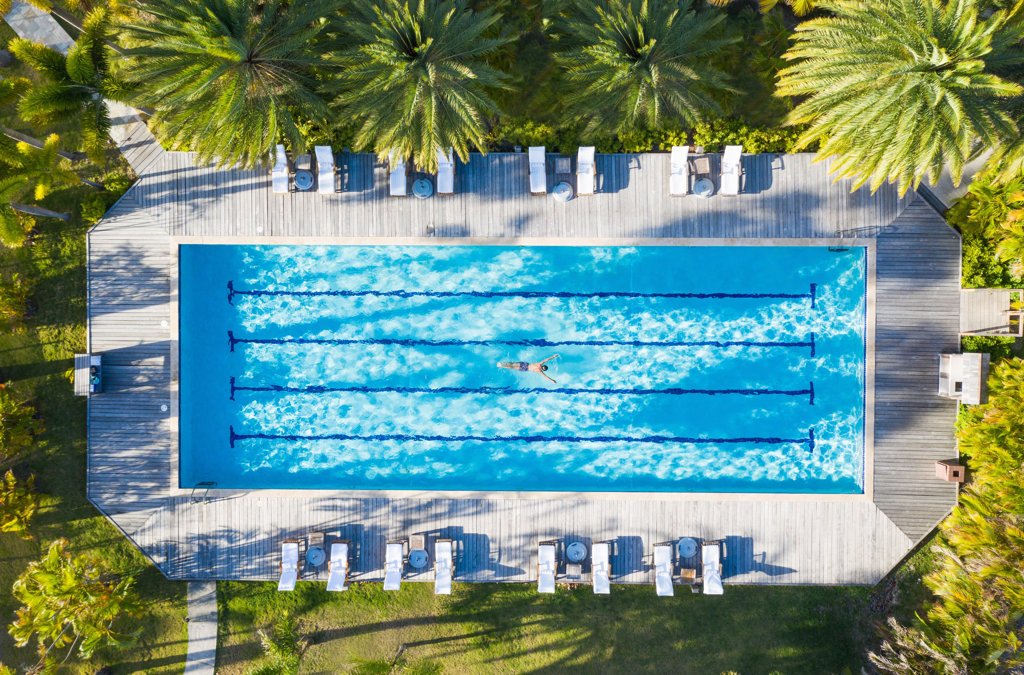 Resort Pools
Each of Jumby Bay's three pools has its own character. The beachfront Jumby Bay Pool is dedicated to quiet relaxation around an infinity pool overlooking the sea, framed by royal palms. Set amidst a tropical garden, the family-friendly Veranda Pool offers a classic setting that is ideal for swimming laps or family time. The Infinity Pool at the Pool Grille offers a tranquil, cooling respite — ideal for sun-worshippers and anyone interested in a quick dip before lunch.
Pasture Bay Beach
On the island's northern flank Pasture Bay's beaches offer ultimate privacy. A perfect crescent beach of wild, unspoiled beauty beckons, buffered by seagrape hedges and palm trees. A favorite place for local wildlife, including the endangered Hawksbill sea turtle.
Private picnics on Pasture Bay may be arranged through the resort's concierge. Just request your personalized hamper, and it will be ready, brimming with delicious food upon your arrival.