For the Family
Jumby Bay Island is a paradise for all ages, embracing fun and adventure even in its very name — the Antiguan word jumbee means "playful spirit." With no commercial traffic and only resort guests and private residents permitted on Jumby Bay Island, there is no safer private retreat in the Caribbean. This 300 acre private enclave offers families the space and freedom to explore individually or in groups: our children's club, Jumby Explorers, and other special events and activities will make your children's vacation truly magical.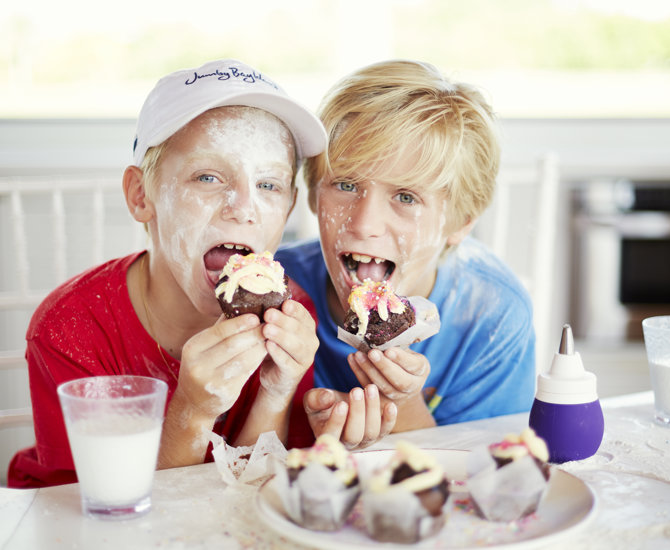 Jumby explorers
 3 to 11 years
Designed to provide younger guests with special services, amenities and convenience items, Jumby Explorers introduces children to the island's unique wildlife and natural surroundings (by bike, beach or water) through activities tailored just for them.
The Camp Jumby Pavilion is Jumby Bay's headquarters for fun, games and discovery. A dedicated program for 3- to 11-year-olds offers opportunities for outdoor games and creative expression, including Little Chefs, Wildlife and Ocean Adventures, Discover Science, Pirates of the Caribbean, Dance and Sing, and Day at the Beach. Kids will also enjoy the resort's swimming pools (under parental supervision), as well as complimentary watersports including sailing, snorkeling and kayaking, and Jumby Bay's famed Hawksbill Turtle Program for Kids.
Encouraging the next generation
12 to 17 years
Jumby Bay's lineup of teen and youth activities is especially geared for more advanced discovery and experiences, so that guests aged 12-17 can mingle with others of their own age for volleyball on the beach or a mocktail mixology class.
Every day, the resort offers a fun-packed lineup: paddleboarding and water skiing lessons; kayak discovery tours; tennis classes; nighttime constellation explorations; and seasonal turtle walks with the resort's turtle team.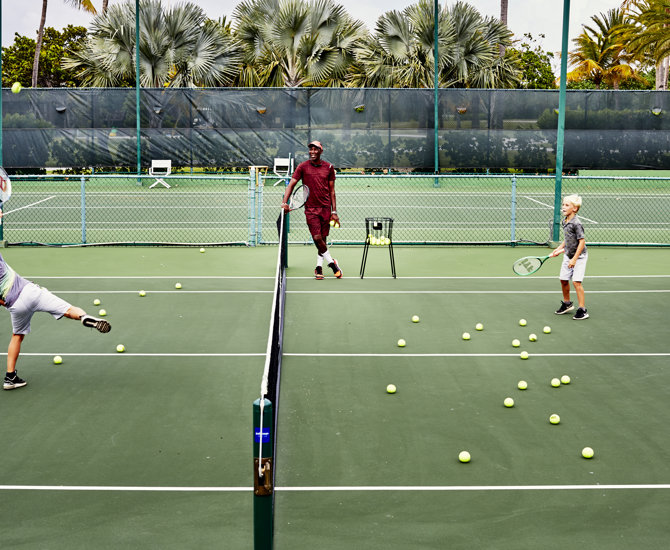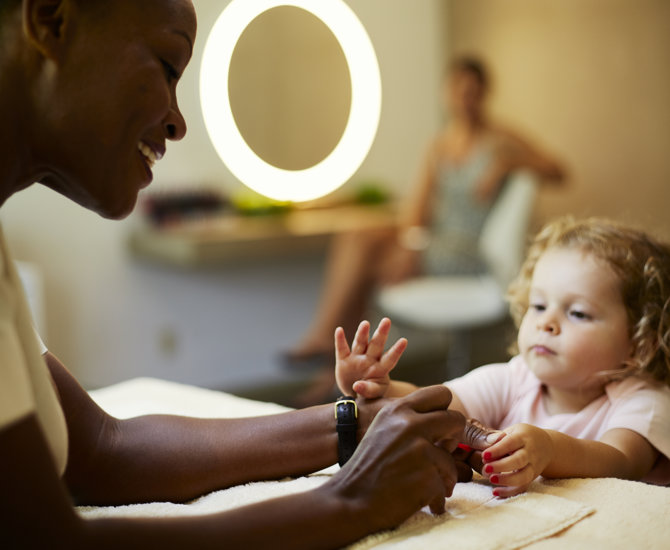 Never too young to spa
Fledgling spa-goers may enjoy tailor-made rest and relaxation with the Kiddies Spa Retreat Menu. The open-air spa, located steps from the beach, welcomes guests ages 12 and up with youth-centric treatments including a gentle Teen Massage, Funky Fingers & Twinkle Toes exfoliation, nail-shaping and polish, or a special Clear Start Teen Facial. Braiding and hair wraps are also available.
Activities priced accordingly.
Nannies and babysitting services
For parents in need of a little downtime, Jumby Bay offers nanny services so that you can enjoy activities such as massage, yoga, tennis, or a dinner for two knowing that the children are safe and happy in the care of one of the resort's experienced nannies.
Rates and availability on request.