Spa & Wellness
Deeply rooted in the heritage, customs, and natural environment of the West Indies, The Jumby Bay Spa was voted "Caribbean's Best Resort Spa 2021".
Our spa treatments embrace indigenous healing traditions, including bamboo massages and the use of native ingredients grown on Jumby Bay Island.
Spa
A curated treatment menu blends therapeutic practices from all over the world with ancient healing remedies from the West Indies and African cultures, based on artisanally produced serums from local ingredients, such as coconut, aloe, neem, lemongrass, and other essential oils and spices to organically encourage the natural regeneration of body, mind and spirit.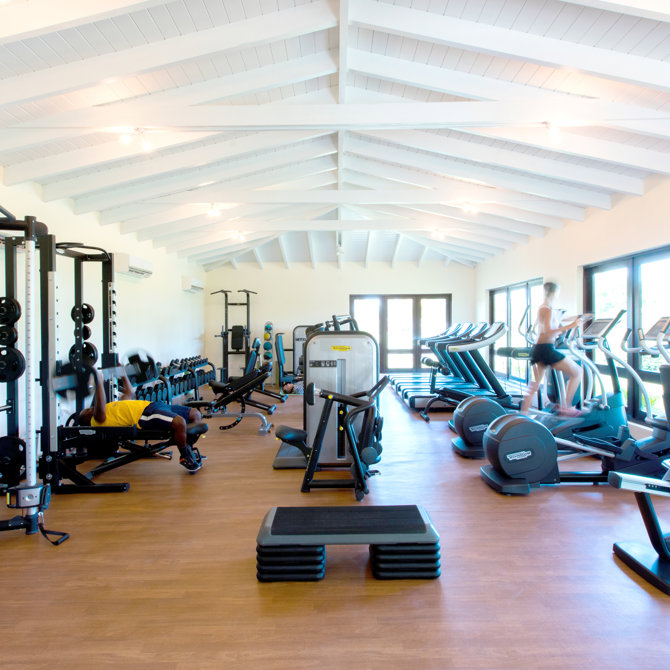 Fitness Center
Located next to the spa, the fitness center features state-of-the-art equipment including cardio and fitness machines.
Jumby Bay trainers are on hand to design a bespoke personal training program that integrates yoga, Pilates, weight training, and swimming.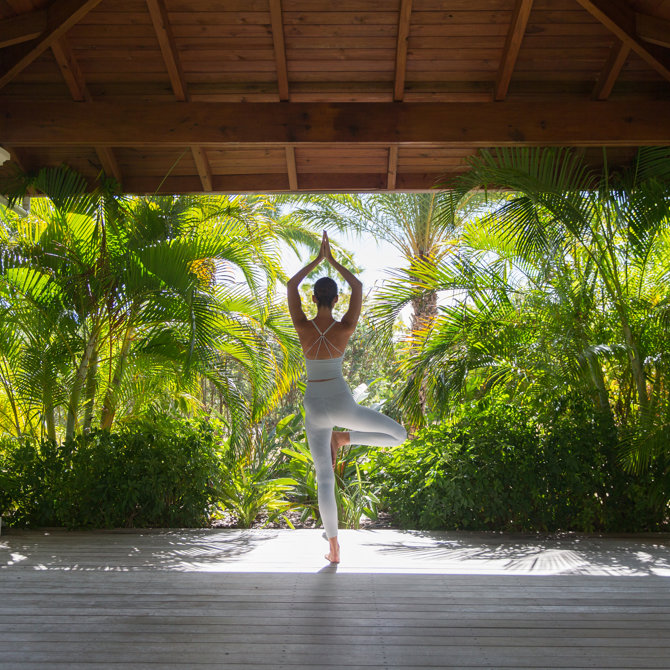 Yoga & Meditation
A dedicated pavilion holds scheduled yoga & meditation sessions in the spa's serene, shaded garden.