Nature Around You
Nature is an unmistakable part of the charm of Jumby Bay Island. It's beauty captures you somewhere between the head and the heart. The island has a longstanding tradition of celebrating the world around us, and the homeowners have made it their mission to give back to mother nature by initiating and supporting various projects on the island.
Pause, experience and appreciate the simple pleasures of the world around you.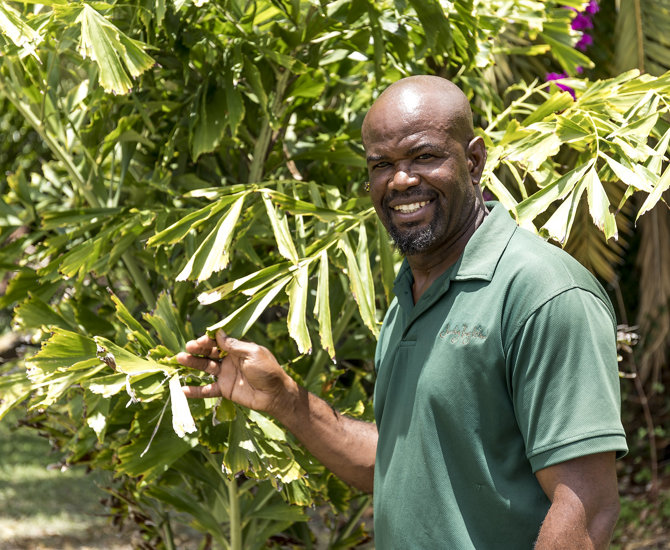 Nature walk
Walk Jumby Bay's sumptuous gardens accompanied by a member of our landscaping team. Guests will be shown a variety of flora and fauna as they are guided along a journey that will awaken the mind to a history of the island's natural infrastructure.
The Jumby Bay Farm
Peppers, cucumbers, beans, watermelons, lettuce, tomatoes, kale, spinach and aubergine. There is nothing quite like enjoying food freshly picked from the earth.  It is the natural order of  life – to sow a seed and reap the crop which is then served at your own table to feed your family and friends. The Jumby Bay Farm was envisioned by the homeowners as a The space that is not only practical but also offers a tranquil and picturesque place for all to enjoy.
Speak with the Concierge to arrange a guided tour, or explore on your own after a morning bike ride.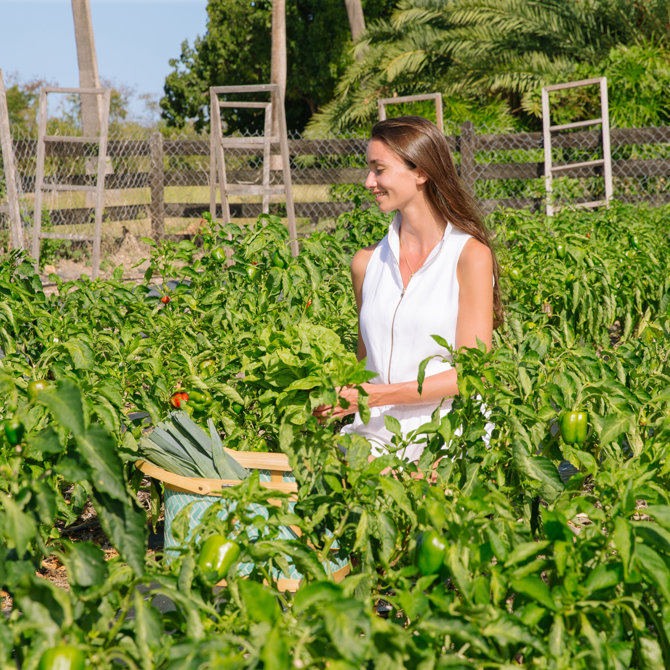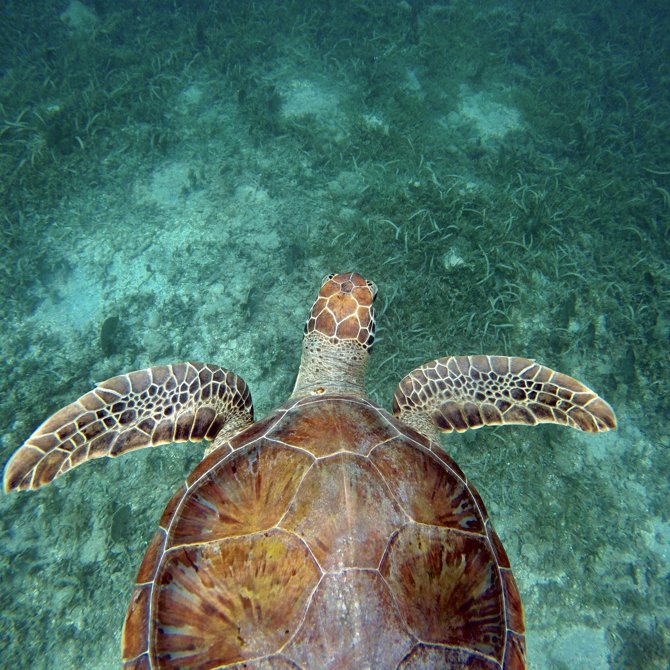 Hawksbill turtle project
The Jumby Bay Hawksbill Project is a long
term research and conservation program monitoring the Hawksbill Sea Turtle nesting colony on Jumby Bay Island.
Celebrating over 25 years, JBHP stands as the longest, continuous running Hawksbill research program in the world.
Every night from June to November, guests can join our researchers to see the turtles lay their eggs.
Reservations required.
Wildlife
Jumby Bay is home to a protected and cultivated flock of sheep that has inhabited the island for over 400 years! The short-coated, black-and-white Persian breed is much larger in size and stature than the sheep found on mainland Antigua. You may spot them grazing around the island or pay them a visit at the Jumby Bay Farm. Also taking refuge at the farm are a chatty flock of chickens and red-footed tortoise.
At the heart of the island lies a stunning five-acre waterfowl sanctuary. This undisturbed natural world is home to a rare mix of beautiful tropical birds, including graceful egrets, playful bananaquits, whistling ducks, hummingbirds and the marvelous blue pelican.